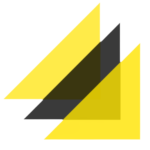 Action Contre la Faim France
Created in 1979, Action contre la Faim is a non-governmental organization that fights against hunger. Its charter of humanitarian principals- independence, neutrality, non-discrimination, free and direct access to victims, professionalism, transparency – has been part of its identity for more than 40 years. Its mission is to save lives by eliminating hunger through the prevention, detection and treatment of under-nutrition, particularly during and after emergency situations linked to conflicts or natural disasters. Action contre la Faim focuses its actions on 5 main areas of expertise: Nutrition and Health – Mental Health, Psychosocial Support and Protection – Food Security and Livelihoods – Water, Sanitation and Hygiene – Advocacy. In 2021, Action contre la Faim provided aid to 25 million people in more than 46 countries worldwide. www.actioncontrelafaim.org
RESPONSIBILITIES
Under the supervision of the Deputy Country Director Programs, you will be in charge of the overall management of all internal and external reporting and grants management processes, as well as optimization of grant and management processes.
More precisely, you will :
– Lead on optimization of grants management processes
– Ensure compliance with donor guidelines and regulations
– Lead all internal and external reporting processes
– Ensure effective coordination of program development processes
– Ensure effective coordination of partnership management
– Demonstrate personal commitment in promoting Gender Equality and ACF Gender Minimum Standards
REQUESTED PROFILE
– University degree in related topic (i.e. fundraising, public relations, communications, development, humanitarian aid, international relations).
– Minimum 5 years of experience in humanitarian and/or development fundraising from institutional donors (in a fundraising or related NGO role).
– Former experience with ACF a big plus due to the capacity building component needed for the position.
– Proven ability to work independently under pressure with tight deadlines.
– Proven proposal writing and report writing skills for a variety of donors.
– Good knowledge of donor guidelines and regulations (ECHO, EU, DFID,OCHA, UN, USAID/OFDA, SIDA, pool funds and private foundations).
– Flexible and able to adapt quickly to fast pace complex dynamics.
– Excellent communicator with exceptional English writing skills, displaying a familiarity with sector-related terminology.
– Good knowledge in at least 1 of the following cross cutting issue: Gender (Gender Analysis), Conflict sensitivity, partnership management.
– Familiarity with key program areas desirable (nutrition, health, Mental Health-Care Practices- Gender-Protection, WASH, Food Security and Livelihoods, DRR).
SPECIFIC CONDITIONS / SALARY
– 12 months fixed term contract
– National candidates are strongly encouraged to apply
– Salary and benefits according to ACF's policy
ACF is committed to people with disabilities and actively fights against all forms of discrimination.
How to apply
Pour postuler, cliquez sur ce lien / To apply, please click on this following link : apply here
---
Closing date: 25-Dec-22