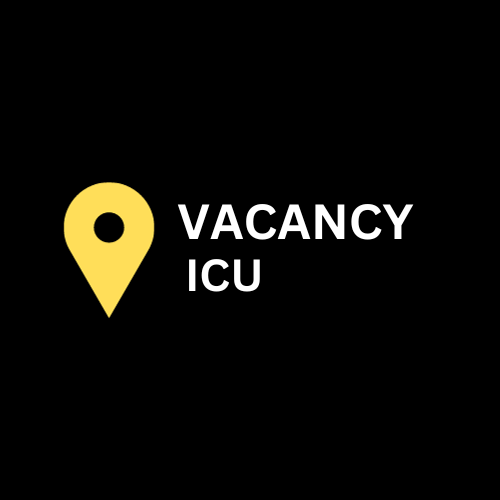 Adjunto de Chief of Party para Operações – ZB-VG/21 – Zambézia
Propósito
A Save the Children está em busca de um(a)Adjunto(a) de Chief of Party(DCOP) para Operações para uma Actividade de Segurança Alimentar de Resiliência (RFSA) de cinco anos financiada pela USAID em Moçambique. O objectivo é melhorar os resultados nutricionais para crianças com menos de dois anos na Zona de Subsistência 5 da Zambézia, o que será alcançado em parte através da importação e distribuição de alimentos nutritivos especializados. As Operações do(a) Adjunto(a) de Chief of Party para Operações(DCOP) garantirão que a logística, aquisição e gestão de mercadorias da SC Moçambique mantenha os mais altos padrões de eficácia e responsabilidade. Trabalhará com escritórios regionais e distritais para garantir o bom funcionamento do projecto, incluindo operações portuárias, gestão de armazéns, frotas e distribuições. Será também responsável por avaliar, refinar e melhorar os sistemas de gestão de mercadorias da SC Moçambique para atender ou exceder os requisitos do 22(CFR)211 e USAID/Bureau of Humanitarian Assistance (BHA), e irá apoiar e supervisionar a gestão de mercadorias no escritório do país e no campo.
A contratação está condicionada à adjudicação bem sucedida do programa.
Qualificações
Nível de Mestrado em Ciências Sociais, Economia, Administração de Empresas, Gestão de Logística ou áreas afins.
Essencial
Mínimo de 5 anos de experiência em administração, gestão de mercadorias e logística, com três anos de experiência em gestão de mercadorias Título II como gestor sênior;
Experiência com programas de Ajuda Alimentar, especialmente a gestão de mercadorias alimentares do Título II da USAID, com um conhecimento profundo do Código de Regulamentações 22 CFR 211 da USAID;
Experiência anterior em gestão de mercadorias e coordenação de logística no sector de ONGs, em programas nacionais complexos / de grande escala;
Experiência comprovada em todas as áreas técnicas de operações logísticas, incluindo compras, transporte / distribuição, armazenamento e gestão de estoque, gestão de frota, gestão de activos, comunicações e segurança;
Experiência técnica e / ou treinamento em áreas específicas de segurança alimentar e importação de alimentos;
Experiência de trabalho em bases de campo remotas com infraestrutura limitada;
Experiência na gestão e supervisão de equipa de logística;
Capacidade de sintetizar e analisar informações e tomar decisões claras e informadas;
Capacidade de construir relacionamentos rapidamente com uma ampla gama de pessoas, tanto interna quanto externamente;
Fortes habilidades de planeamento, gestão e coordenação, com a capacidade de organizar uma carga de trabalho substancial composta de tarefas e responsabilidades complexas e diversas;
Compreensão do contexto político, social e cultural de Moçambique;
Forte comunicação escrita e falada e habilidades interpessoais em Inglês e Português.
Os (As) candidatos(as) interessados(as) deverão submeter o Certificado de Habilitações, BI, CV, e a carta de motivação em Português e Inglês até ao dia 13 de Julho de 2022. Através do seguinte link:
"Somos um empregador de oportunidades iguais, encorajamos a candidatura de mulheres e pessoas com deficiência. A Save the Children compromete-se a garantir que todos os seus funcionários e programas sejam absolutamente seguros para as crianças.
Aplicamos procedimentos rigorosos para garantir que somente os candidatos adequados para trabalhar com crianças tenham permissão para se juntar à nossa organização e todos os candidatos serão, portanto, sujeitos a este escrutínio."
AVISO LEGAL:
A SAVE THE CHILDREN INTERNACIONAL NÃO FAZ NENHUM TIPO DE COBRANÇAS EM QUAISQUER DAS FASES DO PROCESSO DE RECRUTAMENTO E NÃO PROCEDE POR VIA DE AGENTES DE RECRUTAMENTO.
NB: Somente os candidatos seleccionados serão contactados.
Deputy Chief of Party for Operations
Save the Children is seeking a Deputy Chief of Party (DCOP) for Operations for an anticipated five-year USAID-funded Resilience Food Security Activity (RFSA) in Mozambique. The goal of the Activity is to improve nutrition outcomes for children under the age of two in Zambézia Livelihood Zone 5, which will be achieved in part through the import and distribution of specialized nutritious foods. The DCOP Operations will ensure that SC Mozambique's logistics, procurement and commodity management maintains the highest standards of effectiveness and accountability. The DCOP will work with regional and district offices to ensure the smooth operation of the project, including port operations, warehouse and fleet management, and distributions. The DCOP is responsible to evaluate, refine, and improve SC Mozambique's commodity management systems to meet or exceed the requirements of 22(CFR)211 and USAID/Bureau of Humanitarian Assistance (BHA), and will support and provide oversight of commodity management in the country office and in the field.
Hiring is contingent upon successful award of the program.
To be successful, you will bring/have:
QUALIFICATIONS
Master's Degree in in Social Sciences, Economics, Business Administration, Logistics Management or related field.
EXPERIENCE AND SKILLS
Essential
Minimum of five years' experience in Administration, Commodity Management, and Logistics with three years' experience in Title II commodities management as a Senior Manager;
Experience with Food Aid programs especially USAID Title II food commodity management, with an in-depth knowledge of USAID Code of Regulations 22 CFR 211;
Prior experience in commodity management and logistics coordination in the NGO sector, within complex/large scale country programs
Proven experience in all technical areas of logistics operations including procurement, transport/distribution, warehousing and stock management, fleet management, asset management, communications, and security;
Technical experience and/or training in specific areas of food safety and food importation
Experience of working in remote field bases with limited infrastructure;
Experiencing in managing and supervising logistic staff;
Ability to synthesize and analyses information, and make clear, informed decisions;
Ability to build relationships quickly with a wide range of people, both internally and externally;
Strong planning, management and coordination skills, with the ability to organise a substantial; workload comprised of complex, diverse tasks and responsibilities;
Understanding of the political, social and cultural context of Mozambique;
Strong written and spoken communication and interpersonal skills in English and Portuguese.
Contract duration: Permanent
Location: Zambézia -Mozambique
The Organisation
We employ approximately 25,000 people across the globe and work on the ground in over 100 countries to help children affected by crises, or those that need better healthcare, education and child protection. We also campaign and advocate at the highest levels to realise the right of children and to ensure their voices are heard.
We are working towards three breakthroughs in how the world treats children by 2030:
No child dies from preventable causes before their 5th birthday
All children learn from a quality basic education and that,
Violence against children is no longer tolerated
We know that great people make a great organization, and that our employees play a crucial role in helping us achieve our ambitions for children. We value our people and offer a meaningful and rewarding career, along with a collaborative and inclusive environment where ambition, creativity, and integrity are highly valued.
Application Information:
Please attach a copy of your CV and cover letter with your application and include details of your current remuneration and salary expectations. A copy of the full role profile can be found at
We need to keep children safe so our selection process, which includes rigorous background checks, reflects our commitment to the protection of children from abuse.
All employees are expected to carry out their duties in accordance with our global anti-harassment policy.
" We are an equal opportunity employer, we encourage the application of women and people with disabilities".
Disclaimer:
Save the Children International does not charge any kind of fee at whichever stage of the recruitment process and does not act through recruitment agents