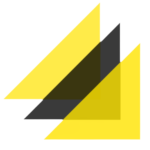 What will you do in this position?
You will manage the delivery of quality, customer-focused, value-for-money administrative and other back-office services that enable staff in country/location operations to deliver food assistance to beneficiaries, in line with WFP's strategy. As well as oversee the stewardship of WFP's resources through monitoring budgets, forecasting, and ensuring effective management of funds.
How can you make a difference?
Based in Dnipro, you will be reporting to the Head of Field Office with the technical direction of the Head of Finance and Head of Administration. You will be responsible for:
Manage the existing back office resources in the Dnipro Area (e.g. Finance & Administration, WFP facilities, common premises, ICT etc.) including coordination with Country Office technical units and estimate new requirements aiming at efficiency, cost-effectiveness and timeliness of operations and services.
Facilitate the compliance of the services provided (e.g. WFP facilities management etc.) with the corporate Occupational Safety and Health Policy and contribute to the provision of recommendations to the management on improvements/changes.
Coordinate with other teams in order to ensure that all financial and administrative services are being performed efficiently and in line with the needs of the wider team.
Provision of inputs to the country office administrative business processes mapping and implementation of the internal standard operating procedures (SOPs) and other services under their supervision.
Oversee the preparation of the Purchase Orders (POs) and other documents for travel activities and others.
Contribute to and implement WFP country plans, including administrative and financial processes, aligned with WFP CO strategies and policies to facilitate efficient and effective administration service.
Develop annual plans, and contribute to longer-term strategies and improvements to policies, systems and procedures to ensure services provided support WFP strategic objectives and are in compliance with corporate policies, standards, regulations and processes.
Oversee the procurement processes including preparation of RFQs, ITBs or RFPs documents, receipt of quotations, bids or proposals, and their preliminary evaluation.
Oversee the management of leases and MOUs for facilities and common premises.
Administrative support to conferences, workshops, and retreats.
Lead on processing and management of invoices and payments related to facilities, common premises, maintenance works etc.
Lead on the preparation of the budget, and provision of information for audit.
Oversee tracking and collating data to support others to improve policies, systems and procedures to minimise financial risks, improve the efficiency and effectiveness of operations, and ensure services are aligned with business objectives.
Support the report on key data for financial status and outcomes of projects in accordance with corporate governance requirements, ensuring accuracy, deadlines, and accounting processes are complied with in close coordination with the Finance team based in Kyiv.
Monitor budgets, and carry out forecasting for new and ongoing projects according to established corporate procedures and requirements.
Oversee bank reconciliations, disbursements, clearance of receivables, overall cash management and monthly financial closures regularly in accordance with corporate requirements.
Others as required.
To join us in saving lives, changing lives, you will have for…
Education: Advanced University degree in Finance, Business Administration, Accounting, or related fields, or First University degree in the same subject(s) with additional years of related work experience plus membership in an internationally recognized professional accountancy body such as the Association of Chartered Certified Accountants (ACCA), Institute of Certified Public Accounts (ICPA) or equivalent.
Experience:
Six or more years of post-graduate professional experience relevant to the assignment with a focus on general administrative work.
Minimum of two years at a managerial level (team supervision)
Exposure to an international environment, complex operations, and hardship environments
Knowledge & Skills:
Experience in administration or finance
Has experience in leading a team
Has experience in administration, contract administration and management
Has experience managing financial transactions. budget planning and implementation management preferably managing back-office services
Has experience in emergencies operations
Full computer literacy on Windows and MS Office is mandatory.
Knowledge of an ERP system (SAP or equivalent) is an advantage
Language: Fluency (level C) in the English language, and the knowledge of the official national languages of Ukraine is an advantage.
---
Closing date: 11-Jan-23