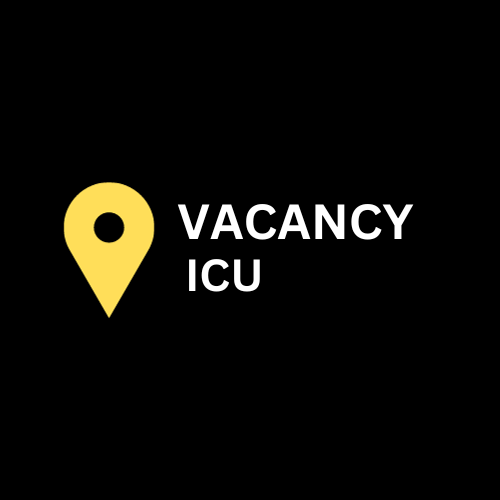 International Business & Technical Consultants, Inc.
About Us
International Business & Technical Consultants, Inc. (IBTCI), a U.S. based international development consulting company established in 1987, has worked in over 100 countries and implemented over 300 projects. IBTCI serves government agencies, private sector companies, and several donor agencies. IBTCI specializes in monitoring, evaluation, research, and learning (MERL) and institutional support across many areas and sectors including, but not limited to, conflict and crisis, democracy and governance, agriculture, economic growth, food security, education, environment, and global health.
Job Title: Administrator/Finance
Department/Location: Crisis, Conflict, & Governance (CCG) / Iraq
Reports To: Team Leader
Type: Full-Time Employee
Classification: Exempt
Category: Proposal
Clearance Required: N/A
Overview:
IBTCI seeks an Administrator/Finance for the potential award of a 4-year Long-Term Agreement (LTA) to provide Third-Party Monitoring and Assessment services to the United Nations' (UN) Food and Agriculture Organization in Iraq. The A&F will be the lead staff person for managing the financial/accounting operations and for managing the office's administrative and personnel (human resources) activities.
Responsibilities
Essential Duties/Tasks and Responsibilities:
Responsible for day-to-day accounting functions, review financial documents for accuracy, maintain records and prepare transfer requests, monitor project expenses, and ensure that financial and administrative functions of the office are carried out within the framework of IBTCI and USAID policies and procedures;
Ensure that all administrative tasks are completed, office supplies are maintained, and travel arrangements are secured;
Demonstrated ability and willingness to occasionally travel throughout Iraq as necessary;
Other duties as assigned.
Qualifications
Minimum Requirements:
Minimum 3 years in administration and finance;
Fluency in English language;
Excellent organizational, time management and interpersonal skills;
Proven ability to provide timely correspondence and deliverables to project stakeholders.
Education: Bachelor's degree or above in either finance, business administration or equivalent;
Preferred Knowledge, Skills and Abilities:
Progressively responsible experience as a senior finance manager with a reputable NGO, development contractor or donor agency is desirable;
Thorough knowledge and understanding of professional accounting principles, theories, practices, and terminology (private sector, governmental, and nonprofit) and an ability to understand accounting practices and procedures; to analyze data, narrative reports, and workload flow charts, etc.;
Ability to communicate effectively, both verbally and in writing with accounting and non-accounting individuals;
Proficiency in Microsoft programs i.e. Excel, Word, PowerPoint, etc., and the ability to use various commercially available accounting software programs.
Arabic Language Desired
Experience managing large teams, preferably in international development Monitoring and Evaluation projects;
Experience in providing Third-Party Monitoring (TPM) services to international donor agencies like the United Nations.
Working Environment: Work is typically performed in an office environment.
Physical Requirements: This is largely a sedentary position that requires the ability to speak, hear, see, and lift small objects up to 20 lbs.
Supervisory Responsibility: This position does have supervisory responsibilities.
Travel: Travel may be included around country but will be rare for this position. An average of 0-5% travel for project implementation and/or project management duties. Percentages may vary depending on IBTCI business needs.
Please note this job description is not designed to cover or contain a comprehensive listing of activities, duties or responsibilities that are required of the employee for this job. Duties, responsibilities and activities may change at any time with or without notice.
About the Organization:
IBTCI has been in business since 1987. We specialize in Monitoring, Evaluation, Research & Learning (MERL), Institutional Support (IS), Financial & Risk Management (FRM), Supply Chain Management & Procurement (SCMP); Social & Behavior Change (SBC) and Capacity Building. We provide these services across many sectors including, but not limited to, agriculture, resilience & food security, conflict & crisis, democracy & governance, economic growth & trade, education & human capacity development, energy & infrastructure, environment & climate change, global health & WASH and humanitarian and disaster assistance. At IBTCI, our colleagues are encouraged to collaborate and be part of the solution while getting the tools and guidance needed to grow and support our clients' missions.
IBTCI is committed to a policy of equal employment opportunity for all persons without regard to race, color, religion, sex, gender identification, age, marital status, disability, sexual orientation, national origin, disabled veteran or Vietnam-era veteran, or any other classification protected by applicable anti-discrimination laws. We prohibit and do not tolerate any form of discrimination or harassment. VEVRAA Federal Contractor.
If you are an applicant with a disability that requires a reasonable accommodation to complete any part of the application process or are limited in the ability, or unable to use the online application system and need an alternative method for applying, you may contact the Talent Acquisition team at [email protected] (Do not send your resume to this account, for consideration please apply in our career page, https://careers.ibtci.com/jobs).