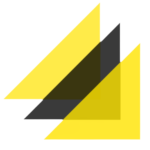 Social Impact (SI) is a global development management consulting firm. We provide monitoring, evaluation, strategic planning, and capacity-building services to advance development effectiveness. We work across all development sectors including democracy and governance, health and education, the environment, and economic growth. Since 1997 we have worked in over 100 countries for clients such as US government agencies bilateral donors, multilateral development banks, foundations, and non-profits.
We believe Social Impact is a great place to work and are passionate in our efforts to ensure that this endures. We are proud of our diversity and actively seek to expand it as a way of improving our employees' experience, our collective professional breadth and the quality of the work we do. We promote equity and inclusion through our policies and practices and build a culture of belonging for everyone where differences and authenticity are honored and embraced. We work hard to create opportunities for growth and ensure that our staff are fulfilled and engaged. We believe we are better when we collaborate, learn from one another and have fun while working hard.
Project Objective:
In August 2022, The United States Agency for International Development (USAID) awarded International Business Initiatives Corp. (IBI) and SI the Evaluation Survey Services Plus (ESS+) contract to support USAID/Haiti and its partners with evaluations, survey and study support, capacity building and learning events, and in-country Third Party Monitoring (TPM). IBI partner with SI to implement the USAID Haiti Evaluation and Survey Services Plus (ESS+) Activity.
USAID/Haiti has engaged Haiti ESS+ to conduct a baseline survey of Water and Sanitation Activity to provide the United States Agency for International Development (USAID)/Haiti, its U.S. Government interagency partners, the USAID Bureau for Food Security, USAID Missions, the Government of Haiti, and development partners with information on the baseline status of access to water and sanitation systems at the household level in twenty communes within Haiti.
The baseline survey will help support data driven decision making and upcoming program designs within the WATSAN sector. The baseline will also help inform USAID/Haiti's broader learning questions regarding its strategic approach to engaging both central and local government as well as local actors as key avenues for bolstering capacity to deliver quality services
Position Description:
Haiti ESS+ is seeking a Haitian Deputy Team Leader (DTL)/ Sector Specialist consultant to support all technical and management aspects of the Water and Sanitation Survey. The sector specialist will be expected to work closely with the Team Leader, the Program director, the local data collection firm, the Haiti ESS+ team as well as the SI headquarters project management team to ensure quality and timely deliverables.
The evaluation level of effort is approximately 8 – 10 weeks (from 48 to 60 days), inclusive of two to three consecutive weeks (18) of data collection and analysis in Haiti.
Please note: This is a local position. Only candidates with Haitian citizenship will be considered.
Roles & Responsibilities:
· Collaborate with the team leader on strategic and operational planning, to implement approved Evaluation Design, and ensure compliance with all USAID contractual reporting and financial requirements for the WATSAN baseline survey.
· Participate in the design of the data collection tools, particularly ensuring cultural and sectoral appropriateness and ensure that quality data are collected and reported.
· Participate in sampling design including samples selection.
· Participate in the data collection and analysis, ensuring data quality.
· Support writing all deliverables associated with the evaluation including, but not limited, to the evaluation design (including tools) and the draft and final reports in conformity with SI and USAID regulations, and the Scope of Work.
· Manage all deadlines and record maintenance—including, but not limited to, collecting, and managing quantitative data and producing notes for all qualitative data collection events for delivery to USAID.
· Provide local context and ensure achievement of deliverables.
· Assist Haiti ESS+ in maintaining good working relationships with USAID, Government of Haiti counterparts, local organizations, and other program partners.
· Collaborate with the SI headquarters and Haiti ESS+ staff with strategic and operational planning to implement the approved evaluation design.
Qualifications:
Minimum of a master's degree in Statistics, Economics, in Social Science (population and demography), public health and other related fields.
Documented track record of 7 years' experience in coordinating large scale survey leading and/or supporting evaluations, baseline studies and organizational skills necessary to successfully manage and coordinate a technical team.
Demonstrated experience in evaluating WATSAN related activities. Strong background in understanding multi-sectoral development approaches is highly preferred.
A demonstrated background conducting analyses of WATSAN approaches to access to sustainable water supply services, access to sustainable sanitation services, and strengthen the enabling environment for sustainable delivery, operation, and maintenance of WATSAN services will be an asset.
Expertise in using statistical package such as STATA, SPSS.
Work experience with USAID is an asset.
Ability and willingness to travel throughout Haiti to attend to contract implementation tasks.
Experience implementing and coordinating others to implement surveys, key informant interviews, focus groups, observations, and other evaluation and assessment methods that assure reliability and validity of the data.
Experience in design and implementation of evaluations and/or assessments
Sound knowledge of Haitian social, economic, and political dynamics, preferred
Excellent interpersonal, facilitation and presentation skills with fluent spoken, written, and reading abilities in English and French. Haitian Creole is highly desirable.
Good writing skills, including experience writing evaluation and/or assessment reports
Familiarity with USAID M&E policies and practices including Evaluation policies; Results frameworks; and Performance monitoring plans
Come join our energetic and innovative team! We offer you the opportunity to play a leading role in the growth of our company, work as part of a creative and committed team, and make a difference in the well-being of our world.
To learn more about Social Impact, please visit our website: http://www.socialimpact.com
SI is an EEO/AA/ADA Veterans Employer. All qualified applicants will receive consideration for employment without regard to race, color, religion, sex, national origin, disability or protected veteran status.
Only selected candidates will be contacted for an interview. Please, no phone calls.
---
Closing date: 22-Jan-23