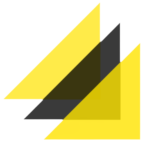 UN High Commissioner for Refugees
Terms of Reference
1. General Background
The Private Sector Partnerships (PSP) service sits within UNHCR's Division of External Relations (DER) and is responsible for mobilizing resources to enable UNHCR's refugee response programming around the world.
As a part of the service, the Private Partnerships & Philanthropy (PPH) section raises funds from corporations, foundations and HNWIs against an ambitious target. PPH does this through its established network of fundraisers located across four regions (Americas, Europe, Asia Pacific and Middle East and North Africa) and the coordination and support provided by PPH headquarters unit in Copenhagen.
This job will play a critical role in driving strategic growth of private philanthropy among high-net-worth individuals, corporates, and foundations in Singapore. Reporting to the PSP Officer (Singapore), the post-holder will collaborate closely with the regional team in Bangkok and global staff in Copenhagen, working on market development offering strategic advice where needed. The role will be outward facing looking to build long term, high value philanthropic partnerships for UNHCR across Singapore to support refugees worldwide.
This is a one-year contract with a possibility to extend depending on the performance of the selected candidate and budget availability.
This is a national position. Only Singapore Nationality or Singapore resident with work permit shall be applied.
2. Purpose and Scope of Assignment
Under the supervision of the PSP Officer (Singapore), the Associate PSP Officer (Singapore) will perform the following responsibilities:
• Develop and support initiatives with high-net-worth individuals, corporates, and foundations in Singapore, to obtain high value financial support for UNHCR for selected projects and programs and other partnership engagement as appropriate.
• Identify, support, and develop opportunities to engage philanthropic networks, platforms, and other collaborations at national level, for advocacy, awareness & relevance raising for UNHCR's work and the refugee cause broadly.
• Solicit and secure gifts at the major gift level, including multi-year gifts in Singapore. This will include identification, cultivation, and stewardship of high-net-worth individuals, corporates, and foundations.
• Engage key stakeholders through dialogue, consultations, and events, and develop speaking opportunities to raise UNHCR's profile and expand the network in Singapore.
• In line with Singapore's ambition to become the global hub in Asia for philanthropy, establish trusted relations with family offices, wealth advisors and other strategic interlocutors.
• Develop and pitch compelling proposals and presentations for prospective PPH partners.
• Work closely with PPH network and key/senior UNHCR staff to develop and lead engagement plans to build successful partnerships.
• Support in the roll out of the Global PSP/PPH strategy.
• Maintain detailed records of engagement and plans, using relevant systems to monitor progress and track results in the development of partnerships.
• Provide strategic input and support to PSP Singapore team in market development and planning for philanthropy within Singapore, including support and input on recruitment, strategic planning, etc.
3. Monitoring and Progress Controls
This role will work closely with the PSP Officer (Singapore) who will set short term goals and monitor progress in line with the 2023 plan.
4. Qualifications and Experience
a. Education (Level and area of required and/or preferred education)
Degree in Development, International Relations, (International) Business, Communication, Journalism or related field.
b. Work Experience
• Minimum 3 years of relevant experience with Undergraduate degree, 2 years of relevant experience with Graduate degree, or 1 year relevant experience with Doctorate degree.
• Relevant fundraising and partnership experience, working with high-net-worth individuals, corporates and foundations raising min. USD 250,000 annually.
• Understanding of Singaporean philanthropic institutions, networks and platforms and how they operate.
• An existing network with Singaporean philanthropy advisors, interlocutors, and other key stakeholders is desirable.
• Good knowledge of English. Knowledge of Mandarin is desirable. (written/oral/comprehension).
c. Key Competencies
• Excellent interpersonal and networking skills with large groups as well as with individuals.
• Demonstrateged knowledge of fundraising with high-net-worth individuals, corporates and foundations in Singapore and the methods, practices and procedures to access their giving programs.
• Good understanding of cultivation, solicitation, and stewardship strategies and techniques with high-net-worth individuals, corporates and foundation.
• Ability to build effective long term relationships with prospective donors, and UNHCR technical teams and fundraising staff.
• Good organizational skills and demonstrated ability to take primary responsibility for projects and to complete them in a timely manner.
• Demonstrated ability in grant and proposal writing, reporting and communication materials at ppropriate levels for varied partnership development;
• Ability to use contact management database and to present and interpret data for monitoring purposes.
Standard Job Description
Required Languages
,
Desired Languages
,
Additional Qualifications
Skills
Education
Certifications
Work Experience
Other information
This position doesn't require a functional clearance
How to apply
For a full job description and to apply, interested candidates are requested to visit https://bit.ly/3YUVgP4
The UNHCR workforce consists of many diverse nationalities, cultures, languages and opinions. UNHCR seeks to sustain and strengthen this diversity to ensure equal opportunities as well as an inclusive working environment for its entire workforce. Applications are encouraged from all qualified candidates without distinction on grounds of race, colour, sex, national origin, age, religion, disability, sexual orientation and gender identity.
Please note that UNHCR does not charge a fee at any stage of its recruitment process (application, interview, meeting, travelling, processing, training or any other fees).
Closing date of receipt of applications: 15 January 2023.
---
Closing date: 15-Jan-23