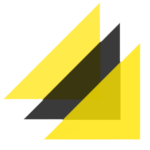 Westminster Foundation for Democracy
Westminster Foundation for Democracy (WFD)'s new Business Development Manager will play a key role in delivering WFD's Business Development Strategy, enabling the organisation to successfully bid for funding to expand its delivery of high-quality programmes in the MENA region.
This is a new position with the scope for someone to make a real impact within a truly international environment alongside people who are passionate about positive change and strengthening democracy around the world.
Location: This role can be delivered from any of the following cities/countries within the MENA region.
Amman, Jordan – Salary £35,000 pa.
Beirut, Lebanon – Salary $30,000-$35,000 p.a.
​Rabat, Morocco – Salary £20,000-£25,000 NET.
Business Development Manager – Middle East and North Africa (MENA) and Europe and Central Asia (ECA)
Reporting to the Head of Business Development based in the UK, our new Business Development Manager (BD Manager) will be proactive in identifying and developing new business opportunities with our country offices. This role will be part of a small team covering MENA and ECA. This role, based in either, Jordan, Lebanon or Morocco , will have a particular focus on MENA.
From their based country, the BD Manager will lead specific funding opportunities of up to £5million, managing the process from initial identification and preposition, through to preparation of concept notes and proposals, and contract/grant finalisation, and support project initiation and smooth handover to implementation teams once funding is secured.
This role will be varied, interesting and fast paced. The BD Manager will work collaboratively with our country offices and with teams across the organisation. The role will involve working on multiple business development opportunities at any one time. Some travel to country offices will be required with this role to support business development, programme design and concept note and/or proposal development.
​
About YOU
We are looking for a standout individual with,
At least 5 years' experience successfully developing multiple funding streams – proposals, bids, and tenders.
Proven experience as a business development manager engaging with large-scale international donors, with experience in the MENA region with preferably some experience in ECA.
Exceptional written and verbal communications skills, including drafting concept notes and proposals, and explaining complex concepts.
Proven track record of preparing high quality winning concept notes, technical and commercial proposals and tenders for institutional donors (particularly FCDO, CSSF, US, Canada, EC and other European donors) with values of up to £5million.
Excellent knowledge of donor proposal formats, problem analysis methodologies, theories of change, results/logical frameworks and budgeting.
This position can be based in either, ​Jordan, Lebanon or Morocco candidates must have eligibility to work in the country from which they are based.
---
Closing date: 15 Jan 2023