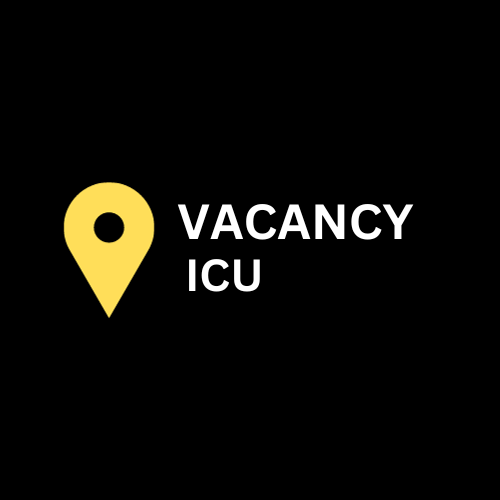 Founded in 1951, the Nature Conservancy is a global conservation organization dedicated to conserving the lands and waters on which all life depends. Guided by science, we create innovative, on-the-ground solutions to our world's toughest challenges so that nature and people can thrive together. We are tackling climate change, conserving lands, waters and oceans at unprecedented scale, providing food and water sustainably and helping make cities more sustainable. One of our core values is our commitment to diversity. Therefore, we strive for a globally diverse and culturally competent workforce. Working in 72 countries, including all 50 United States, we use a collaborative approach that engages local communities, governments, the private sector, and other partners. To learn more, visit www.nature.org or follow @nature_press on Twitter.
Since establishing the Africa Program in 2007, The Nature Conservancy's vision in Africa is to work towards fostering a sustainable future for people and nature, partnering with indigenous communities across 55 million acres on the continent. Our efforts are firmly rooted in people, leveraging scientific and technical expertise as we collaborate with governments and organizations to conserve and enhance Africa's shared resources in the 9 countries we operate.
TNC's work in Africa transcends three key pillars: securing ownership rights to lands and resources for indigenous people, strengthening leadership and resource management and helping communities value nature through a holistic appreciation of its benefits while increasing revenue streams for conservation efforts and socio-economic development. Together with our partners, we are witnessing critical milestones in integrated land and fisheries management, ocean and source water protection, energy development and sustainable food production, working together and strengthening our resolve in tackling global challenges such as climate change, habitat and biodiversity loss that stand to adversely impact the nearly 1.4 billion people that share Africa.
YOUR POSITION WITH TNC
The Cartographer shall primarily be responsible for developing, managing, and advancing GIS map products within Africa conservation programs. The role involves working closely with IT's Cartography and Design team, Strategy and program Leads to support the establishment and implementation of a portfolio of cartographic products using but not limited to TNC's cartography guidelines. Reporting to the GIS Coordinator and Analyst, Africa Region, the position will be based at any of the following TNC office locations: Cape Town, South Africa or Nairobi, Kenya. No employment visas or assistance is being offered with this position except for the local labour employment requirements.
ESSENTIAL FUNCTIONS
The Cartographer provides technical support to the Africa business unit and directs cartographic work aimed at creating a portfolio of maps based on the TNC cartography guidelines. This position supports the advancement of the cartography guidelines across Africa, creates maps and visualizations for high-profile projects, and supports individual teams in building a trusted conservation map brand. They develop cartographic design and production for Strategy and Program Leads working with individual contributors. They are the point of contact for Africa cartography support, including updating the Africa "Where We Work" map. The Cartographer works closely with the GIS Coordinator and Analyst in the Africa program as well as with IT's Cartography and Design team to support consistent cartography, data standardization and the centralization of geospatial data into TNC's Conservation GeoCloud.
RESPONSIBILITIES & SCOPE
Leverage and advance TNC's cartography guidelines aligned with a custom TNC cartography classification. Work closely with GIS Coordinator and Analyst on various cross-cutting projects and ensure regional representation as part of TNC's cartography guidelines.
Develop cartographic design and production for Strategy Leads and Project Leads working with partner organizations and stakeholders.
Point of contact for Africa cartography support, including updating the Africa "Where We Work" map.
Serve as the point of contact for Africa Marketing on map-related design requests, and create such maps as needed.
In collaboration with IT's Lead Cartographer, develop Project Package Map standards for Africa projects and support staff in implementing these standards.
Work closely with the IT's Lead Cartographer to implement standard symbology and templates for public-facing maps that represent TNC's map brand and conservation work
Work with IT's Geospatial Systems team to standardize and centralize regional geospatial data into TNC's Conservation GeoCloud (Amazon Web Services and ArcGIS Online platforms).
Advise individual Strategy Leads and Program Managers on their specific cartographic needs based on their strategy plans
Curate examples of outstanding TNC cartography and communicate these examples to internal and external audiences.
Proactively advocate for the use of the automated map request form to facilitate the map creation process and ensure alignment with cartography guidelines.
Participate in developing a network of TNC cartographers in different regions around the world.
Provide cartographic support to TNC partners.
Ensures Cartographic program compliance with internal policies and external requirements.
May work in variable weather conditions, at remote locations, on difficult and hazardous terrain and under physically demanding circumstances.
Under minimal supervision, make independent decisions based on analysis, experience, and context.
May involve working in variable weather conditions, at remote locations, on difficult and hazardous terrain, and under physically demanding circumstances.
May involve frequent travel domestically and/or internationally, evening and weekend hours.
MINIMUM QUALIFICATIONS
Bachelor's degree and 3 years' related experience, or equivalent combination of education and experience in geospatial software.
Experience with Geographic Information Systems (GIS) in designing, supporting, and managing cartographic products, in particular Esri's ArcGIS suite of products. Experience with ArcGIS Pro is an added advantage.
Experience in designing and maintaining spatial databases to meet organizational needs.
Illustrated ability to establish and maintain good database management practices and protocols.
Demonstrated experience setting realistic deadlines and managing timeframes.
Experience interpreting image analysis, complex spatial analysis, data modeling and landscape scenario analysis.
Communicating clearly via written, spoken, and graphical means in English.
Ability to produce professional-quality cartographic products.
Experience using desktop programs such as Microsoft Office and social platforms in particular Teams
Relationship building experience to work closely with a variety of partners.
DESIRED QUALIFICATIONS
Graduate degree in biological, ecology, conservation science, geography, or information sciences with 3-5 years of extensive experience with geospatial software.
Knowledge of web mapping and ArcGIS Online.
Knowledge of Adobe Creative Cloud a plus.
Ability to work effectively with others under pressure and tight deadlines. Capable of working independently to complete projects.
Excellent graphical communication skills. Ability to write technical reports utilizing available resources.
Willingness to travel throughout the project areas such as those in Kenya, Tanzania, Zambia, Namibia, Seychelles, South Africa, Angola and Gabon.
Comfortable articulating and advocating for The Nature Conservancy's conservation mission.
Multi-lingual skills and multi-cultural or cross-cultural experience appreciated.
Knowledge of current trends and practices in conservation, land management and natural resource preservation.
How to apply
For a full Job profile and how to apply please visit https://careers.nature.org/and search for 51743.
Submit CV and cover letter separately using the upload buttons online. All applications must be submitted to the system before the end of the day on July 13th, 2022.