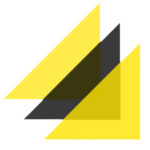 International Medical Corps
ESSENTIAL JOB DUTIES/SCOPE 0F WORK:
Coordinate the overall project activities including Safe Healing and Learning Spaces, case management, Youth Empowerment Program and psychosocial support and ensuring quality control accuracy in case monitoring and referrals;
Establish and consolidate case management referral networks through effective collaboration with child protection partners operating in the area of concern;
Support CP staff in organizing weekly case management meetings as well as outreach meetings and facilitate the integration at the field level;
Support the overall organization of all the trainings internally for the CP team and externally for the volunteers / community;
Provide oversight and monitoring CP project by ensuring compliance of program activities in accordance with international and national standards and best practices, as well as grant requirements;
Develop a technically sound program work plan and activities consistent with the goals and objectives of the program in coordination with the Program Manager;
Coordinate and supervise training on CP concepts, Guiding principles, case Management and referral pathway for partners, community members and services providers;
Follow up the process of birth certificates production;
Provide ongoing leadership to CP supervisors and oversee implementation and coordination of activities, to ensure targets are met.
Procurement
Work in close collaboration with the Program Manager to prepare procurement plan;
Provide clear directions to logistics to purchase good quality equipment for program activities;
Ensuring proper management of goods purchased for the project including supporting inventory and guaranteeing the respect of IMC's guidelines on supply stock management in synergy with logistics department;
Submit PR on time in order to facilitate procurement of good on time;
Make follow up of items to be procured for the program and request necessary support needed to have items procured on time.
Human resources
In synergy with administrative team, assist the Program Coordinator in hiring human resources directly related to the program as well as ensuring staff appraisal and other aspects of human resource management;
Work closely with the Human Resources Department to ensure adequate follow up on all human resources issues;
Supervise CP Supervisors in his area;
Information, reporting and data collection;
Ensures proper collection and verification of data provided by CP supervisors on weekly, monthly and quarterly bases in compliance with datelines for program;
Supports program coordinator in preparing donor reports based on donor requirements and program specific results.
Code of Conduct
As applicable to this position, an individual must promote and encourage a culture of compliance and ethics throughout the organization and maintain a clear understanding of International Medical Corps' and donor compliance and ethics standards and adheres to those standards.
If this is a supervisory position, one must set an example of ethical behavior through one's own conduct and oversight of the work of others; ensure that those who report to you have sufficient knowledge and resources to follow the standards outlined in the Code of Conduct & Ethics; monitor compliance of the people you supervise; enforce the Code of Conduct & Ethics and International Medical Corps' policies, including the Safeguarding Policy and the Protection from Harassment, Bullying and Sexual Misconduct in the Workplace Policy, consistently and fairly; support employees who in good faith raise questions or concerns.
Safeguarding
It is all staff shared responsibility and obligation to safeguard and protect populations with whom we work, including adults who may be particularly vulnerable and children. This includes safeguarding from the following conduct by our staff or partners: sexual exploitation and abuse; exploitation, neglect, or abuse of children, adults at risk, or LGBTI individuals; and any form of trafficking in persons. Staff are also responsible for preventing violations to our Code of Conduct and Ethics, which may involve Conflicts of Interest, Fraud, Corruption or Harassment. If you see, hear or are made aware of any violations to the Code of Conduct and Ethics or Safeguarding Policy, you have an obligation to report.
Equal Opportunities
International Medical Corps is proud to provide equal employment opportunities to all employees and qualified applicants without regard to race, color, religion, sex, sexual orientation, national or ethnic origin, age, disability or status as a veteran.
Minimum Qualifications
Education, experience and skills
Education: Master degree in Statistics, epidemiology, public health or any other related studies, with experience or background in M&E and/or health information management.
Experience :
To perform this job successfully, the candidate must be able to perform each essential function with or without reasonable accommodation;
Have a minimum of Master Degree in social science, law or other equivalent diploma;
Be a Cameroonian;
Have at least one (01) year of Work with an NGO working in the same domain as IMC;
Knowledge of in human rights would be a plus;
Minimum of 5 years of applied experience with a humanitarian organization and or working with refugees/IDPs in humanitarian settings
Experience working with national or international NGO supporting the protection system in Cameroon
Demonstrated experience in managing teams and building staff capacity within complex programing.
Qualifications on project management would be a plus;
Understand the fundamental principles of evaluation (concepts, purposes, and types of evaluations, contribution versus attribution, and counterfactual).
Proficiency in Microsoft Office applications, including Word, Excel, Outlook, and PowerPoint.
Ability to work under pressure;
Experience in working in a multicultural and multiethnic environment
Experience in emergency response in Cameroon is a plus.
Skills:
Strong training facilitator/presentation skills
Proficiency in Microsoft Office applications, including Word, Excel, Outlook, and PowerPoint.
Strong communication skills, Proficiency in both French and English, oral and written.
International Medical Corps never asks job applicants for a fee, payment, or other monetary transaction. If you are asked for money in connection with this recruitment, please report to International Medical Corps at the website for reporting misconduct: www.InternationalMedicalCorps.ethicspoint.com*. Please do not submit your CV or application to this website, it will not be considered for review.*
How to apply
Application files including: Cover letter and CV, 3 References and copies of relevant supporting documents to the application should be forwarded at International Medical Corps address e-mail: [email protected]
---
Closing date: 31 Dec 2022