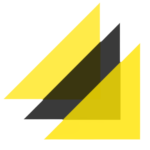 International Rescue Committee
Job Overview
Using a trauma-informed, person-centered approach that empowers clients, the Community Advisor will provide support and case management to refugee and parolee families in their first three years in the US to help them obtain the resources and life skills to achieve social and economic well-being. The Community Advisor provides supportive services, such as, coaching clients on credit, asset building, and budgeting, obtaining and maintaining long-term housing, increasing digital literacy, completing job search activities, learning public transportation and obtaining driver's education, etc. This position is funded by the Idaho Community Advisor's Network and will join a team of Community Advisors and report to the I-CAN (Idaho Community Advisor Network) Coordinator within IRC and externally to the Idaho Office for Refugees (IOR). The advisor works closely with clients, colleagues, and external parties to address barriers and support the implementation of service plans to meet individual client needs and preferences in accordance with client eligibility and program requirements.
Major Responsibilities
Conduct strength-based needs assessment and intake meetings with clients, creating Family Self-Sufficiency Plans
Provide connection to education opportunities ranging from employment, parenting, pre-K, and other programs
Provide interactive learning opportunities and trainings one-on-one and to large groups of clients
Make referrals for project participants to act on independently and encourage each participant to use the transitional support system as a springboard to self-determination and family self-sufficiency.
Provide financial literacy training beyond the initial training done at arrival to firmly stabilize families' financial situation including building credit, assets, fraud and scam prevention
Provide crisis intervention when a family experiences a significant loss or trauma;
Support creating and maintaining healthy family relationships, free of violence, and provide coaching on responsive, effective parenting;
Facilitate deeper education and discussion around civil liberties, rights, dealing with law enforcement, housing rights and responsibilities, and public safety; and
Provide job search assistance, connecting participants to the workforce and childcare
Document all enrollments and activities in the appropriate databases in a timely fashion
Assist in planning and implementation of ongoing communication between referral partners and the ICAN Program and work on ongoing improvements of the processes;
Support in the completion of required reports and share program successes and challenges with IOR and the Program Director
Key Working Relationships:
Position Reports to: I-CAN Coordinator, Economic Empowerment Manager
Indirect Reporting: Executive Director, Idaho Office for Refugees
Job Requirements
Relevant degree or equivalent professional and/or lived experience in ORR Matching Grant program and/or early employment services for refugee or immigrant populations;
Lived experience as a refugee or immigrant is preferred
Strong attention to detail and organizational skills;
Experience in collecting, organizing, analyzing and reporting data on program progress/performance;
Proficient with database management, data analysis, and Microsoft Office (Excel and Access);
Strong written and oral communication skills, including the ability to assist with the design and delivery of effective trainings to program participants;
Experience or ability in organizing event logistics such as community meetings;
Demonstrated ability to work effectively as a member of a team ;
Proven ability to form professional productive relationships with outside organizations, including multi-cultural and trauma-informed programs;
Experience and/or willingness to work with diverse cultures and interpreters;
Current work experience with refugee or underserved populations;
Understanding of the challenges facing newly resettled refugees;
Understanding of Trauma-Informed Care and health related case management;
Willingness to work with applicants in diverse settings, including health clinics, in-home visits, and other venues as needed;
Ability to give effective public presentations, build community relations, and mobilize community resources;
Working knowledge of resettlement resources in the private and public sectors;
Valid driver's license and access to a personal, insured vehicle.
Proficient in Microsoft Office applications (Word, Excel, Outlook); ability to use the internet and other digital tools for data entry, research, and problem-solving purposes.
Valid driver's license and access to a personal, insured vehicle.
Working Environment
Must be based in the service delivery area.
A combination of standard office environment, remote work, and 'field' time within the service delivery area to perform the above outlined. May require occasional weekend and/or evening work.
Must have a valid driver's license with legally required insurance. Position will require using own transportation within service delivery area. Mileage reimbursement available.
COVID-19 Vaccination Requirement: In accordance with IRC's duty to provide and maintain a workplace that is free of known hazards and our commitment to safeguard the health of our employees, clients, and communities, IRC requires candidates who are selected for interview to furnish proof of vaccination against COVID-19 in order to be considered for this position.
Commitment to Diversity and Inclusivity: IRC is committed to building a diverse organization and a climate of inclusivity. We strongly encourage applications from candidates who can demonstrate that they can contribute to this goal.
Equal Opportunity Employer: We are an equal opportunity employer and value diversity at our company. We do not discriminate on the basis of race, religion, color, national origin, sex, gender, gender expression, sexual orientation, age, marital status, veteran status, or disability status. We will ensure that individuals with disabilities are provided reasonable accommodation to participate in the job application or interview process, to perform essential job functions, and to receive other benefits and privileges of employment. Please contact us to request accommodation.
---
Closing date: 8 Feb 2023