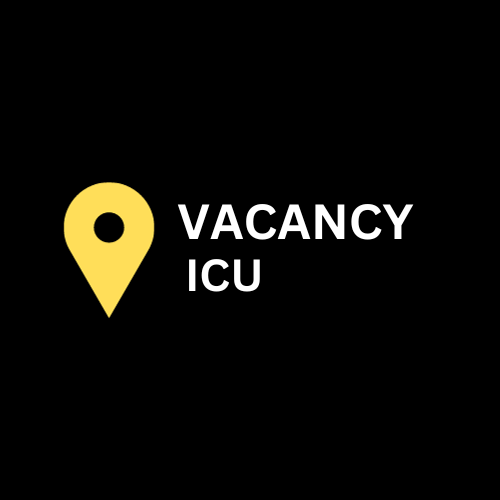 Internal Displacement Monitoring Centre
BACKGROUND
The Internal Displacement Monitoring Centre (IDMC) is the world's definitive source of data and analysis on internal displacement. Since our establishment in 1998 as part of the Norwegian Refugee Council (NRC), we have offered a rigorous, independent and trusted service to the international community. Our work informs policy and operational decisions that improve the lives of the millions of people living in internal displacement, or at risk of becoming displaced in the future.
With a team of almost 40 people in Geneva, we monitor more 252 countries in the world for which we provide verified, consolidated and multi-sourced estimates of the number of people internally displaced or at risk of becoming displaced by conflict, violence, disasters. Our data and evidence are published on our website and via our Global Internal Displacement Database (http://www.internal-displacement.org/database/displacement-data). Our flagship report, the Global Report on Internal Displacement (https://www.internal-displacement.org/global-report/grid2023/), *published every year in May, is the world reference on IDP statistics, featuring trends and thematic analyses, country and regional spotlights, including maps.
IDMC is looking for a passionate "map maker" to help create compelling professional digital design assets in order to improve the accessibility, understanding, and utility of IDMC's data, research, and work.
CONSULTANCY OBJECTIVE
Working under the supervision of the Data Management and Risk Analysis Manager in the Data Management and Risk Analysis HUB, the consultant will undertake the production of maps and complex charts (multi-dimensional) to represent IDMC data in multiple publications.
The consultant will be expected to use IDMC geospatial baseline and operational datasets in accordance with relevant standards and guidance from the management team. The consultant will be responsible for developing high quality content. The consultant should demonstrate adaptability and flexibility upon IDMC requests vis-à-vis of their internal calendar.
CONSULTANCY TIME and IMPLEMENTATION TIMEFRAME
This is a consultancy of approximately Thirty five (35) days over the course of five (7) month from 15th October to 31st May 2024.
The consultant should be available to work almost full-time between the period 28 March – 29 April, with the exception of the Easter holiday weekend, prior to this the workload is expected to be significantly reduced.
This is a home-based consultancy, with regular interaction with teleconferences and face-to-face meetings, at least once a month.
Key Deliverables include:
Prepares, conceptualizes, and produces maps based on IDMC's referential layers and team guidelines.
Prepares, conceptualizes, and produces complex charts based on Excel.
Produces GIS maps for a variety of purposes and users, following IDMC's quality control and sign-off processes.
Ensure the implementation of the visual brand guidelines of IDMC in the maps. (use of fonts, colours)
Revise the draft maps or complex charts according to the comments of IDMC team in 24/48 hours.
Liaise and coordinates with IDMC's Data and Risk Analysis Manager and IDMC's Graphic and Digital Design Coordinator.
Submit the maps in an editable electronic format (Adobe Illustrator) or as requested by IDMC's Data and Risk Analysis Manager and IDMC's Graphic and Digital Design Coordinator in EPS, PNG OR JPEG. All files should be properly structured, Following IDMC's mapping guidelines.
Share the map projects as map packages for the storage and traceability of projects, following IDMC's mapping guidelines (naming convention).
Provide surge capacity for other infographics, if needed.
MANAGEMENT
The consultant will be line-managed by the Information Management Adviser and Data and Risk Analysis Manager within the Data Management and Risk Analysis HUB.
SKILLS and QUALIFICATIONS
Advanced university degree (Masters or equivalent degree), in geography, geomatics, geographic information systems (GIS), environmental science or other related disciplines.
7 to 10 years of experience using ArcGIS or other GIS software, geographic data mapping, in graphic design, data visualisation, geo-spatial tools, data analysis and statistics, with interest and basic knowledge in international development and/or humanitarian assistance.
Strong and solid experience in using geo-spatial mapping tools (ArcGIS, QGIS, ScapeToad, etc.)
Proficient in Adobe Creative Suite InDesign, Illustrator, Photoshop.
Ability to deliver according to agreed deadlines
Excellent communication and writing skills in English, with other languages a strong asset for reading original sources
The consultant must be a registered company or a sole trader.
The consultant must be available immediately and a preference will be given to consultants living in the Greater Geneva area (including bordering France) to attend face to face meetings.
How to apply
Consultants who meet the above requirements are invited to submit an expression of interest by Sunday 8 October 2023, 23:59 CET to Sylvain Ponserre ([email protected]) and include the following as part of their application:
Curriculum Vitae;
Contact information including the consultant's name, email address and phone number(s);
Proposed daily consultancy rate in CHF or EUR, inclusive VAT and all charges;
List of references that can be contacted to verify the quality of services;
A PDF presenting recent maps "portfolio";
Proof of registration as a sole trader/registered company.
Please note: All service providers/consultants working with NRC should maintain high standards on ethical issues, respect and apply basic human and social rights, ensure non-exploitation of child labour, and give fair working conditions to their staff. NRC reserves the right to reject quotations provided by suppliers not meeting these standards. Consultants doing business with NRC will be screened on anti-corruption due diligence before NRC confirms a contract.