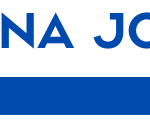 Website International Federation of Red Cross And Red Crescent Societies
Job Purpose
The IFRC Asia Pacific Regional Office is seeking a consultant to lead the Mid-Term Review of the Pakistan Monsoon Flood 2022. Pakistan experienced its worst floods in decades triggered by the unprecedented monsoon rainfall from mid-June until the end of September 2022. Compared to the national 30-year average, the monsoon brought nearly three times more rainfall, affecting over 33 million people and leaving 20.6 million in need of assistance. Despite the slowly receding water levels, the emergency continues in parts of the country.
Pakistan Red Crescent Society (PRCS) with its first responder capacity has been responding to the floods since its onset in July 2022. As an auxiliary to the government, PRCS is also engaged in the government coordination mechanism to ensure PRCS response operation is developed in coordination with the government, complementing and contributing directly to the government's response plan led by the NDMA.
IFRC launched a Disaster Response Emergency Fund (DREF) operation at the end of July 2022, expanding the operation with a second allocation request in August 2022. As the situation continued to aggravate, IFRC launched an IFRC Secretariat Emergency Appeal to expand PRCS response to reach over 320,000 people in 34 flood-hit districts across the country over the period of 16 months. In early October 2022, IFRC revised its Emergency Appeal aiming to reach over 1 million people affected by the floods.
This mid-term review (MTR) will assess the relevance, efficiency and effectiveness of the International Red Cross and Red Crescent Federation-wide response to the Pakistan Monsoon Floods 2022, to inform the continued response as well as future global emergency relief operations.
Job Duties and Responsibilities
The MTR team will consist of 3 people: 1 external evaluator, and 2 internal IFRC or Participating National Societies (PNS) evaluators who were not involved in the response operation. The MTR will be managed according to the IFRC Guide and Procedures. The methodology will adhere to the IFRC Framework for Evaluations, with particular attention to the processes upholding the standards of how evaluations should be planned, managed, conducted, and utilized.
A review management team, consisting of 2 Operation and 2 PMER experts from the IFRC Pakistan Country Delegation and Asia Pacific Regional Office, will manage and oversee the review.
The specific review methodology will be detailed in close consultation between the MTR team and review management team, but will draw upon the following primary methods:
Desktop review of operation background documents, relevant organisational background and history and any relevant sources of secondary data
Field visits/observations to selected sites
Key informant interviews
Focus group discussions
Surveys
Experience
MTR Consultant(s) competencies and qualifications:
Demonstrable experience in leading evaluations of humanitarian programmes responding to major disasters, with specific experience in MTRs
Knowledge of strategic and operational management of humanitarian operations and proven ability to provide strategic recommendations to key stakeholders
Strong analytical skills and ability to clearly synthesize and present findings, draw practical conclusions, make recommendations and prepare well-written reports in a timely manner
Experience in qualitative data collection and data analysis techniques, especially in emergency operations
Knowledge and experience working with the Red Cross Red Crescent Movement
Demonstrated capacity to work both independently and as part of a multi-disciplinary, multi-national team
Excellent English writing and presentation skills in English, with relevant writing samples of similar MTR reports
Regional knowledge of Pakistan
Minimum qualification of a PhD in a relevant field of study, or a master's degree with the equivalent combination of education and relevant work experience
Immediate availability for the period indicated.
The consultant will provide an independent, objective, and critical perspective, and will be the primary author of the MTR report. The consultant should take all reasonable steps to ensure that the piece of work is designed and conducted to respect and protect the rights and welfare of the people involved.
Knowledge, Skills and Languages
Five years of experience or more working in international relief operations and/or monitoring and evaluation.
Master's degree in international relations, social sciences, humanitarian assistance and/or related fields or equivalent experience is preferred.
Familiarity with the Red Cross Red Crescent Movement and its disaster management system.
Experience in carrying out interviews and facilitating focus group discussions.
Sound experience in data consolidation, analysis and presentation. Ability to clearly synthesize and present findings.
Fluent in English. Advantageous to be fluent in Urdu and Sindhi.
How to apply
Interested candidates may apply for this position at : https://www.ifrc.org/jobs/details.html?&nPostingId=9974&nPostingTargetId=115185&id=PZ8FK026203F3VBQB79LO79OB&LG=UK&mask=newtempconfig
Application materials should include:
Curriculum Vitae (CV)
Cover letter summarizing your experience as it pertains to this mid-term review and three professional references
Two-page technical proposal with proposed evaluation methodology
Financial proposal outlining an all-inclusive fee required to undertake this assignment including daily consultancy rate and all costs for data collection and travel
At least one example of a previous evaluation report authored by the applicant
Application material is non-returnable, and we thank you in advance for understanding that only short-listed candidates will be contacted for the next step in the application process.
---
Deadline: 6 Mar 2023