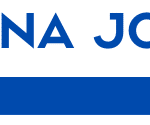 Website Plan International
Disasters and conflicts threaten children's rights and damage the societies they live in. Last year alone, Plan International responded to 81 disasters globally to champion and uphold the rights of children, particularly girls, before, during and after emergencies.
To sustain its engagement with children affected by crises, our Humanitarian team is currently recruiting committed humanitarian experts to deploy 9 months of the year to various emergency contexts. This role is an exciting opportunity to contribute to the growth of our Core Surge team and to support children and their communities around the world in building resilience to increasing disaster risks.
The Opportunity
The deployable Business Development Manager (BDM) is a senior surge capacity resource to be deployed to countries to support emergency response activities and to develop a funding strategy in line with the Emergency Response Plan. The role coordinates all proposal development. The deployable BDM will work with the Business Development team in-country to write proposals that speak to the overall strengths and capabilities of the country response while coordinating and incorporating the inputs from technical advisors, programme units, MERL, finance, HR, Supply Chain Management, partnerships, and security.
The deployable BDM is expected to stay closely informed and updated on current donor strategies and interests in the humanitarian space that are relevant to Plan International. The deployable BDM will liaise closely with the Global Humanitarian Team department and Programme Delivery and Resources (PDR) department, and with the different National Organisations (NOs), in-country donor representatives and other stakeholders (NGO partners) to identify funding opportunities.
The role maintains and develops relations with in-country donors and Plan International National Organisations.
The Requirements
Extensive and proven experience in writing successful donor proposals.
Extensive humanitarian fundraising and networking experience.
Experience in coordinating successful proposals with meaningful participation and inputs from implementing partner organisations.
Experience in establishing and managing consortium bids, with both national and international NGOs.
Demonstrable knowledge of donor funding requirements and policies and their practical application.
Knowledge of key humanitarian principles and programme areas including, child protection in emergencies, education in emergencies, and cash and voucher assistance.
Knowledge of and experience in project cycle management.
Experience of on-the-job knowledge and skills transfer to team members.
Strong planning and organisational skills.
Strong analytical and communication skills.
Strong training development, facilitation and negotiation skills.
Excellent English oral and written communication skills.
Committed to actively upholding Plan International's vision, values and behaviours and policies, including the Say Yes! To Keeping Children Safe Policy.
Proficient computer skills and experience using software applications and grant management systems.
---
Deadline: 5 Mar 2023