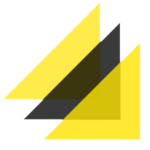 INTERSOS is an independent humanitarian organization that assists the victims of natural disasters, armed conflicts and exclusion. Its activities are based on the principles of solidarity, justice, human dignity, equality of rights and opportunities, respect for diversity and coexistence, paying special attention to the most vulnerable people.
Terms of reference
Job Title: Digital Communications & Fundraising Manager
Code: SR-00-2634
Duty station: HQ – Rome
Starting date: 08/01/23
Contract duration: 1 year (renewable)
Reporting to: Fundraising Coordinator
Supervision of: /
Dependents: Non-family duty station
General context of the project
INTERSOS is a humanitarian organization in the frontline of emergencies, working all over the world to bring independent, impartial and neutral humanitarian aid to people, families, and communities whose lives are threatened by conflict, extreme poverty, natural or manmade disasters. It does so by providing assistance and protection during humanitarian emergencies, according to its operational and resource capacities. Our interventions are based upon the values of solidarity, justice, human dignity, equal rights and opportunities for all people, and respect for diversity and coexistence.
In this context, digital activities play a critical role in raising awareness on humanitarian crises, supporting advocacy objectives and increasing private fundraising with effective marketing strategies.
General purpose of the position
Plan, design and implement the digital strategy to raise awareness and achieve fundraising objectives (acquisition, loyalty, and reactivation) through digital technologies​
Main responsibilities and tasks
• Supervise the digital strategy of the organization, ensuring full integration and optimization of awareness, information, advocacy and fundraising activities.
• Coordinate the informal "Digital&Social Marketing Working Group" with the aim to contribute to the growth of our fundraising activities and, in general, of our Brand Awareness, and to harmonize and facilitate the planning of all activities that we implement on Digital, Social and Web channels ensuring their full integration.
• Coordinate the implementation the institutional website. Supervises the regular update of its contents. Manages its technical maintenance and upgrade.
• Designs and manages all digital fundraising campaigns, monitoring the results and reporting on activities and outcomes
• Supervise the designing and the dissemination of massages, contents and outlets of digital fundraising and awareness campaigns in coordination with the Communications Team and the Social Media Manager.
• Advises on the best strategies for digital advertising and sponsorships on social media
• Advises and supports the management of the digital strategies in support of Corporate, Foundation, Community Fundraising and Solidarity Gifts programmes
• Manages the direct implementation of the annual digital communication plan via DEM and newsletter
• Regularly monitors new trends on digital technologies, identifying and proposing the most interesting tools to test and/or adopt
Required profile and experience
Education
Bachelor / Master Degree (Laurea specialistica o vecchio ordinamento)​
Professional Experience
• Previous experience in digital fundraising with the no-profit sector
• At least 3 years of work experience in digital marketing
Professional Requirements
• In-depth knowledge of Social Media Marketing (Facebook, Instagram, Youtube and Linkedin), Google Analytics, Google Ads, DEM, SEO / SEM and marketing automation platforms
• Proficient use of the Office Suite Programmes, particularly Excel
• CRM
• Website backend management, particularly through WordPress
• SEO
• HTML (preferential)
Languages
Fluent Italian and English​
Personal Requirements
• Strong motivation and adherence to the humanitarian principles and the mission of INTERSOS
• Flexibility in working hours, week end / holidays when required by the situation/context
• Strong attitude for teamwork and collaboration within a complex organization.
• Excellent interpersonal skills in managing relationships with external consultants and suppliers
• Excellent analytical and monitoring skills
• Ability to adapt to unexpected events
• Project-driven and goal-oriented
How to apply
Interested candidates are invited to apply following the link below: https://www.intersos.org/posizioni-aperte/italia/#intersosorg-vacancies-italy/vacancy-details/62c56681d6d89b001e3a771f
Please note that our application process is made of 3 quick steps: register (including your name, email, password, citizenship and Skype address), sign-up and apply by attaching your CV and motivation letter in PDF format.
Please also mention the name, position and contact details of at least two references, including the line manager during your last job. Family members are to be excluded.
Only short-listed candidates will be contacted for the first interview.
---
Closing date: 5 Jan 2023