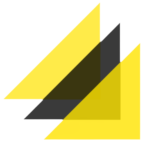 International NGO Safety Organisation
Organisation Background
An international NGO dedicated to humanitarian safety, the International NGO Safety Organisation (INSO) provides information, analysis, coordination, training, and other support services to aid agencies working in insecure and fragile contexts.
Working with more than 1,000 local and international NGOs across 16 conflict affected countries, our projects support the safety of aid workers and help protect the vital relief they deliver to vulnerable communities.
INSO is headquartered in The Hague, Netherlands- the international city of peace and justice.
Job Summary
We are now seeking a qualified and experienced designer to join our headquarters training team as the Digital Learning Designer. You will support the safety of the humanitarian community by using your knowledge and skills to support the implementation of INSO's Digital Learning projects at the global level.
As part of our mandate, INSO designs and delivers high quality trainings to its humanitarian partners to enhance humanitarian access and safety. You will co-design, test and roll-out INSO digital learning activities including an online problem-solving game and an open online course (MOOC). You will liaise with INSO's Technology & Innovation team and be a member of the Global Training team.
Key responsibilities
Development of online learning activities
Cooperate with INSO field and global teams and technical referents to co-design digital courses.
Work closely with the Technology & Innovation team (programming and web-design).
Propose and co-design online and blended learning solutions, based on needs and teams' challenges.
Support the development of a mobile studio for hybrid training, podcasts, webinars.
Learning Management System
Lead the deployment, good use and development of INSO LMS (Moodle).
Leverage industry knowledge, learner preferences, and adult learning theory to improve services for INSO partners.
Propose and implement solutions/ projects to improve the digital learning architecture.
Contribution to Global Training Team
Support every initiative of new course design.
Co-lead thematic working groups inside the training team (HQ and field) according to personal interest and competencies.
Mandatory Requirements
Formal skills and significant experience in learning engineering: minimum 3 years' experience in digital curriculum design
Proven ability to create online learning experiences
Skills in graphic design, video editing, and audio editing
Experience in serious gaming/ gamification approaches
Proficient with: Moodle, SCORM, H5P, Storyline, or similar eLearning authoring tools
Experience in working in team with Programming and Web design teams.
Fluency in English is required, French would be an asset.
Strong commitment to the relevance of INSO's mandate and humanitarian principles.
Advanced interpersonal skills and ability to work in a multicultural environment.
Strong organizational and project management skills.
INSO's Safeguarding Policy
INSO is fully committed to safe recruitment, selection and vetting of all potential new staff, trustees and volunteers and we will ensure rigorous compliance with our Code of Conduct and Safeguarding policy throughout the recruitment process.
Terms & Conditions:
Fixed-term (renewable) full-time contract based in The Hague, Netherlands, €5,250 per month gross salary, 8% vacation pay (vakantiegeld), 2.5 days annual leave per month. This position is eligible for Highly Skilled Migrant visa sponsorship and a relocation allowance.
How to apply
Please send the following to [email protected] and reference 'DL Designer' in the subject line of your email:
* An up-to-date resume.
* A cover letter explaining how you meet the requirements for the role and your motivation to apply.
Please do not send other documents. Only short-listed candidates will be contacted.
---
Closing date: 19-Dec-22