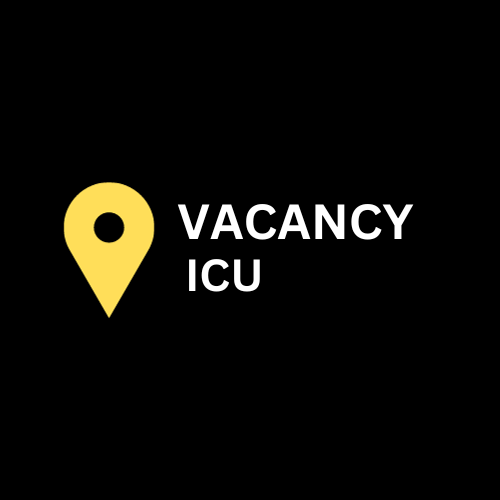 About Mercy Corps
Mercy Corps is a leading global organization powered by the belief that a better world is possible. In disaster, in hardship, in more than 40 countries around the world, we partner to put bold solutions into action — helping people triumph over adversity and build stronger communities from within. Now, and for the future.
Program / Department Summary
Mercy Corps' Ukraine crisis response seeks to meet the humanitarian needs of vulnerable Ukrainians and other conflict-affected people where they are: displaced inside Ukraine, refugees in Poland, Romania and Moldova, or trapped behind frontlines. We aim to reach 500,000 vulnerable people with multi-purpose cash assistance, in-kind humanitarian support, and protection services across four countries. Almost all of our impact will be delivered in partnership: with Ukrainian, Polish, Romanian and Moldovan civil society organizations through a granting program that matches humanitarian action with capacity strengthening, and with peer international NGOs through a consortium in Ukraine.
General Position Summary
The Director of Finance & Compliance Ukraine Response is responsible for all financial operations for the response set-up. They are part of Mercy Corps' Finance Department, and as such are responsible for all aspects of financial management of the country programs, working collaboratively to ensure compliance with Mercy Corps internal policies and procedures as well as donor regulations. They work under the direction of the Response Director and are responsible for all financial functions in the Ukraine Response, including accounting, payments and banking, payroll, budgeting, financial reporting and grant financial management and compliance. The Director of Finance & Compliance, in support of the Program Department, provides timely reports and assistance to the Response Director and the Program team to ensure that financial resources are used efficiently and effectively.
Essential Job Responsibilities
Strategy & Vision
Set direction by prioritizing and organizing actions & resources to achieve objectives and contribute to response wide strategy development across multiple countries within the region.
Recognize opportunities for innovative action and create an environment of empowerment.
Operations – Financial
Initiate and see through the establishment of internal controls and local finance policies & procedures (e.g. approval authority matrix, segregation of duties matrix, cash handling and banking/payment procedures, cost allocation special circumstances, etc).
Assess current and anticipated finance needs and appropriate structure as the Ukraine Response evolves.
Ensure effective, transparent use of financial resources in compliance with Mercy Corps and donor policies and procedures.
Assess banking environment and currency options; share recommendations; participate in bank selection and account setup.
Maintain banking relations and plan and monitor country cash flow requirements to ensure the smooth implementation of Mercy Corps programs.
Maintain appropriate local insurance coverage in coordination with the Admin. Department, to protect Mercy Corps.
Provide monthly standard accounting submissions to Mercy Corps Headquarters, including general ledger files, account reconciliations, expenditures by cost center/project, required subgrantee reporting, as well as other financial information in a timely and accurate manner.
Maintain schedules to record and track budget vs cash vs commitments in real-time for the early stages of this response,
Provide ad hoc management reports to the Response Director and Program Managers, including expenditures by cost center/project, subgrantee reporting and other financial information, in a timely and accurate manner.
Develop master budgets with the Response Director, and develop and implement grant budgeting and forecasting systems with Program Managers.
Oversee/perform financial review of Program Team members' expense reports (travel expense reports and operational expense reports), payment requests, purchase requests, contracts.
Lead/oversee the development of the national team payroll plan and accounting template.
Ensure compliance with national and local tax and labor laws.
Lead the process of establishing a country ledger in Mercy Corps' Navigator finance software system in coordination with HQ finance.
Lead role in interaction with international and local sub-recipients from finance perspective (i.e. sub-award pre-award assessments, program budgeting, funds transfers, financial reporting, reconciliation, and financial monitoring).
Lead field role in developing proposal budgets in coordination with field and HQ teams.
Program Management
Fulfill Mercy Corps' Program Management Minimum Standards based on the organization-wide guide.
Ensure all interventions adhere to Mercy Corps' Code of Conduct; Gender, Diversity and Inclusion guiding documents; Core Humanitarian Principles and Do No Harm
Team Management
Participate in and/or lead recruitment and hiring of finance department team members depending on position level (potentially ranging from finance assistant to senior finance officer level).
Ensure team members improve performance & reach objectives
Promote accountability, communicate expectations and provide constructive feedback informally and formally via regular one on ones and performance reviews.
Create and sustain a work environment of mutual respect where team members strive to achieve excellence, and cultivate resilience and well-being under challenging situations.
Influence & Representation
Interface with donor representatives to convey information about programs as appropriate.
Communicate with our partners to verify their systems and that they understand and follow all appropriate procedures and archiving.
Participate in sharing best practices with NGOs and governmental agencies.
Consistently demonstrate flexibility, resilience and ability to maintain positive relationships and composure, even under difficult circumstances.
Maintain high ethical standards and treat people with respect and dignity.
Demonstrate an awareness of their own strengths and development needs.
Security
Ensure compliance with security procedures and policies
Contribute to creating a secure environment for team members.
Supervisory Responsibility
Finance Manager – Accounting, Finance Manager Subawards & Compliance
Accountability
Reports Directly To: Response Director with indirect line into International Finance Team
Works Directly With: Field Security Manager/HQ Regional Finance Officer/Members of Ops team, Emergency program managers/ TSU team members/Human Resources Manager/MEL role/Procurement and Logistic Responder/Program Development, Reporting and Communication Officer/AiE Focal Point/CTP Advisor/Food Security and Livelihood Program Manager/WASH Program Manager/others
Knowledge and Experience
At least 5+ years of progressive financial management experience, including supervisory experience (required).
4 years experience in grant financial management (budgeting, monitoring, compliance, etc.) required;
3 years international experience required, (preferred in the humanitarian sector)
Previous deployment in emergencies contexts in multiple countries is preferred
Previous experience in insecure or evolving environments
A BA/S or equivalent in accounting or finance required; advanced degree preferred.
Excellent oral and written English skills required; proficiency in Russian is is a plus
Proficiency with MS Office software required (Outlook, Word, Excel, PowerPoint).
Mercy Corps' Core Humanitarian Competencies (as defined in the Humanitarian Capacity Framework) preferred.
Technical competencies:
More than 50% of Mercy Corps responses are cash/voucher-based programming so it is recommended for any responder deploying in a context where CTP is anticipated to possess the following competencies:
Understands theoretical and applied knowledge about CTP
Is able to work with Program Managers and operations teams to:

budget for CTP (sufficient staffing, payment mechanism fees)
develop CTP SOPs to ensure internal controls
work effectively with Financial Service Providers for cash payments
ensure compliance procedures are in place to track and manage cash payments

Understands compliance requirements around quality control of goods.
Functional competencies
Possesses knowledge about financial management
Possesses knowledge about budget management
Understands donor regulations and compliance
Understands accounting concepts
Can recognize fraud and corruption, and knows how to report it
Has ledger and budget knowledge in the field (not required in every project)
Understands, monitors, and realigns program budgets
Required for responses in countries where Mercy Corps is not present:
Is able to apply Mercy Corps' ways of working in a variety of emergency contexts and in different countries (including where Mercy Corps' normative field structures don't exist)
Can analyze and implement cash movements and controls in challenging contexts (e.g. where Mercy Corps doesn't have a bank account)
Is able to review alternative hiring mechanisms where (against norms) operational advances are likely to be required
Leadership competencies
Recognizes opportunities for innovative action and create an environment where alternative viewpoints are welcomed
Drives impact by building high performing teams
Broadens influence by role-modeling and leveraging networks
Ensures necessary compliance standards are maintained amidst the challenges of the emergency context
Success Factors
The successful candidate will have an ability to interact effectively across international and national program and finance teams successfully, both in a managerial as well as training capacity. S/he will be able to support programmatic objectives with timely and meaningful financial information, and meet deadlines and process information in support of changing program activities. An impeccable professional standard of finance and procurement ethics and the willingness and ability to enforce compliance with Mercy Corps and donor policies and procedures is essential. The successful candidate must be willing to travel regularly to Mercy Corps field offices and project sites. The most successful Mercy Corps staff members have a strong commitment to teamwork and accountability, thrive in evolving and changing environments and make effective written and verbal communication a priority in all situations.
Living Conditions / Environmental Conditions
The position is based in Ukraine and is eligible for Hardship and R&R benefits. Accommodations are in group housing and access to services – medical, electricity, water, etc is in place but may change depending on the situation. This position requires travel to surrounding countries, as security permits. Given the emergency context, this position requires exceptional work schedules, including evenings and weekends.
Ongoing Learning
In support of our belief that learning organizations are more effective, efficient and relevant to the communities we serve, we empower all team members to dedicate 5% of their time to learning activities that further their personal and/or professional growth and development
Diversity, Equity & Inclusion
Achieving our mission begins with how we build our team and work together. Through our commitment to enriching our organization with people of different origins, beliefs, backgrounds, and ways of thinking, we are better able to leverage the collective power of our teams and solve the world's most complex challenges. We strive for a culture of trust and respect, where everyone contributes their perspectives and authentic selves, reaches their potential as individuals and teams, and collaborates to do the best work of their lives.
We recognize that diversity and inclusion is a journey, and we are committed to learning, listening and evolving to become more diverse, equitable and inclusive than we are today.
Equal Employment Opportunity
Mercy Corps is an equal opportunity employer that does not tolerate discrimination on any basis. We actively seek out diverse backgrounds, perspectives, and skills so that we can be collectively stronger and have sustained global impact.
We are committed to providing an environment of respect and psychological safety where equal employment opportunities are available to all. We do not engage in or tolerate discrimination on the basis of race, color, gender identity, gender expression, religion, age, sexual orientation, national or ethnic origin, disability (including HIV/AIDS status), marital status, military veteran status or any other protected group in the locations where we work.
Safeguarding & Ethics
Mercy Corps is committed to ensuring that all individuals we come into contact with through our work, whether team members, community members, program participants or others, are treated with respect and dignity. We are committed to the core principles regarding prevention of sexual exploitation and abuse laid out by the UN Secretary General and IASC and have signed on to theInteragency Misconduct Disclosure Scheme. We will not tolerate child abuse, sexual exploitation, abuse, or harassment by or of our team members. As part of our commitment to a safe and inclusive work environment, team members are expected to conduct themselves in a professional manner, respect local laws and customs, and to adhere to Mercy Corps Code of Conduct Policies and values at all times. Team members are required to complete mandatory Code of Conduct elearning courses upon hire and on an annual basis.