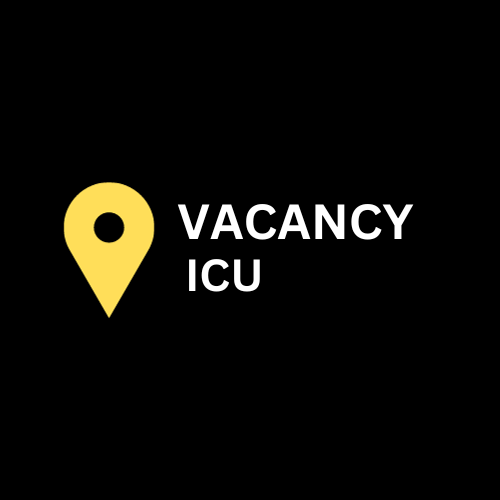 KEY INFORMATION
Job Title: Economist
Position/ Contract Type: Long Term Consultancy
Duration of Initial Contract: 12 months, starting in April 2023 (up to a total of 140 days)
Position Location: Iraq
Language Required: Arabic and English
Application Deadline: 21 March 2023
1. SUMMARY OF THE PROJECT
Launched in December 2021 and implemented by Cowater International, the Middle East Support Services Project (ME-FSSP) will primarily support the development and humanitarian objectives of Canada's Middle East Strategy by providing administrative, financial, procurement, and logistical services in Jordan, Iraq, Lebanon and the region.
The Middle East Field Support Services (ME-FSS) will also support the regional development programming for the Government of Canada through the provision of technical Consultants in gender equality, governance and human rights, environment and climate action, and food security.
2. BACKGROUND
The aim of Canada's bilateral development program in Iraq is to manage Canada's resources effectively and accountably to achieve meaningful, sustainable results in line with Iraq's poverty reduction plans and priorities. In order to deliver its programs and projects in Iraq, the Embassy of Canada uses the Field Support Services (FSS) to provide expert technical services in a variety of sectors and sub-sectors.
Although Iraq's economy has been buoyed by high-oil revenues, underlying structural weaknesses and vulnerabilities present a long-term threat to the country's economic stability and prosperity. Under its Feminist International Assistance Policy, Canada is supporting sustainable and inclusive economic growth in Iraq under the Growth that Works for Everyone Action Area. This includes enhancing women's economic participation and empowerment, strengthening market-oriented technical and vocational education and training, as well as supporting macro-level economic reforms. Canada is also actively engaged in multilateral platforms that seek to support the economic reform and private sector development and diversification in Iraq; this includes the Iraq Economic Contact Group (IECG), which consists of G7 countries, the EU, World Bank and the IMF, and which functions as an advisory group supporting Iraq on its path toward economic prosperity.
3. OBJECTIVE
The Economist will provide recommendations and advice to Canada's bilateral development program to identify gaps and opportunities, design effective and resource-efficient programming, ensure policy coherence with the Government of Canada and Global Affairs Canada (GAC) policy objectives, and integrate evidence and expertise of the local context to improve current and programming.
4. DESCRIPTION OF SERVICES AND DELIVERABLES
Activities of the Economist will include, but are not limited to, the following:
Ø Technical analysis and support related to the analysis of Government of Iraq economic policies and priorities, as well as other major economic reports from key institutions, including International Finance Institutions (IFIs) and organizations
Ø Technical support to review and assess project documents (proposals, narrative reports) related to Canada's international assistance related to inclusive economic growth portfolio
Ø As needed/requested, economic analysis of local context trends/shifts (including exchange rate fluctuations, drivers of growth, budget analysis, private sector development and diversification trends, impact of economic trends on displacement and insecurity/conflict, economic impacts of climate change, including the economic impact of increased dust storms)
Ø Donor mapping and analysis of international supports/programs that support economic growth in Iraq, possible cooperation with other donors
Ø Help identify effective entry points for Canadian engagement, including by working with other sector specialists to identify cross-sectoral issues (i.e. with regard to gender equality and climate change)
Ø Attend donor and technical group discussions related to economic growth interventions as a resource person, contributing to knowledge-building/sharing and policy dialogue.
Ø Provide technical assistance to incoming missions from Canada, if required. Prepare written and oral briefings and accompany visiting GAC staff, Canadian Government officials and consultants on field trips and meetings. Feed into meetings notes and speeches; prepare field visit reports and make recommendations about any needed corrective measures.
5. ROLES AND RESPONSIBILITIES
The Consultant:
The Consultant is responsible to deliver the services described in section 4 of this TOR according to the agreed timelines, expected results, and deliverables outlined in the Task Tracking Table, and any additional services as requested by the Technical Authority. The Consultant must work in close collaboration with the GAC's field staff in Iraq and GAC HQ's programming teams and assigned HQ Consultants, and whenever necessary with other consultants.
The Technical Authority (TA) within GAC:
· The provision of service requisitions to the Consultant, including the approval of the Consultant's assigned work and deliverables.
· Reporting to GAC on the completion of services and deliverables against the approved tasking as set out in the online Tracking Table/ Service Requisition forms. A detailed reporting schedule will be agreed upon.
ME-FSSP team:
· Managing the competitive process of identifying and hiring the Consultant, including signing the contract.
· Communicating/disseminating key documents related to GAC policies, programming approaches and processes, regulatory or reporting requirements.
· Delivering initial and periodic information sessions and 'updates' on GAC's policies, programming approaches processes and, regulatory or other reporting requirements.
· Review and approve payments based on the invoices and timesheets submitted by the Consultant.
6. REPORTING/ DELIVERABLES
The Consultant reports directly to ME-FSSP (Project Manager) who has full responsibility for the administration of the contract, including the approval of timesheets and invoices. Technical assignments, Service Requisitions and deliverables, evaluation of the quality of services and deliverables, etc. are approved by GAC's TA. Deliverables include, but are not limited to:
· Financial reporting which consists of a detailed monthly invoice, covering the Consultant's fees for the services rendered during the previous month(s) indicating the date, the day and the number of hours worked for each day as well as any necessary and reasonable expenses incurred during the previous month(s), including all original receipts in support of the expenses claimed.
· Research, analytical or status narrative reports, as requested by GAC.
7. LOCATION, TIMELINES AND ESTIMATED LEVEL OF EFFORTS
This contract will be valid until March 31st, 2024, with a 6-month probationary period. The Consultant should be located in Iraq and ready to travel inside Iraq to support GAC's development and, to a lesser extent, humanitarian assistance programs' planning and monitoring activities and to meet with partners. The ME-FSSP PM must approve all travel prior to the travel.
Payment and payment schedule will be based on a fixed-time rate contract. The level of effort is estimated at up to 140 days depending on the needs and activities of the program.
8. ADMINISTRATIVE ARRANGEMENTS
· The Consultant will report to the Cowater/ FSSP PM in Amman.
· The contract will be signed between Cowater International/ME-FSSP and the selected candidate.
· Work will be performed out of the Consultant's own office and the Consultant will be responsible for providing all required overhead, including maintaining internet access and an email account.
· The Consultant will be expected to use their own workspace, equipment and materials (office space is not provided).
· The Consultant will be paid according to the agreed-upon daily rate based on the level of effort reflected in the monthly financial report and requisition forms. Activities and services rendered should be in line with the tasks agreed and approved by the TA.
9. TECHNICAL CONSULTANT PROFILE
Competencies
· University degree in Economics, public policy, development or related fields.
· Knowledge of Global Affairs Canada's results-based management policy and tools and aid effectiveness principles, including gender equality and thematic priorities.
· In-depth knowledge of Iraq's local economic context.
Experience
· Minimum 5 years of demonstrated professional experience in advanced economic analysis focusing on economic and developmental issues.
· Minimum of three (3) years of experience with an international NGO or a bilateral/multilateral development institution, with project management or technical Consultant services within an agricultural development project.
Abilities
· Excellent oral and written communication skills in English and Arabic; French is an asset;
· Proven analytical capacity;
· Proven ability to synthesize information based on various sources of information and present written recommendations;
· Capacity to work independently and under tight deadlines;
· Past working experience with Global Affairs Canada or with GAC-funded projects is an asset.
Language
Fluency (Advanced Professional Proficiency) in oral, reading and writing in English and Arabic languages. French is an asset.
How to apply
For your application to be considered, please send all requested documents to [email protected], with "Iraq Economist" in the subject line latest by 21 March 2023.
Candidates are encouraged to apply as soon as possible by sending the following documents:
Ø A CV indicating all experience from similar projects, as well as the contact details (email and telephone number) with at least three (3) professional references.
Ø A brief statement as to why you consider yourself the most suitable for the assignment.
Ø A Financial Proposal specifying an all-inclusive daily rate in USD.
Due to the large number of applications we receive, we are able to inform only the successful candidate(s) about the outcome or status of the selection process. Qualified women and people with disabilities are encouraged to apply.
Kindly note that received CVs might be added to the ME-FSSP database for experts for potential future assignments.
ABOUT US
With more than 35 years' experience, Cowater International is one of Canada's global leaders in management consulting services specializing in international development and has managed the implementation of over 800 projects in more than 80 countries around the globe. We work with governments, partner organizations, communities and civil society to design and implement sustainable solutions that generate lasting social, financial, and environmental impacts. Our adaptive approach to management has led to our award-winning work and recognition as one of Canada's Best Managed Companies in 2017 and 2018. Headquartered in Ottawa, Canada, Cowater International also has corporate offices in Montreal, Quebec, Paris, France, Pretoria, South Africa, and London, United Kingdom, Nairobi, Kenya in addition to project offices in a wide variety of other locations across Sub-Saharan Africa and Asia.
We thank you for your interest in building a better tomorrow with Cowater International.
---
Deadline: 21 Mar 2023