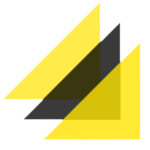 International Committee of the Red Cross
FINANCE & ADMINISTRATION MANAGER
XUDUR
About the Job
Finance & Administration Manager is accountable for the integrity of financial and analytical accounting and for reporting at the sub-structure level. S/he oversees all financial resources and administrative activities, such as management of premises and staff travel and is also in charge of Logistics file within the substructure.
This is a national/resident position based in Xudur, Somalia.
Duties and Responsibilities
In-charge of the accounts within the sub-structure; collects accounting documents from the field and ensures appropriate bookkeeping for the sub-structure
Ensures that all payments have all the necessary supporting documents, and the cash count is done on daily basis
Contributes to the preparation of the annual budget, monthly forecast and risk reporting, cost-control, and analysis of budget deviations
Oversees day-to-day financial management and maintenance of offices and residential premises; maintains an appropriate security set-up, including safe accommodation for all staff
Responsible for proper management of the premises within the area of responsibility and ensures that all the passive security measures put in place and are functional
Supports in all travel arrangements at the sub-structure level
Coordinates Logistics activities within the sub-structure, ensures proper storage of all goods and maintains the bin cards
Supports the Logistics team in Nairobi in transport management, cargo handling and storage, tax exemption and import and export procedures
Ensures that vehicles are ready to be driven at any time; all documentation, equipment and tools inspected before departure and as per the ICRC guidelines
Supports the Human Resources function in organizing for interviews and written tests, appraisal process and absence management
In close collaboration with the Human Resources department ensures compliance to statutory reporting and remittance requirements
Supervises, coaches and evaluates performance for Housekeepers, Cooks and Technical workers at the sub structure level
Adheres to the monthly reporting timelines
Minimum qualifications and required competencies
Bachelor's Degree in Business Administration, Business Management or equivalent qualification in a related field of study
3 years' experience in Finance and Administration at a similar level
Detail-oriented, highly organized and practices strict adherence to timelines
Excellent analytical, team management skills and a problem-solving attitude
Excellent interpersonal and communication skills
Excellent command of English and Somali language
Computer proficiency especially in MS Office suite
Good knowledge of the social, economic and political affairs of the assigned region
Possessing a strong degree of honesty and integrity, and a solid sense of ethics including the ability to appropriately handle confidential information
We Offer
A challenging job opportunity within a dynamic work environment in an international humanitarian organization
Training and development opportunities
A competitive salary with benefits, based on the ICRC Compensation and Benefits framework
How to apply
Apply by sending your cover letter and CV addressed to the Human Resources Manager, ICRC Somalia Delegation, on the email address [email protected]. Your cover letter must indicate your current salary and your expected salary range. The closing date is 23rd December 2022. Clearly indicate the position title Finance & Administration Manager Xudur in the subject line of your email message. Female candidates are encouraged to apply.
Additionally, click on this link to fill job application form – Finance & Administration Manager Xudur
NOTE THAT ONLY EMAILED APPLICATIONS WILL BE CONSIDERED.
Please note that only short-listed candidates will be contacted and canvassing will lead to automatic disqualification. Any enquiries about the position should be addressed to [email protected].**
Click on the link for information on data protection: Personal data protection information
The ICRC values diversity and is committed to creating an inclusive working environment.
---
Closing date: 23 Dec 2022