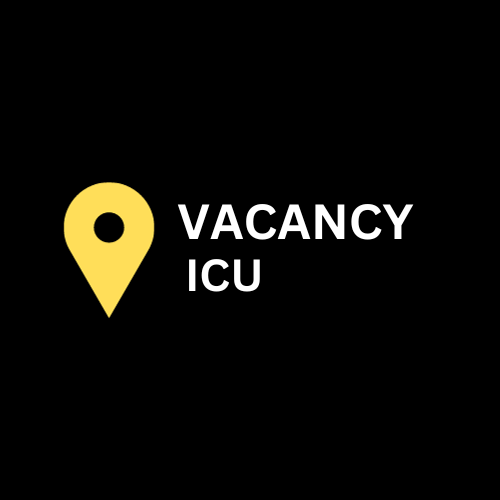 Medical Teams International
The Financial and Business Advisor, contributes to the calling of Medical Teams International by providing financial and business analytics support to drive planning and help make informed business decisions. This senior level role is expected to compile and aggregate data, create metrics related to financial health, liquidity, departmental efficiency, cost recovery, staff utilization, accounting ratios, maintain internal forecast, pipeline, indirect cost models, and coordinate the annual budgeting process. This position will report to the Vice President & Chief Financial Officer and will perform analytical and financial checks on the different project financial results and data procedures and processes. This role will be the super user of the finance ERP system and provide user training and implementation support.
Medical Teams International Calling:
Daring to love like Jesus, we boldly break barriers to health and restore wholeness in a hurting world.
ESSENTIAL DUTIES AND RESPONSIBILITIES
Reporting and Analysis
Manage the financial planning and analysis (FP&A) process for the finance department. This includes financial reporting, creating various financial metrics and dashboards, and scenario and predictive modeling.
Lead indirect cost rate calculations and create cost recovery models for different business units.
Develop metrics pertaining to departmental efficiencies, cost recovery, labor optimization, revenue, etc.
Create presentations that provide insightful analysis, identify required action items, and effectively frame decisions to be made.
Identify and research discrepancies and variances to forecast, budget, and prior-year expenses, and proactively identifying opportunities for improvement.
Budget
Oversee and coordinates data collection and input feeding into the annual global budget process.
Create guidance/templates for budget holders, budget models for decision making, prior year analysis, current year projections plus providing budget system support and training
Reconcile budget revisions and manage budgets in the ERP system. Input the finance department budget into the ERP system
ERP and Financial Systems Support
Identify opportunities and design solutions for financial process improvements leveraging the ERP platform and other modules.
Design, customize, and create critical business reports and refer to the ERP support team as necessary.
Develop, evaluate, implement, and document proposed solutions in consultation with the ERP Manager and the business.
Develop training material and facilitate knowledge sharing and training on the use of digital tools
Act as a Finance team super-user and a champion of the ERP system. This includes addressing complex matters, implement and communicate changes and coach teammates on how to fully employ technology.
General Support
Support the Finance department as needed
Participate in and support strategic projects
Utilize volunteers when appropriate.
Additional duties as assigned.
Support safeguarding of program participants and employees through promoting an environment of awareness and upholding the code of conduct provisions of Medical Teams Protection from Sexual Exploitation & Abuse, Child & Vulnerable Adult protection, and harassment-free workplace policies.
EDUCATION, LICENSES, & CERTIFICATIONS
Required:
Bachelors degree finance, accounting, business, economics, or closely related field.
Valid passport.
Valid driver license.
Preferred:
Masters degree and/or finance/accounting related certification
EXPERIENCE
Required:
6-8 years of relevant experience in an NGO context
Working knowledge of ERP systems
4 years of financial planning, analysis, and non-profit budgeting experience
4 years of indirect cost rate (NICRA) modeling and reporting.
Experience building business, operational and/or financial reports
Hight proficiency in data sorting and financial modeling from multiple data sources
Preferred:
6-8 years prior experience in public accounting, audit, data analytics, business operations or relevant field.
KNOWLEDGE, SKILLS & ABILITIES
Commitment to Medical Teams International Calling statement and Values.
High proficiency with spreadsheets, data manipulation, and visualization tools.
Strong, demonstrated analytical skills.
Understanding of US-GAAP
Understanding of financial statements and corporate finance reports
Demonstrate ability to learn new technologies quickly and navigate a complex business environment.
Ability to utilize Medical Teams digital tools and support skills transfer of colleagues who participate or collaborate in the associated business processes.
Ability to handle efficiently and effectively multiple and shifting priorities while meeting deadlines.
Ability to provide excellent service, including being able to address complex matters, implement and communicate changes and coach teammates on how to fully employ technology.
Ability to operate well in a fast-paced work environment.
Superior communicator. Able to communicate professionally and effectively at all levels within the organization, as well as externally, both in writing and verbally.
Advanced skills ERP and expense management systems, and Microsoft Office applications.
Ability to work collaboratively with others
PHYSICAL REQUIREMENTS & WORKING CONDITIONS
Physical Requirements:
The physical demands described here are representative of those that must be met by an employee to successfully perform the essential functions of this job. Reasonable accommodations may be made to enable individuals with disabilities to perform the essential functions.
Frequent use of a personal computer, database and digital platforms, and other office productivity machinery, such as a copy machine and computer printer.
Frequently uses hands, fingers, and arms to reach, handle, touch or feel equipment, medical instruments, materials, computer.
Frequent communication and exchange of information among colleagues and persons of concern which requires the ability to speak, hear, convey and express oneself.
Frequent close vision and the ability to adjust focus.
Occasionally ascends/descends stairs, steps, or ladder
Occasionally move about inside an office to access file cabinets, office machinery, meet with colleagues, etc.
The employee must occasionally lift and/or move up to 30 pounds.
Seldom to occasionally positions self to stoop, kneel, crouch, or crawl.
If in travel status, occasional to frequent traversing over rough or steep terrain in either a motor vehicle or on foot.
Work Environment:
The work environment characteristics described here are representative of those an employee encounters while performing the essential functions of this job. Reasonable accommodations may be made to enable individuals with disabilities to perform the essential functions.
The noise level in the work environment is usually moderately quiet.
The employee may be required to travel to remote areas of the world where there are potential health hazards and risks, limited hygiene facilities, extreme weather, and very basic living conditions.
How to apply
Click HERE to apply on our website!
If the link above doesn't load, please see all our current openings at medicalteams.org/career/