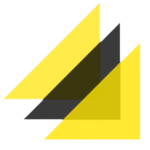 NB! Russian or Ukrainian skills are mandatory for this position! Candidates who do not have necessary language skills will not be considered.
Background and general scope
The ERC's Finance Officer, based in Kyiv, Ukraine, is responsible for carrying out all accounting related tasks in Ukraine. The post-holder will ensure that the accounting of the ERC Ukraine office is in compliance with Ukrainian legislation and HQ rules and perform their tasks in a timely manner according to all due dates.
Tasks and responsibilities
Process purchase and sales documents in the accounting system in a timely manner.
Process other payment requests as per internal and legal requirements.
Prepare payments in online banking and processing bank statements in the accounting system.
Carry out salary calculations and prepare payments.
Carry out fixed assets accounting.
File and submit all tax declarations, prepare payments.
Compile financial reports as per management's and other team's needs and based on accounting data and budgets.
Collect input data project partners and colleagues and perform checks on the data.
Fill and submit different reporting forms, track project due dates and budgets.
Check and correct accounting data based on project reports.
Support the relevant programme and technical teams during the grant proposal process with inputs regarding financial and budgetary needs.
Compile consolidated or special reports based on projects.
Compile annual reports and other accounting documentation as per legal requirements.
Manage projects' and the annual auditing processes.
Act as an administrator of the accounting system and ensure its full functionality.
Maintain and implement financial policies, procedures, standards and guidelines for in-country operations in line with HQ standards.
Answer staff members' specific or general questions regarding salary, compensations or other issues regarding accounting.
Update internal documentation and notify staff when internal, local or general accounting rules are changing.
Other running and ad-hoc accounting tasks.
Key competencies
Minimum of Bachelor's Degree in Accounting, Financial management or related field.
Minimum 3 years professional work experience with accounting and bookkeeping procedures and standards.
Previous experience in non-profit agency/grant-funded environment.
Proficiency in spoken and written English and Ukrainian or Russian.
Solid organizational skills: detail-oriented, ability to multi-task, set priorities, meet deadlines and plan own work.
Solid computer skills, including high proficiency in MS Excel and finance related software.
Strong interpersonal and communication skills and the ability to work effectively in a multicultural environment.
How to apply
To apply, please send your CV and cover letter by 9 January 2022 with the keyword "Finance Officer" to [email protected]. Please also mention your salary expectation in the cover letter.
Please address any additional questions or inquiries to Eero Janson, Director of the Estonian Refugee Council ([email protected], +372 517 4334).
---
Closing date: 9-Jan-23