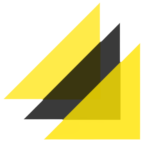 BACKGROUND AND PURPOSE OF THE CONSULTANCY
The Global and Tactical Campaigns Team lead on the strategy development and operationalisation for Amnesty International's (AI) Global Flagship campaign and Tactical campaigns, ensuring maximum impact in developing and implementing movement-wide campaigns.
In July 2022, Amnesty International launched its new Flagship global campaign Protect the Protest. The campaign focuses on the Right to Protest and People's Movements and is set to run for a minimum of four years, offering a fresh lens on what the right to protest means for the world now, how we can protect, defend and expand the space for protest, and how we can all support movements more creatively and effectively.
The Global and Tactical Campaigns Team is looking for a consultant to support them in developing an assessment of AI's current experience in supporting observers at protests, and a needs-assessment of people-powered movements and activists. Working with other key stakeholders, the consultant will produce an internal Roadmap which outlines an evidence-based analysis of existing practices and approaches to monitoring and observing protests. The roadmap will present recommendations, principles and approaches for both planned protests and in reactive situations and will invite the Amnesty movement to work in a uniform and consistent manner on this area. The consultant will be expected to develop model(s) which Amnesty International national entities can use as agreed and shared frameworks for engaging in observation and monitoring of protest.
The consultant will be involved in the research and internal analysis, roadmap and scoping model development mid-January – mid-June 2023. This will be followed, after the consultancy, in the second half of 2023, by the piloting exercise.
OBJECTIVES
The Individual Consultant is expected to:
Identify and map existing knowledge, expertise and experience of establishing and running observer programmes across Amnesty and in other people-powered movements and organizations.
Assist in identifying 4-5 countries for the launch of a pilot project.
Identify potential indicators of success for observer programmes to achieve impact at the national, regional and global level.
Assist in identifying other tools, resources, training and capacity building that will be required to realise the programme (some of which can get underway as research is being conducted)
DELIVERABLES
A final comprehensive report highlighting the research's data analysis and results, a roadmap and recommendations for implementation.
TIMELINE
The expected timeline is as follows. Please note that this may be subject to change and will be discussed and agreed with the consultant:
Mid-January – Mid-June 2023: Map internal knowledge and expertise; listening exercise and research with Amnesty national entities regional teams, people-power movements and activists
Develop internal and external case studies and conduct internal needs assessment
End of June 2023: Draft report, including a suggested list of outcomes/next steps for the implementation of a pilot project
Mid-July 2023: Final report / roadmap and model(s)
ABOUT US
Amnesty International is a global movement of more than 10 million people who campaign for a world where human rights are enjoyed by all. We reach almost every country in the world.
Our aim is simple: an end to human rights abuses. Independent, international and influential, we campaign for justice, fairness, freedom and truth wherever they're denied. And whether we're applying pressure through powerful research or direct lobbying, mass demonstrations or online campaigning, we're all inspired by hope for a better world. One where human rights are respected and protected by everyone, everywhere.
At Amnesty International, we are passionate about what we do and we are proud of our achievements as a movement. To compensate our employees for the critical work they do, we reward them through a combination of an attractive and sector competitive salary and benefits package, high levels of engagement and involvement, and a commitment to employee development.
WHAT WE HOPE YOU WILL DO NEXT
If you are talented, passionate about human rights and want to use your skills, knowledge and experience to change the world then we would encourage you to click 'Apply for this Role' below.
Freedom, Justice, Equality. Let's get to work.
N.B. We reserve the right to close a vacancy before the closing date in the event of an overwhelming response or a change in business priorities.
Amnesty International is committed to creating and sustaining a working environment in which everyone has an equal opportunity to fulfill their potential and we welcome applications from suitably qualified people from all sections of the community.
---
Closing date: 8-Jan-23