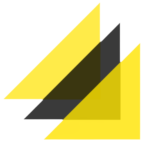 Norwegian Refugee Council
Background
The Emergency Response Section (ERS) in the Field Operations Department is responsible for developing and operationalising NRC's global "centre of excellence" on preparedness and emergency response. Thus, the ERS is responsible for ensuring that NRC has the required methodology, guidance and capacity in place for rapid deployment to assess needs, initiate coordination and start any required first response activities in affected countries. The Section also operates Roving and Surge capacities for human resource mobilisation to existing and new operations.
1. Role and responsibilities
The purpose of the Global Emergency Response Logistics Specialist, as a member of the 3-person Emergency Response Team (ERT), is to be deployed to undertake assessments, coordinate with relevant stakeholders and support effectively the implementation of emergency programmes.
The Global Emergency Response Logistics Specialist will undertake short-term assignments, up to 6 months, to different NRC country operations. Exceptions to the duration of the missions may be considered based on contingent emergency response requirements. Assignments are based on requests from NRC's Regional or Country Offices.
The Global Emergency Response Logistics Specialist is overall responsible in the following :-
Together with the other ERT members, contribute to the conduction of needs assessments in affected countries and to the development and implementation of evidence-based emergency strategies and programmes, including market analysis. This should be according to NRC core competencies and to address humanitarian needs in a timely and cost-effective manner.
Contribute to identify the most rapid and effective operational plans to provide assistance to people affected by crises.
In coordination with the ERT members and other relevant colleagues, select and implement logistics and ICT mechanisms suited to the humanitarian context and ensure the implementation of appropriate technologies and modalities.
Until longer-term NRC staff is present, lead on the procurement of emergency materials, works and services according to programme plans.
Ensure logistics support to emergency programme implementation is timely and adequately provided.
Ensure compliance with NRC logistic standards and requirements, contribute to the set-up of essential systems and procedures, and maintain proper documentation and filing systems.
Provide inputs on programme strategies, work plans, progress towards objectives, and operational constraints to the Emergency Response Team Leader, as applicable.
Actively participate in coordination mechanisms involving UN agencies, cluster systems and working groups, I/NGOs, local partners and government authorities, and report back to the Global Emergency Response Team Leader on the discussions and outcomes.
Increase the capacity of local staff and communities to respond to future emergencies.
Participate as relevant in the recruitment of logistic local staff to timely respond to emergencies.
Specific responsibilities
Specific responsibilities are outlined in separate Terms of Reference (TOR) developed for each assignment.
Critical interfaces
The Global Emergency Response Logistics Specialist will work closely with the members of the ERT and will collaborate with NRC Logistics teams at country, regional and global level. Relevant interfaces for this position are:
Other support functions, including Finance and HR teams, for an effective and timely support to the programme implementation.
Cash and Market teams to support and enable the implementation of cash- and voucher-based interventions.
Assessment teams to identify needs, gaps and opportunities, contributing with logistics and market analysis to the response strategy.
In case there are no requests for an ERT deployment, the Global Emergency Response Logistics Specialist may be deployed individually to a Country Office on a short-term assignment in a role that matches with his/her profile.
2. Competencies
Minimum 5 years of operational experience in logistics, procurements, administration, financial management and report writing, preferably in emergency contexts.
Experience in strategic thinking and planning in critical settings, be able to set priorities, prepare manageable work plans and evaluate progress.
Experience in fast-paced and insecure work environments, including remote duty stations.
Knowledge and experience in market assessments and analysis and CVA interventions.
Familiarity with rules and regulations of main humanitarian donors.
Good knowledge of essential software and data management platforms (i.e. Excel, KoBo, etc).
Fluency in English and French, both written and verbal. Working knowledge of Arabic, Spanish and/or Portuguese is an asset.
Find more details JD Global Emergency Response Logistics Specialist_16112022_VACANCY.docx
What We Offer
Female candidates are strongly encouraged to join our work culture that empowers every employee to share ideas and take responsibility: At NRC we think outside the box. We encourage ideas and give responsibility to all employees at all levels, to help solve the complex issues that we face. You will have many opportunities to be heard and take the initiative
24 months fixed term contract with possibility of extension
Grade 9 in NRC's grade structure
An opportunity to match your career to a compelling cause
A chance to meet and work with people who are the best in their fields
Internal candidates are encouraged to apply but we are also open to external applicants who can show a commitment to NRC and being part of a challenging, but important mission to make a difference.
To apply as an internal candidate, click on the suitcase icon "I am an employee" on the top right of the page to be redirected to NRC's internal career site
**Apply by completing all the system required fields of your experience in your application**
---
Closing date: 12-Dec-22