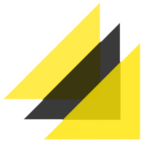 Norwegian Refugee Council
Background
The Building for Peace Fund Facility (B4PF) is a Grant Facility that aims to contribute to conflict prevention, peacebuilding and reconstruction in the Middle East and North Africa (MENA)_region. B4PF introduces an innovative partnership model forging long-term strategic relationships in fragile contexts with Local Non-Governmental Organisations (LNGOs), centred around quality funding, capacity development and learning. Funded by the German Federal Ministry for Economic Cooperation and Development (BMZ) through the KfW Development Bank, the Facility will focus its funding on projects that combine infrastructure and service provision with peacebuilding/social cohesion components. The longer-term institutionalisation of the B4P Fund Manager role is being considered by KfW. In the interim, NRC has been selected to lead the B4PF.
Role and Responsibilities
The Grant Facility Director leads the Facility and is overall responsible for both strategic direction and operational leadership. The position holder is responsible to drive advocacy of the project, manage its resources and build the capacity of the team to ensure successful strategy implementation. The Grant Facility Director represents the organization with key internal and external stakeholders. The position will also undertake a co-responsibility with KfW to identify and develop additional funding opportunities
Generic Responsibilities
Regional representation towards external stakeholders and the B4PF governing bodies including for advocacy that advances B4PF objectives.
Resource mobilization and allocation
Cost efficiency and quality of implementation, including control mechanisms
Compliance and adherence to NRC policies, guidelines, and procedures
Safety and Security of Fund Management staff
Specific Responsibilities
Strategy
Set strategic directions and the effective functioning of the facility across its three key pillars (project finance, knowledge management and technical assistance).
Working closely with relevant stakeholders in designing and operationalizing the B4PF.
Working closely with the facility's governing bodies to develop and implement the B4PF multi-year strategy including the development of the facility's results matrix, setup of control measures and key performance indicators.
Accountable for robust risk mapping of Facility activities and implementing appropriate risk mitigation measures.
Responsible for the monitoring and reporting on progress towards strategic objectives and key performance indicators to the NRC Regional Director, donor, and Supervisory Board (SB).
Responsible for the development of the Interim Fund manager's transition and exit strategy, as part of a broader continuity strategy for the fund itself.
Co-responsible (with KFW) for identifying and developing additional funding opportunities for the B4PF.
Fund Management Unit (FMU)
Responsible for the recruitment and management of the Facility Management Unit (FMU).
Responsible for effective internal coordination across functions (delivery, support, knowledge management) within the FMU.
Line management of the Head of Finance, Contracts and Compliance, Infrastructure Manager, Peace and Conflict Expert, MEAL Advisor, and Country Managers.
The ultimate B4PF budget-holder, managing the Fund's and FMU budget, assets, and resources. Under the oversight of the Facility's governing bodies, the Grant Facility Director is the ultimate internal decision-making authority.
Responsible for the review and submission of quality donor reports (programmatic and financial), evaluations, audits, and partner agreements/awards.
Ensure FMU functions (delivery, Learning Partners, finance, HR, admin, procurement, M&E) provide effective and timely support to partners.
Accountable for legal and regulatory compliance of the Facility.
Governance
In coordination with the KfW Portfolio Manager convene the Technical Committee, responsible for ensuring agreed course of actions are implemented, reported on, and monitored.
Secretariat support to the Supervisory Board and Advisory Board if needed.
Responsible for the presentation of the B4PF roll out and delivery to the Supervisory Board, attend and participate in board discussions as the facility's representative.
Delivery
Review and sign off on all Call for proposals (CFP) and subsequently B4PF awards.
Responsible for ensuring a high-quality implementation of projects funded by the facility, and accountable for having control measures in place for the monitoring of project delivery.
Working with the Peace and Conflict Expert, the GFD is accountable for the effective contribution of projects to peacebuilding, following an adaptive and iterative approach to analyzing, designing, implementing, and monitoring conflict-sensitivity measures.
Working closely with the Country Managers, undertake random monitoring visits to the Facility-funded projects, depending on the risk assessment of the various projects and progress milestones.
Representation, Knowledge Management and Learning
B4PF representative with external stakeholders (including donors, governments, local and international partners, potential funding partners), with the aim of advancing the facility's strategic objectives, catalyzing buy-in from key stakeholders, dissemination of learning and joint advocacy.
Working with the MEAL Advisor, develop a Knowledge Management action plan ensuring learning is captured and transferred internally across partners and externally with relevant coordination/communities of practices.
Critical interfaces
By interfaces, NRC means processes and projects that are interlinked with other departments/units or persons. Relevant interfaces for this position are:
Budgets: Donors, Partners, Technical Committee, Regional and Global Finance, Country Managers
Strategy: Regional Director, KfW Portfolio Manager
Policies and SOPs: Regional Support Director, Regional and Global Compliance, NRC Germany, KfW
Programmatic operations support: Country Managers, Infrastructure Specialist, Partners, Learning partners.
Scale and scope of position
Staff: Country Managers, Head of Finance, Contracts and Compliance, Infrastructure Manager, Peace and Conflict Expert, MEAL Advisor.
Stakeholders: Key external stakeholders include KfW (and the broader German Development Cooperation (BMZ, GIZ)), Facility governing bodies, UN agencies, INGOs, local NGOs, civil society, relevant governmental bodies, and beneficiaries.
Budgets: Up to 15 million EUR
Information: Overall responsible for information resources at Facility level (incl. Grants Management System, Agresso, SharePoint).
Legal or compliance: Overall legal and compliance responsibility for the Facility (e.g., donor agreements and relations, registration, terms of employment, budgets etc.)
Competencies
Competencies are important for the employee and the organisation to deliver desired results. They are relevant for all staff and are divided into the following two categories:
1. Professional competencies
These are skills, knowledge and experience that are important for effective performance.
Generic professional competencies for this position:
Minimum 5 years' experience working as a Senior Manager/Head of Programs/Country Director in a peacebuilding/recovery context
Experience in the area of bottom-up peacebuilding approaches
Experience managing NGO Grant Facilities
Effective communication, interpersonal, facilitation and diplomatic skills, including the professional credibility to provide coordination and sometimes guidance to member organizations.
Documented results related to the position's responsibilities.
Fluency in English, both written and verbal, with strong writing and editing skills.
Context/Specific skills, knowledge, and experience:
Prior expertise working in the MENA Region (Iraq, Lebanon, Jordan, Palestine, Yemen, Libya, Syria) is mandatory.
Arabic language skills are a strong advantage.
Prior experience working with KfW-funded projects is an advantage.
2. Behavioural competencies
These are personal qualities that influence how successful people are in their job. NRC's Competency Framework states 12 behavioral competencies, the following are essential for this position:
Strategic thinking
Coping with change
Managing performance and development
Empowering and building trust
Managing resources to optimize results
Influencing
Handling insecure environments
Performance Management
The employee will be accountable for the responsibilities and the competencies, in accordance with the NRC Performance Management Manual. The following documents will be used for performance reviews:
The Job Description
Goals & Performance Plans
The NRC Competency Framework
What We Offer
Senior grade 12 in NRC's grade structure-reporting to Regional Director
Line Management of five staff initially which may increase over time
An opportunity to match your career to a compelling cause
A chance to meet and work with people who are the best in their fields
Duty Station: Amman Jordan
Travel: 30%
We encourage applications from all qualified candidates as soon as possible-review and selection of candidates may start way ahead of the close date.
The deadline for applications is 18th December 2022, 11:59 pm Amman Time.
Write to [email protected] to contact the recruitment team; quote the full name of the advert on your subject line. Applications sent via email will not be accepted. Please check your application status on your NRC application profile.
How to apply
Please Apply here
---
Closing date: 18-Dec-22