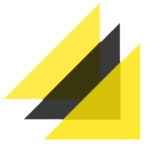 Career with BRAC International
BRAC is an award-winning international non-governmental development organisation, with the vision of a world free from all forms of exploitation and discrimination, where everyone has the opportunity to realise their potential. BRAC is a leader in developing and implementing cost-effective, evidence-based programmes to assist poor and disadvantaged communities in low-income countries, including in conflict-prone and post-disaster settings. It is an organisation of and for the people of the Global South, pioneering new development and social enterprise approaches to equip communities to achieve prosperity. As well as being the world's biggest NGO by number of staff and people directly reached, BRAC has regularly been ranked the number one NGO in the world by the Geneva-based NGO Advisor, an independent organisation committed to highlighting innovation, impact and governance in the non-profit sector. BRAC retained the top spot in 2020 among the top 500 NGOs for the fifth consecutive year.
BRAC was founded in Bangladesh in 1972 by Sir Fazle Hasan Abed. It started its first programme outside of Bangladesh in Afghanistan in 2002, and has since reached millions of people in 11 countries in Asia and Africa. BRAC has a holistic approach to development that uses a wide array of programmes and social enterprises, including in microfinance, education, health, agriculture, gender and human rights. BRAC believes that every person has inherent potential, and when an enabling environment is created and that potential is unleashed, even the poorest can become agents of positive change in their own lives, for their families and their communities.
BRAC International (BI) is seeking application from competent, dynamic and self-motivated individuals to fill the following position:
Head of IT, Rwanda, BRAC International
The Head of IT will be a member of BRAC Rwanda's executive management team, reporting to the CEO and will be charged with defining and driving the execution of BRAC Rwanda's information technology strategy.
S/he will be responsible for IT leadership, management, and vision at BRAC Rwanda, and will design and implement information systems that optimize organizational efficiency, ensuring stable operation and maintenance of BRAC Rwanda's technology infrastructure. Key expectation will be operational decision-making to support near and longer-term operating objectives aligned with BRAC Rwanda's strategic vision.
As a trusted technology advisor to executive management and the Board, the Head of IT will lead the thought process in the use of technology in transforming the lives of BRAC Rwanda clients.
The role is key in driving successful implementation of BRAC International's IT strategic objectives.
Key Responsibilities:
Strategy Development and Implementation:
Work with other members of the executive management team, and contribute significantly to the development of BRAC Rwanda's business strategy. Provide strategic and planning input and monitor how BRAC Rwanda's operations can be improved to leverage technology innovations, increase critical business drivers and achieve business objectives such as minimizing costs, increasing outreach, and maximizing uptime and data security.
Develop BRAC Rwanda's IT strategy and ensure alignment with the overall BRAC Rwanda business and BI strategies
Co-ordinate and oversee key IT components of business project implementations – banking system rollouts/upgrades and digital financial services channel (i.e. mobile money, DFA) implementations.
Effectively manage projects from start to finish including needs assessment/evaluation, the scope of work creation, contract negotiation, delivery of consultancies, review and approval of deliverables and invoices, and project closure.
Maintain high standards of accuracy in the information and advice provided to Board, Executive Management, and employees.
Management of the IT Function:
Ensure operational integrity of all IT infrastructure (software and hardware).
Participate in various Board and Management Committees as assigned by the Chief Executive Officer.
Oversee the delivery, installation and proper configuration of all new IT infrastructure and upgrades.
Build and present strong business cases for all significant IT investments.
Oversee the documentation and application of sound and up-to-date IT principles and ensure compliance with local banking and finance legislation, regulations, policies, and procedures.
Identify IT requirements and ensure that all IT functions and activities are fully resourced, budgeted for and performance-managed to maximize return on IT investments.
Act as a technical advisor to Management and all users in all matters relating to IT, applications system improvements, enhancements, or changes by remaining current with new developments in the industry.
Work with department heads to understand business challenges, objectives, and bottlenecks they face in order to advise on the use of channels and technologies that could enable the business and provide solutions.
Ensure security and compliance requirements are built into all systems to minimize fraud and enhance information security.
Performance Management & Capacity Building:
Set, monitor, and assess achievements against performance targets, quality standards, and service agreements.
Set, monitor and evaluate the performance of all IT staff against agreed performance standards.
Ensure regular client, supplier and staff satisfaction surveys regarding IT services and takes corrective action.
Ensure the delivery of high-quality service standards to internal and external clients on issues related to IT.
Participate in new product development initiatives to ensure appropriate IT skills exist to provide technical support
Work with HR in establishing an effective and efficient team with the capability to manage and carry out IT roles.
Working with HR, identify skill gaps and organise IT training for BRAC Rwanda staff.
Technology Risk Management:
Develop and maintain a framework for managing BRAC Rwanda's cyber and information security risks.
Develop, enforce, monitor, and document housekeeping and security policies and procedures for all technology systems for the purposes of disaster recovery and user security.
Responsible for ensuring the existence of effective IT disaster recovery plans, monitoring and enforcing regular testing of DR plans.
Provide effective vendor management to ensure value for money in all IT-related transactions.
Negotiate terms and conditions for purchases and provides ongoing support with computer hardware, software, telecommunication, and power.
Develop and maintain an effective change management policy and procedure.
Safeguarding:
Establish a safeguarding culture across all level of the programme by implementing the safeguarding policy. Act as a key source of support, guidance and expertise on safeguarding for establishing a safe working environment.
Responsible to ensure team members are appropriately trained, supported and have access to resources regarding issues that are identified and actioned in accordance with the safeguarding policy and procedure.
Follow the safeguarding reporting procedure in case any reportable incident takes place, encourage others to do so.
Educational Requirements:
Bachelor's Degree is a must, Master's Degree in Computer science, Computer Studies, Computer Engineering, or related field is added advantage.
ITIL certification is required. Other Industry certifications e.g. MCSE, CCNE, MDBA, PRINCE2 a plus.
Required Competencies:
Business and technical skills in key technology functional areas such as delivery channels, application development, communications technology, financial services technology.
Passion for, knowledge and understanding of new technologies and digital delivery channels.
Ability to delegate effectively amongst teams and show commitment to the long-term development of team members through coaching, mentoring, and the creation of development opportunities.
Proven ability to drive change through collaboration and influence.
Excellent interpersonal relations and presentation skills.
Excellent oral and written communications skills.
Demonstrated professional judgment, consistency, and strong attention to detail.
Ability to deal with complex problems involving multiple facets and variables in non-standardized situations.
Disposition to share IT knowledge fully and willingly with other employees in the interest of the company.
Experience Requirements:
At least 10 (ten) years' work experience in the management of IT within a financial institution (preferably banking) or professional service firm.
At least 5 (five) years supervising the management of core banking (preferably Temenos) and alternate delivery channel systems in a cyber-securedenvironment.
Demonstrates progressive information technology management and leadership roles
Experience managing interdisciplinary teams and working in multi-cultural organisations
Employment type: Regular
Salary: Negotiable
Job Location: Country Office, Rwanda
How to apply
If you feel you are the right match for the above mentioned position, please follow the application instructions accordingly:
External candidates need to email their CV with a letter of interest mentioning educational grades, years of experience, current and expected salary at [email protected]
Internal candidates need to apply with their latest CV including all job assignments in detail with BRAC PIN and email to [email protected]
Please mention the name of the position and AD#136/22 in the subject bar.
Only complete applications will be accepted and shortlisted candidates will be contacted.
Application deadline: 12 December 2022
BRAC is committed to safeguarding children, young people and adults, and expects all employees and volunteers to share the same commitment. We believe every stakeholder and every member of the communities we work with has the right to be protected from all forms of harm, abuse, neglect, harassment, and exploitation – regardless of age, race, religion, and gender, status as an individual with a disability or ethnic origin. Therefore, our recruitment policy and procedure include extensive background checks and disclosure of criminal records in order to ensure safeguarding to the fullest extent.
BRAC is an equal opportunities employer
---
Closing date: 12-Dec-22