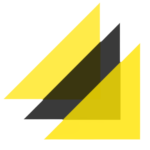 arche noVa
arche noVa – Initiative for People in Need is an independent, non-religious, non-profit and non-governmental organisation (NGO) from Germany working in the fields of humanitarian aid, rehabilitation and development. The primary focus of our activities lies in Water, Sanitation and Hygiene (WASH), Livelihoods and Education.
Since 2014 arche noVa has been active in northern Iraq / Kurdistan implementing projects, both in and out of camps, in the Diyala, Kirkuk, Salah-al-Din and Sulaymaniyah Governorates. As the situation in country is transitioning from humanitarian aid towards development interventions and durable solutions, arche noVa is actively working with stakeholders towards building long-term sustainable resilience in our areas of implementation. Our main sector of operation is WASH, with a strong focus on hygiene awareness and rehabilitation. We are currently expanding to a community focused holistic approach including agriculture and livelihoods. For the implementation and coordination of arche noVa's country programme we are looking for a
Head of Programmes Iraq (m/f/d)
The responsibilities of the Head of Programmes include project management, financial management, operational support, communication and representation of arche noVa to the local authorities and the other local stakeholders. The Head of Programmes Iraq is based in Erbil, with frequent travel to AN field offices and their respective project sites. The position reports to the Head of Mission and oversees the programme team at the coordination office, as well as the programme and technical teams in the field offices.
Position to be filled: asap
Responsibilities:
The Head of Programmes will
Be responsible for planning, implementation, management, monitoring and evaluation of project activities
Support the MEAL team in developing mission monitoring and evaluation structures and processes in coordination with the MEAL coordinator
Provide accurate and timely project-related reports according to donor requirements
Ensure that regular needs assessments are organized and conducted
Prepare future proposals as well as seek new funding opportunities
Ensure budget control in cooperation with the Head of Operations and Finance Coordinator
Be responsible for optimal use of logistical, financial and human resources to ensure the most efficient and effective project implementation
Provide the Communications Officer at AN Iraq and the PR department at HQ with relevant material to ensure visibility of the project and for further fundraising
Coordinate and link with partners, donors, stakeholders; proactively seeking potential collaborations and funding opportunities
Provide on-the-job coaching for the programme team members
Participate in organizational development as well as contribute to the arche noVa Iraq country strategy as part of the country's Senior Management Team
Requirements:
A relevant College or University degree and / or a relevant special vocational training showing a strong thematic background in WASH, agriculture or livelihoods;
Minimum of 5 years demonstrated experience in transitional and development project management, with more than 3 years in a leading position
Demonstrated experience and ability to effectively lead and develop an intercultural team, including through remote management
Demonstrated experience in designing interventions to build community resilience: complex programme management in WASH, livelihoods, agriculture, Cash for Work, community engagement/ownership and resource mobilization in changing environments
Demonstrated experience in conducting needs assessments, monitoring & evaluation of projects, writing project proposals and reports including budgets
Knowledge of Donors (such as BMZ, UN OCHA Pooled Based Fund, ECHO, etc.)
Fluency in English (written and oral)
Strong sense of accountability and cultural sensitivity
Willingness to travel to high security locations
Flexibility, ability to work under stress and capacity to meet tight deadlines
Desirable:
Language knowledge in German, Arabic and/or Kurdish
Awareness of the Iraqi humanitarian, development, security and political context
Working experience in the MENA region
Experience in implementing complaint & feedback mechanisms
Knowledge on cross-cutting issues (such as gender, inclusion and climate change) and related best practices
Duration: contract until 30.04.2024 with a 6 months probationary period and the possibility of extension. Our aim is a long-term collaboration.
We offer an employment contract with:
Competitive salary according to internal salary scale
International health and hazard insurance
Monthly housing allowance for individual living
One annual round trip per full year worked
2.5 days leave per month (30 days per year)
How to apply
arche noVa is committed to creating an inclusive working environment, promoting and providing equal opportunities in employment.
Deadline: 07.01.2023; as long as it is published
Please send all your application documents (cover letter, motivation, CV, supporting documents and references) as well as your salary expectations in one pdf-document to Ms. Richter: [email protected]. Please describe your motivation of working for arche noVa as Head of Programmes Iraq and why you think you are suitable for this position.
Subject: HoP Iraq
Further information: www.arche-nova.org
---
Closing date: 7 Jan 2023