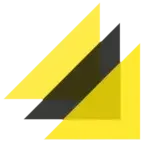 Position title: Head, Performance & Transformation
Location: Geneva
Purpose of the position: Drive performance, corporate transformation, and operational excellence at Gavi enterprise level
Department: Strategy, Funding & Performance (SFP)
Team: Performance & Transformation
Reports to: Director, SFP
N° of positions supervised
(if applicable): 4-5
Career step level: 5
Gavi, the Vaccine Alliance is a public-private partnership committed to saving children's lives and protecting people's health by increasing equitable use of vaccines in lower-income countries. The Vaccine Alliance brings together implementing country and donor governments, the World Health Organisation, UNICEF, the World Bank, the vaccine industry, technical agencies, civil society, the Bill & Melinda Gates Foundation and other private sector partners. Gavi uses innovative finance mechanisms, including co-financing by recipient countries, to secure sustainable funding and adequate supply of quality vaccines. Since 2000, Gavi has contributed to the immunisation of more than 981 million children.
Gavi's strategy for the 2021-25 period ('Gavi 5.0') focuses on increasing equity of immunisation programmes by reaching marginalised children in the world's poorest countries with the objective to save millions of lives. The new strategy also includes a focus on ensuring continued success of immunisation programmes in former Gavi-eligible countries, and on providing access to new Covid-19 vaccines to address the health and economic impacts of the largest pandemic in a century.
THE ROLE
The newly created Performance and Transformation team supports the Gavi leadership and Board in putting the key organisational enablers in place to accelerate the roll-out of Gavi 5.0. Acting as the Gavi Enterprise PMO, this includes (i) strengthening the enterprise performance management process in the Gavi Secretariat to ensure Gavi's leadership steers the organisation towards results; (ii) building a prioritised pipeline of transformative operational excellence initiatives with a compelling business case and providing portfolio level oversight of these initiatives; and (iii) in partnership with the business, managing a set of high impact initiatives with a focus on cultural change (e.g. leadership collaboration, corporate ways of working, decision making) and simplification of corporate structures and processes (e.g. workforce planning).
The Head, Performance & Transformation will steer the Gavi performance management process, provide oversight of Gavi's core operational excellence projects and lead a set of initiatives with high impact for Gavi. They will act as a thought partner to the Gavi senior management and support it in identifying and addressing questions related to organisational and cultural transformation that might arise during the implementation of the Gavi 5.0 strategy and beyond.
MAIN DUTIES/RESPONSIBILITIES
The Head, Performance & Transformation will align with the senior management on the prioritisation, vision and approach for the new operational excellence initiatives, ensuring clarity on roles and responsibilities and on the support required from the Performance and Transformation team. They will ensure the overall project portfolio is developed and implemented in line with the desired outcomes and in a timely fashion, and grounded in project management best practices. They will guide their team in the development of the initiatives by providing thought leadership, strategic guidance and process oversight. They will supervise project teams staffed with members across Gavi Secretariat and the Alliance with a focus on driving cultural change and simplification of corporate structures and processes. They will oversee the development of options and recommendations for the COO's and CEO's consideration, and move the new approaches into implementation, ensuring ownership of the implementation plan by the relevant Gavi teams. The Head, Performance & Transformation will pay particular attention to fostering a spirit of teamwork and shared responsibility within the Gavi Secretariat.
As examples, the Performance and Transformation team will tackle the following questions:
• How to optimise the performance dialogue within the Gavi Secretariat to ensure that Gavi is on track to deliver against its new strategic priorities?
• What are the key gaps related to organisational simplicity, process efficiency, culture and change management at Gavi? How to prioritise these?
• What improvements are needed to ensure operational excellence initiatives that address the gaps are well designed, resourced, understood, tracked, and moving at pace in line with the intended outcomes? How to ensure the right change narrative and communication?
• How to ensure the most efficient ways of working, collaboration and decision making in the Gavi Secretariat across all levels, grounded in Gavi's core values such as teamwork and innovation?
• What are the best approaches to improving core Gavi business processes such as budget and workforce planning, and portfolio management processes?
QUALIFICATIONS
ACADEMIC
• Advanced degree in business or public administration, economics, public health, medicine/science, public policy, international development or equivalent required;
WORK EXPERIENCE
• At least 12 years of professional experience in the field of organisation and/or management preferably of international development institutions required;
• Thereof at least five years in a top tier management consulting firm preferred;
• Significant experience in the field of operational excellence is essential;
• Experience in working with and engaging senior leaders (C-level) is essential;
• Experience in global health and/or the non-profit sector is a must;
SKILLS/COMPETENCIES
• Structured strategic thinking;
• Exceptional people skills including relationship development at senior levels, and ability to influence outside of formal hierarchical structures;
• Strong knowledge of global health;
• Excellent analytical and project management skills;
• Ability to influence outside of formal hierarchical structures;
• Excellent writing, presentation and communication skills;
• Ability to work in a multicultural environment and establish working relationships with multiple teams;
• Ability to work independently, under pressure, demonstrating initiative and flexibility.
LANGUAGES
• Fluency in written and spoken English;
• Knowledge of French desirable.
CONTACTS
• Director, Strategy, Funding & Performance (line manager);
• Frequent interactions with CEO, COO and Managing Directors;
• Collaboration with all teams in Gavi's Secretariat;
• Gavi partners at WHO, UNICEF and others.
If you wish to apply, please provide a cover letter and resume through our Careers webpage and apply by clicking on "Head, Performance & Transformation". Deadline for applications is 28th November 2022.
Please note that as a vaccine organisation and in order to provide duty of care towards its employees, Gavi is requiring its new employees to confirm that they are fully vaccinated against Covid-19 as a condition for pursuing employment with us. You can find out more by visiting this link.
Become part of our community and join us on Facebook and Twitter for updates about our mission to save children's lives! You can also follow our hashtag #vaccineswork
In support of Gavi's commitment to diversity, equality and inclusion, we hire globally and welcome applications regardless of age, disability, ethnicity, national origin, family status, sex, gender identity or expression, physical characteristics, race, religion, spirituality or sexual orientation. Gavi has zero tolerance towards sexual harassment, sexual exploitation and abuse as well as any form of discrimination or harassment. Everyone at Gavi is expected to conduct themselves with integrity and respect towards each other. Gavi is committed to creating a work environment that is safe and professional, therefore all selected candidates will undergo rigorous reference checks. Read more here.
Gavi brings together the public and private sectors to save lives and protect people's health by increasing equitable and sustainable use of vaccines against 18 infectious diseases. You will be joining an organisation at the centre of the international COVID-19 response, at the most critical time in global health in a lifetime. You will work in a culturally diverse environment with over 70 nationalities. You will collaborate with partners such as WHO, UNICEF, the Bill & Melinda Gates Foundation, the World Bank – and from business, civil society and government. And you will work in the first global health organisation to receive equal gender salary certification. Your unique experience, skills and talents can help us achieve our vision of leaving no one behind without the life-saving power of vaccines.
---
Closing date: 28-Nov-22