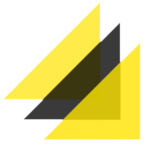 1. Ensures implementation of HR strategies and procedures, focusing on achievement of the following results:
Full compliance of HR processes and records with UNOPS rules, regulations, policies and strategies.
Effective and efficient maintenance of HR shared folders and sub-folders including electronic filing of important correspondences captured in the HR generic email address
2. Implements HR services focusing on achievement of the following results:
Recruitment support
Review of requests for recruitment ensuring documentation is complete and in conformity with recruitment policies and procedures.
Monitoring and tracking status of requests, and initiating follow up action to ensure submission is timely, accurate and contains complete documentation.
Update and maintenance of information in recruitment systems to allow accurate statistical reporting.
Circulate the vacancy announcements and upload in the various recruitment websites
Arrange written assessments and interviews by scheduling with candidates, conducting assessments and checking the plagiarism
Response to human resources queries from staff in the unit and elsewhere in the Programme and to requests for information on employment and recruitment status.
Support in HR data tracking and reporting
Extraction and input of data from various sources in the human resource database;
Review of supporting documentation for processing various HR actions
Checking absences in absence management system and maintenance of leave reports, enabling resource planning by the Programme/Project/Unit managers
Maintenance of personnel files for all personnel at location, ensuring all documentation is complete; maintenance and update of confidential personnel information and documents, ensuring relevant documents are kept in their respective files;
Assistance in the preparation of HR reports; drafting of routine correspondence; arrangement of meetings
UNOPS, and UN-issued Human Resource and Personnel policy manuals, rules, regulations, guidelines, and circulars, updated and filed regularly;
3. Ensures facilitation of knowledge building and knowledge sharing, focusing on achievement of the following results:
Participation in the training for the operations/ projects staff on HR.
Contributions to knowledge networks and communities of practice.
Sharing of Available Learning Resources/Opportunities in the UNOPS Learning Zone and those offered by other UN Agencies.
Impacts of Results
The key results have an impact on the overall execution of the UNOPS HR services in terms of quality and accuracy of work completed. Accurate and properly documented records enhance UNOPS capability in the HR management.
Education/Experience/Language requirements
Education:
Completion of secondary school or equivalent is required.
Undergraduate Diploma or Bachelor degree in Human Resources management, Business Administration related subjects is preferred, but not a requirement.
Experience:
Four years of relevant HR or administrative experience is required. Relevant Diploma or Bachelor degree may substitute for some of the required years of experience.
Experience in the usage of computers and office software packages (i.e. MS Office, Google Suite, etc) is required.
Language
Working knowledge in written and oral English and Fluency in Myanmar is required.
---
Closing date: 18-Dec-22