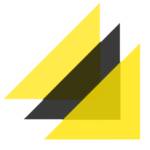 International Committee of the Red Cross
The HR Assistant assists the HR team in carrying out administrative work mainly focused on support on talent acquisition, data entry for payroll, and HR Administration files. S/he prepares and updates documents for delivering HR services autonomously, in line with the ICRC's and delegation's policies and the applicable laws and regulations.
MAIN RESPONSIBILITIES
Supports in launching job vacancies for Manila-based positions and ensures new hires are properly onboarded; recruits for other functions (day workers, interns, etc.)
Encodes payroll data received from HR Service Providers (HRSP) in the Sub-delegations into the payroll software and generates payroll reports for submission to Finance or for use of the HRSPs
Acts as the Information Management focal point for the HR team, ensuring that the Services Task Management (STM) Database, as well as Sharepoint, are updated and organized
Processes requests for HR documents, employee IDs, etc., and records staff absences and overtime in the absence management system
Ensures timely and accurate filing of all HR files, and regularly updates the team's tracking tools
REQUIRED PROFILE
University degree in Psychology, Human Resources, or relevant field
At least 4 years' relevant work experience
Computer Proficiency in MS Office applications; Advanced proficiency in Excel is preferred
Knowledge and experience in payroll ERP is a strong advantage
Strong time management skills
Strong interpersonal and collaborative skills
THE ICRC OFFERS
A meaningful career within an international humanitarian setup
Competitive compensation package
Opportunities for continued learning and development
How to apply
Qualified applicants are requested to submit by email to: [email protected] until 06 December 2022*.
1) Resume
2) Cover letter
Please clearly indicate in the subject line: SURNAME First name – MAN HR Assistant (Resume & Cover Letter).
Work location: 17th Floor, NEX Tower, 6786 Ayala Avenue, Legaspi Village, 1229 Makati City
Contract duration: Open-ended
Contract Start Date: As soon as possible
** Only candidates with complete documents (resume and cover letter) will be processed.
** Applications will be reviewed on an ongoing basis until the position is successfully filled.
The ICRC values diversity and is committed to creating an inclusive working environment. We welcome applications from all qualified candidates.
Only short-listed candidates will be notified. A valid NBI clearance must be submitted once shortlisted.
To learn more about the ICRC in the Philippines, please visit our website and follow us on Facebook.
---
Closing date: 6-Dec-22