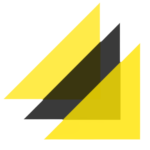 UNHCR, the UN Refugee Agency
Hardship Level (not applicable for home-based)
A (least hardship)
Family Type (not applicable for home-based)
Family
Staff Member / Affiliate Type
Internship Local
Target Start Date
2022-12-20-08:00
Job Posting End Date
December 1, 2022
Terms of Reference
Background information/Organizational Context
The United Nations High Commissioner for Refugees (UNHCR) Representation in the Republic of Korea is inviting applications for the position of OPS Support for the private sector fundraising internship program in line with the long-term growth plan of the private sector fundraising program.
This internship is a learning opportunity to gain knowledge and practical experience related to fundraising support tasks and future work in a field related to UNHCR's mission. By being directly exposed to the work of the Organization, interns will have the chance to develop their skills and aptitudes.
The intern will assist OPS support unit in UNHCR Korea Private Sector Partnership (PSP) Team for HR, Finance, and general administrative tasks.
Duties and Responsibilities
The duties and responsibilities of the Intern will be dependent on the fundraising supporting priorities over the course of the internship and may include:
Human Resource Tasks Support
Support in recruitment process
Assist in uploading the external recruitment advertisement on online channels
Assist in communicating with the candidates to arrange the interviews
Assist in coordinating the required recruitment logistics and interview documents
Assist in preparing the onboarding process of new joiners
Assist in preparing the documentation of onboarding package
Assist in arranging the induction and onboarding programs.
PSP Internship List Management
Maintain/Update PSP interns list with their contract period with intern supervisors of units
Finance Tasks support: assist with the documentation for the payment
Assist in preparing the initial stage of the procurement for OPS unit (contact the vendor and receive the quotations from the vendors)
Upload the payment related documents to MS Teams and update them from MS Teams Payment folders
Update and upload the contract related documents to MS Teams if required
Assist in arranging the travel for staff member (flight schedule, reservation, etc.)
Other tasks
Admin/logistics support
Any other tasks relevant to the position scope as requested by supervisors
Minimum Qualifications Required

Be a recent graduate (studies completed within two years of applying) or current student in a graduate/undergraduate school programme from a university or higher education facility accredited by UNESCO; and
Have completed at least two years of undergraduate studies in a field relevant or of interest to the work of the Organization
Related Skill and Knowledge
Strong written and spoken communication skills in Korean and English; able to translate English to Korean and vice versa
Proficiency in Microsoft Word/Excel/PowerPoint is highly desirable
Understanding about UNHCR's works and humanitarian issues
COVID-19 Requirement
Engagement as an intern in UNHCR is subject to proof of vaccination against COVID-19
Required Languages
Standard Job Description
,
Desired Languages
Korean
,
English
Skills
Additional Qualifications
Education
Certifications
Work Experience
Other Information
This position doesn't require a functional clearance