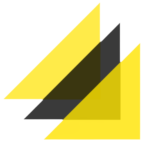 International Business & Technical Consultants, Inc.
ob Description
About Us
We are International Business & Technical Consultants, Inc. (IBTCI), a global consulting firm working on some of the most complex and impactful development problems worldwide. We work on programs that help government agencies, private companies and donors improve the lives of others. At IBTCI you will be part of an inclusive team that provides expert solutions and advice to understand and address critical problems while giving you opportunities to succeed and grow.
Job Title: HR Intern
Department/Location: HR/Hybrid, Vienna, VA
Reports To: Sr. HR Benefits Manager
Type: Part Time Temporary
Classification: Non-Exempt
Overview: IBTCI is seeking an Intern to support the Human Resources Department. The ideal candidate will be assertive, work with a sense of urgency and display a strong work ethic. Flexibility is also key as this position may help support any of the human resources functions. Please note this is a part-time administrative position; 28 hours per week in the office for 2 months with possible of 3 months extension.
Responsibilities
Essential Duties:
Conduct research
Assist the team with various projects
Organize files, manage mail and office supplies
Organize office suites
Update and maintain HR records
Assist benefits administration
Administrative support on performance management
General HR administration
Other duties as assigned
Qualifications
Minimum Requirements:
At least 1 year of work experience.
Previous administrative experience preferred
Mastery of work processing, spreadsheets, databases, and presentation software.
Experience using the internet for research.
Excellent writing, research and organizational skills
Experience in Google Workspace
Attention to detail
Oral and written communication in English is required
Proficient with Microsoft Office Suite, particularly Word and Excel.
Knowledge and/or fluency of another language is desired; Arabic, French or Spanish.
Education: At least 2 years of college education in Human Resources, Business or related field.
Working Environment: Work is performed in a typical corporate office environment. IBTCI is allowing for temporary hybrid work because of COVID 19 in the District of Columbia, Maryland and Virginia (DMV) area. This will be updated by the company.
COVID Vaccine Status: As a condition of employment, IBTCI requires all new employees to be fully vaccinated against COVID-19. Candidates should be prepared to submit proof of COVID-19 vaccination upon hire or request for an accommodation with HR that is consistent with our COVID-19 safety protocols and policies.
Physical Requirements: This is largely a sedentary position that required the ability to speak, hear, see, and lift small objects up to 20 lbs.
Supervisory Responsibility: This position does not have supervisory responsibilities.
Travel: No travel is required.
Work Authorization: Candidate must be authorized to work in the U.S.A. Visa sponsorship is not available for this position.
About the Organization:
IBTCI has been in business since 1987. We specialize in Monitoring, Evaluation, Research & Learning (MERL), Institutional Support (IS), Financial & Risk Management (FRM), Supply Chain Management & Procurement (SCMP); Social & Behavior Change (SBC) and Capacity Building. We provide these services across many sectors including, but not limited to, agriculture, resilience & food security, conflict & crisis, democracy & governance, economic growth & trade, education, energy & Infrastructure, environment & climate change, global health & WASH and humanitarian and disaster assistance. At IBTCI, our colleagues are encouraged to collaborate and be part of the solution while getting the tools and guidance needed to grow and support our clients' missions.
Please note this job description is not designed to cover or contain a comprehensive listing of activities, duties or responsibilities that are required of the employee for this job. Duties, responsibilities and activities may change at any time with or without notice.
IBTCI is committed to a policy of equal employment opportunity for all persons without regard to race, color, religion, sex, gender identification, age, marital status, disability, sexual orientation, national origin, disabled veteran or Vietnam-era veteran, or any other classification protected by applicable anti-discrimination laws. We prohibit and do not tolerate any form of discrimination or harassment. VEVRAA Federal Contractor.
If you are an applicant with a disability that requires a reasonable accommodation to complete any part of the application process or are limited in the ability, or unable to use the online application system and need an alternative method for applying, you may contact the Talent Acquisition team at [email protected]. (Do not send your resume to this account, for consideration please apply in our career page).
---
Closing date: 30-Dec-22