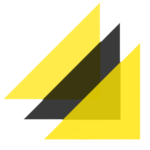 International Development Law Organization
Overview & Responsibilities
ABOUT IDLO
The International Development Law Organization (IDLO) enables governments, empowers people, and strengthens institutions to realize justice and promote peace and sustainable development. IDLO is the only global intergovernmental organization exclusively devoted to promoting the rule of law and access to justice.
With its headquarters in Rome, Italy, a Branch Office in The Hague, and Permanent Observer Missions to the United Nations in New York and Geneva, IDLO carries out policy advocacy, research, and learning, as well as rule of law and justice programmes in countries through some 17 Country Offices operating in every region of the world.
IDLO IN SOMALIA
IDLO has extensive experience and a good track record of implementing successful rule of law programmes in Somalia. Since 2012, IDLO has been working with government authorities at both the federal and state levels as well as key justice institutions and the informal justice system to enable them to fulfill their core functions, improve governance and strengthen access to justice for citizens, particularly for the most vulnerable. IDLO's activities in the country aim to promote the rule of law in Somalia across several areas, including governance, institution building, policy and legal reform, access to justice, and human rights. In its programmatic work, IDLO has developed a strong partnership with a broad range of Government stakeholders at the Federal level, including the Office of the Presidency, the Office of the Prime Minister, the Office of the Chief Justice, the Attorney General's Office, the Ministry of Justice (among other ministries), the Somali Bar Association, the Financial Reporting Center, as well as the Federal Member States (Puntland, Jubaland, Southwest, Galmudug, and Hirshabelle).
The PROGRAMME
IDLO, with funds from the U.S. Department of State, Bureau of International Narcotics and Law Enforcement Affairs (INL), is implementing a 2-year programme called the "Somalia Justice Support Programme." The SOMJUST responds to the national priorities, as outlined in the 2020-2024 National Development Plan, and aims to contribute to enabling criminal justice institutions to deliver efficient, equitable, and accessible justice services to Somali citizens (Goal).
THE POSITION
The position falls within the framework of IDLO's engagement to enable Somalia's criminal justice institutions to deliver effective, efficient, accessible, and accountable justice services to Somali citizens (Goal). The Legal Consultant will work in collaboration with the SOMJUST programme team, national counterparts, and other stakeholders.
The incumbent will report to the Technical Legal Advisor. The position will be provided over 12 months from 01 January 2023 – 31 December 2023.
Summary of Functions
Support the Somali Judicial Training Institute (JTI) to create its institutional policies and strategies, develop and validate training manuals for judges, prosecutors, and clerks.
Key Results Expected
Judicial Training Institute (JTI): Support the JTI to develop its institutional policies and strategies including:
Updating the current Strategic Plan.
Developing training-related policies for the JTI (specific requirements to be determined with the JTI leadership).
Developing an organizational structure that defines job descriptions/terms of reference for key staff. Deadline: March 2023 Remuneration: $4,000 USD
Develop 12 training manuals on the subjects listed below. Each manual should: (1) be around 50 – 60 pages in length (2) designed for a five-day training for that specific subject and (3) include IDLO's adult-learning methodology (interactive and hands on).
Deadlines:
3 manuals – February 2023
3 manuals – April 2023
3 manuals – July 2023
3 manuals – October 2023
Remuneration for each training manual: $7,500 USD for a total of $90,000
Prepare materials for the validation workshop for the 12 training manuals, and attend the validation workshop of the training manuals in Mogadishu;
Deadline: October 2023
Remuneration: $2,400 USD
Provide mentoring and training to JTI Leadership on how to operationalize the JTI. This will include virtual sessions and one face-to-face discussion.
Remuneration for the delivery of the training: $2,000 USD
Prepare a TOT for a select group of JTI Trainers in Mogadishu: Attend a five-day IDLO Advanced TOT in Nairobi and obtain a certificate of completion;
Based on the completion of the Advanced TOT in Nairobi, prepare an Advanced TOT for Somali JTI trainers in Mogadishu, including lesson plans and activities that incorporate materials from the 12 training manuals produced under this consultancy. There should be a lesson plan for each day of the training, five in total.
Remuneration for lesson plans and training manual: $4,000 USD
Total Remuneration: $102,400 USD
Job Requirements
REQUIREMENTS
Education and Work Experience
University degree in law, licensed attorney preferable.
Fifteen (or more) years of work experience in international organizations, legal reform, human rights, and/ or governance.
Proven experience in policy and legislative drafting.
Proven experience drafting legal/judicial curricula.
Proven experience in legal research and writing.
Work experience in Somalia is highly desirable.
Terms & Conditions
IDLO is an Equal Opportunity Employer and values diversity in all areas of its operations. We welcome applications of qualified and diverse candidates.
IDLO is committed to achieving a 50/50 gender balance at all levels within its workforce. Female candidates are strongly encouraged to apply for IDLO vacancies.
IDLO does not tolerate sexual exploitation or abuse, any kind of harassment, including harassment of a sexual nature or discrimination. As such, IDLO will conduct careful reference and background checks of all selected candidates as part of its selection process.
Annual Compensation
USD $102,400.00/Yr.
Application closing date: 28 December 2022
DISCLAIMER
The above statements are intended to describe the general nature and level of the work being performed by the employee/consultant/intern assigned to this work. This may not be an exhaustive list of all duties and responsibilities. The Director-General of IDLO reserves the right to amend and change responsibilities or even to cancel the consultancy opportunity to meet business and organizational needs as necessary. All applications will be treated with the strictest confidentiality and in compliance with IDLO's policy on personal data protection.
---
Closing date: 28 Dec 2022