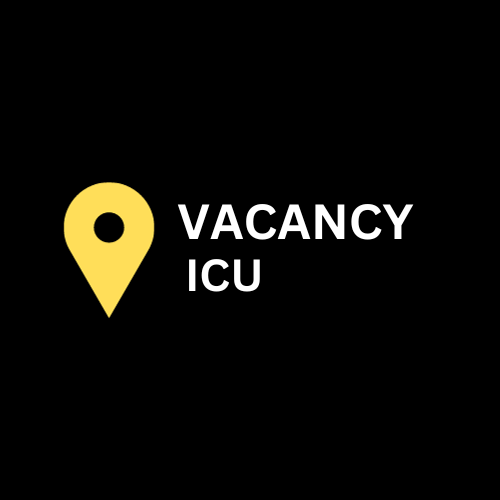 We are here for our neighbours in need, who are suffering in this broken world.
ZOA, as an international NGO, supports people who have lost everything due to armed conflict or natural disaster. Together, we can come to their aid in emergencies and remain faithful to communities as they recover – providing new opportunities for them to help themselves again. The work of ZOA is coordinated from the Netherlands. We are active in multiple countries in Africa, South America, the Middle East Region, and Asia. We work with approximately 900 employees worldwide and with (local) partners. We invite you to join our team of committed colleagues.
ZOA is looking for a
Manager of Programme Quality in Yemen
ZOA's Programme in Yemen
ZOA started its work in Yemen in May 2021 as an emergency response. Currently, the main focus of the programme is to support conflict-affected communities in WASH, Food Security and Livelihood, Health and Nutrition. The program areas are both in northern and southern Yemen and include the following governorates: Sana'a, Hajjah, Al Mahwit, Hodeidah, Aden, Lahj and Al Dhale'e. Working alongside national partners and strengthening their capacity is an essential part of our programming.
Your challenge
The responsibility of the Manager of Programme Quality is to ensure high- quality programme design, implementation and evaluation by providing line management with expertise and knowledge. In addition, the Manager of Programme Quality is responsible for the development of project proposals for potential donors. We are looking for a colleague who is creative and proactive, ready to work on a challenging assignment with extensive managerial responsibilities within a constantly changing context.
Your main tasks and responsibilities
Programme Quality
Contribute to the quality and consistency of programme planning.
Responsible for adherence to ZOA policy and compliance with ZOA, national and international guidelines, policies and standards in the implementation of projects.
Support PGM's in carrying out partner assessments and the development of capacity development plans.
Ensures gender, protection, inclusive and conflict- sensitive project design and implementation.
Donor management, compliance and reporting
Responsible for adherence to donor policy and compliance with donor guidelines, policies and standards in the implementation of projects.
Responsible for process guidance to ensure on-time asubmission of donor approval requests, reports and evaluations.
Organizational development and requirements & management
Advises and supports Country Director (CD) and Programme Managers (PGMs) on the development of the Country Strategy and Annual Plan, including the use of standardized indicators to inform decision-making.
Supports the CD and PGMs in the writing of the internal quarterly reports, monthly portfolio updates and annual review.
Member of the Country Management Team
Monitoring, Evaluation, Accountability and Learning
Support MEAL staff in the development, implementation and maintenance of monitoring, evaluation and learning (MEAL) frameworks.
Supports the programme teams in the use of beneficiary accountability tools throughout the programmes in line with ZOA Integrity Framework.
Responsible for the development of knowledge management at country level and contributing to organization-wide learning.
Proposal writing and donor acquisition
Responsible for the development of high quality project proposals for potential donors.
Supports CD in monitoring consistency between donor proposals and Country Strategy.
Invests in relationships with new potential donors and strategic partners.
Communication, visibility and advocacy
Represents ZOA in bi-weekly Humanitarian Communication Working Group and Advocacy Working Group meetings.
Supports PGMs in adherence to donor policy and compliance with donor guidelines, policies and standards around communication and visibility.
Coordinates with the ZOA communication department on efforts around external communication and advocacy.
Management of programme quality team
Responsible for leadership to, supervision and periodic appraisal of programme quality department team members.
Authority
The Manager of Programme Quality is accountable to the Country Director.
Your profile
Identity
The candidate is expected to fully support the vision and mission of ZOA.
Knowledge
University degree in a humanitarian, development or other relevant fields;
At least three years of field experience in a fragile context;
Command of English;
Expertise in one of ZOA's sectors;
Research skills.
Skills/Attitude
Conceptual flexibility;
Logical thinker;
Strong formulation and writing skills;
Innovative;
Management skills
Customer-friendly attitude;
Result-oriented approach;
Initiative;
Interpersonal sensitivity.
Special conditions
Up to 1/3 of time required for travel;
This duty station includes additional R&R arrangements.
We offer
ZOA offers you a challenging job, an inspiring and motivated team in the programme country, and good benefits and remuneration.
How to apply
Do you need more information?
For more information about ZOA, please visit our website www.zoa-international.com.
If you have questions about this vacancy, you can contact Sandra Vogd, HR Advisor, email [email protected].
Interested and do you want to apply?
ZOA operates with an equal opportunities policy and is committed to diversity in the workplace. Qualified women and men, people of all nationalities, and cultural backgrounds, and candidates with disabilities are welcome to apply.
If you are interested in this position, please apply via: https://cvselectie.net/zoa/7821/
CV's of no more than 5 pages in length are appreciated.
Only selected candidates will be contacted and invited to participate in the process of recruitment. It is our aim to inform all other candidates of their status in the recruitment process within 4 weeks after the vacancy has closed. A written test will be part of the recruitment procedure. Documents that do not match the profile above will not be considered. Internal candidates will have priority, in case of similar results.
Please note that ZOA carries out background and reference checks (including COTER: check your name on counter-terrorism lists) for all candidates as part of the recruitment process. As ZOA participates in the Inter-Agency Misconduct Disclosure Scheme, all reference checks include a written questionnaire: the "Statement of Conduct", which will be sent to past employers regarding Misconduct (such as sexual exploitation, abuse or harassment).