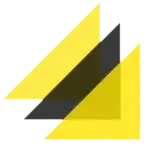 About Agoda
Agoda is an online travel booking platform for accommodations, flights, and more. We build and deploy cutting-edge technology that connects travelers with more than 2.5 million accommodations globally. Based in Asia and part of Booking Holdings, our 4,000+ employees representing 90+ nationalities foster a work environment rich in diversity, creativity, and collaboration. We innovate through a culture of experimentation and ownership, enhancing the ability for our customers to experience the world.
About The Role
Agoda is looking for an efficient and analytical Marketing Specialist to join the operations function of the Sensitive Pricing Team. The team plays a critical role in Agoda's ongoing growth by executing both central and locally driven pricing strategies. Reporting to the Senior Specialist, the Marketing Specialist will regularly need to coordinate and collaborate with other teams within the Marketing department and across Agoda (with Product/Tech, Supply, Partnerships, etc.). Strong communication and interpersonal skills are also required.
Some typical activities that you will support are:
Process management and design: you will be the person in charge of managing certain pricing processes, and over time will be tasked with optimizing existing ones or creating new ones, along with associated training material and documentation.
Test and measure: you will think about new test ideas and collaborate on how best to execute them.
Cross-team collaboration: you'll work with many different stakeholders from across the basis and the globe daily.
Campaign execution: our team manages pricing campaigns across different suppliers and products, and often creates more. You will take ownership of some of those, maintain, and monitor them
This role is good for you if you:
Are self-driven, self-organized, and hard-working: there is a lot to do and learn here. It's fun and rewarding and you will gain hands-on experience along the way, but as the project we do creates a big impact, we are looking for someone who wants to make a difference.
Want a chance to learn how to innovate and always improve: Agoda is never happy with the status quo, we're on a quest for continuous improvement. You will learn how to review what you do, how to analyze data, how to come up with ideas, and how to validate hypotheses before testing them and seeing what kind of results you can actually drive yourself.
What you'll need to succeed:
Bachelor's Degree or higher in economics, statistics, engineering, finance, business administration, marketing, or relevant subjects
Great work ethics: you will do whatever it takes to deliver with a growth mindset effort
Willingness and ability to learn: not just execute, but also see how you can become always more efficient
Confidence to express an opinion, speak up your ideas, and manage various stakeholders
Familiarity with quantitative analysis (advanced Excel)
Excellent presentation skills
Good command of the English language, both written and verbal
It's great if you have:
Basic knowledge of SQL a plus
#STRA#ANLS#MRKT#3 #sanfrancisco #sanjose #losangeles #sandiego #oakland #denver #miami #orlando #atlanta #chicago #boston #detroit #newyork #portland #philadelphia #dallas #houston #austin #seattle #washdc #tirana #yerevan #sydney #melbourne #perth #vienna #graz #linz #baku #minsk #brussels #antwerp #ghent #charleroi #liege #saopaolo #sofia #toronto #vancouver #montreal #shanghai #beijing #shenzhen #zagreb #cyprus #prague #Brno #Ostrava #copenhagen #cairo #alexandria #giza #estonia #helsinki #paris #nice #marseille #rouen #lyon #toulouse #tbilisi #berlin #munich #hamburg #stuttgart #cologne #frankfurt #dusseldorf #dortmund #essen #Bremen #leipzig #dresden #hanover #nuremberg #athens #hongkong #budapest #bangalore #newdelhi #jakarta #bali #bandung #dublin #telaviv #milan #rome #naples #turin #palermo #venice #bologna #florence #tokyo #osaka #yokohama #nagoya #okinawa #fukuoka #sapporo #amman #irbid #riga #beirut #tripoli #vilnius #luxembourg #kualalumpur #malta #chisinau #amsterdam #oslo #jerusalem #manila #warsaw #krakow #sintra #lisbon #porto #braga #cascais #loures #amadora #almada #doha #alrayyan #bucharest #moscow #saintpetersburg #riyadh #jeddah #mecca #medina #belgrade #singapore #bratislava #capetown #johannesburg #seoul #barcelona #madrid #valencia #seville #bilbao #malaga #oviedo #alicante #laspalmas #zaragozbanga #stockholm #zurich #geneva #basel #taipei #tainan #taichung #kaohsiung #Phuket #bangkok #istanbul #ankara #izmir #dubai #abudhabi #sharjah #london #manchester #liverpool #edinburgh #kiev #hcmc #hanoi #sanaa #taiz #aden #gibraltar #marrakech #lodz #wroclaw #poznan #Gdansk #szczecin #bydgoszcz #lublin #katowice #rio #salvador #fortaleza #brasilia #belo #belem #manaus #curitiba #portoalegre #saoluis data representation data analysis SQL data analytics analytics python (programming language) data mining data science r (programming language) tableau analytical skills data visualization databases business analysis business intelligence (bi) microsoft sql server machine learning statistics microsoft power bi java finance shopee traveloka google facebook ctrip trip.com makemytrip grab amazon pandas (software) artificial intelligence (ai) information technology capital one accenture upwork deloitte mckinsey bain microsoft uber lyft gojek lazada alibaba shopify expedia skyscanner
Equal Opportunity Employer
At Agoda, we pride ourselves on being a company represented by people of all different backgrounds and orientations. We prioritize attracting diverse talent and cultivating an inclusive environment that encourages collaboration and innovation. Employment at Agoda is based solely on a person's merit and qualifications. We are committed to providing equal employment opportunity regardless of sex, age, race, color, national origin, religion, marital status, pregnancy, sexual orientation, gender identity, disability, citizenship, veteran or military status, and other legally protected characteristics.
We will keep your application on file so that we can consider you for future vacancies and you can always ask to have your details removed from the file. For more details please read our privacy policy .
To all recruitment agencies: Agoda does not accept third party resumes. Please do not send resumes to our jobs alias, Agoda employees or any other organization location. Agoda is not responsible for any fees related to unsolicited resumes.