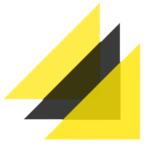 CTG overview
CTG staff and support humanitarian projects in fragile and conflict-affected countries around the world, providing a rapid and cost-effective service for development and humanitarian missions. With past performance in 17 countries – from the Middle East, Africa, Europe, and Asia, we have placed more than 20,000 staff all over the world since operations began in 2006.
CTG recruits, deploys and manages the right people with the right skills to implement humanitarian and development projects, from cleaners to obstetricians, and mechanics to infection specialists, we're skilled in emergency response to crises such as the Ebola outbreak in West Africa. Key to successful project delivery is the ability to mobilise at speed; CTG can source and deploy anyone, anywhere, in less than 2 weeks and have done so in 48 hours on a number of occasions.
Through our efficient and agile HR, logistical and operational services, CTG saves multilateral organisations time and money. We handle all our clients' HR related issues, so they are free to focus on their core services.
Visit www.ctg.org to find out more
Overview of position
Established in 1951, IOM is the leading inter-governmental organization in the field of migration and works closely with governmental, intergovernmental and non-governmental partners. IOM is dedicated to promoting humane and orderly migration for the benefit of all. It does so by providing services and advice to governments and migrants.
IOM in Libya assists in providing medical services to vulnerable migrants, IDPs, and vulnerable host populations, especially in detention centres and at disembarkation points and organizing community outreach services for stranded migrants. At the same time, IOM also extends support to southern Libya through the project entitled "Support to Integrated Border and Migration Management in Libya (SIBMMIL)", which aims to apply the health, border mobility management (HBMM) framework of IOM for a mobility-competent health system in coordination with the Integrated Border Management (IBM) unit. As part of the project activities, IOM supports eight health facilities by deploying a medical doctor to provide primary health consultations for the most vulnerable migrants, IDPs and host communities.
Under the overall guidance of the Project Officer (migration health), technical guidance of the Field Health Coordinator, and direct supervision of the Clinical Supervisors in Sebha, the incumbent will work in the Ubari General Hospital, Ubari, in close coordination/collaboration with the facility management. The incumbent will work five days weekly to provide medical consultation and necessary treatment/referrals to the patients visiting the facility. The incumbent will also coordinate with the relevant facility staff to regularly submit facility-based data, including active participation and support to the Rapid Response Teams (RRT) during the community-based disease surveillance exercises.
Role objectives
– Provide routine and emergency medical consultation to the patients visiting the health facility during duty hours.
– Provide the necessary medical treatment and follow-up for beneficiaries referred to secondary care facilities for treatment and/or investigation.
– Provide necessary counselling to the patients identified with any communicable or non-communicable diseases.
– Ensure timely information sharing to the facility management and clinical supervisor on any diseases of public health concerns identified and support while organizing community based-surveillance activities.
– Assess the health needs of migrants and displaced populations; identify priority causes of ill-health; prepare plans to address these in coordination with the facility management.
– Ensure timely submission of data related to daily consultations and the health activities conducted by IOM in coordination with the Clinical Supervisor.
– Assist in implementing clinical and non-clinical activities to ensure continuous provision of quality health services to IDPs, migrants and host communities.
– Ensure that quality control/quality assurance procedures are adopted and followed while providing medical care to beneficiaries up to the national and IOM global standards.
– Ensure that infection prevention and control, including for the COVID-19 mechanisms, are in place and followed at service provision points.
– During the provision of the services, look for any beneficiary with symptoms of COVID-19 and refer them for further testing ad management.
– Assist in active case finding and contact tracing of tuberculosis and COVID-19.
– Assist in managing urgent medical cases in coordination with public health referral hospitals.
– Assist and follow all the cases referred from the field to ensure quality management of medical conditions to the best available services in the area.
– Assist in developing improved systems for regular monitoring and reporting on health project achievements, challenges/early warning systems, and strategic needs.
– Ensure the confidentiality of the medical information of IOM beneficiaries.
– Ensure daily or weekly reporting as requested by the supervisors.
– Coordinate with the MOH staff responsible for recording and reporting for timely submission of health records to the DHIS-2 platform.
– Undertake duty travels as required.
– Undertake other related duties as assigned.
Project reporting
Clinical Supervisor
Key competencies
The incumbent is expected to demonstrate the following values and competencies:
Values – all staff members must abide by and demonstrate these three values:
– Inclusion and respect for diversity: Respect and promotes individual and cultural differences; encourage diversity and inclusion wherever possible.
– Integrity and transparency maintain high ethical standards and act consistently with organizational principles/rules and standards of conduct.
– Professionalism: demonstrates the ability to work composed, competent and committedly and exercises careful judgment in meeting day-to-day challenges.
Core Competencies – behavioral indicators level 3
– Teamwork: develops and promotes effective collaboration within and across units to achieve shared goals and optimize results.
– Delivering results: produces and delivers quality results in a service-oriented and timely manner; is action-oriented and committed to achieving agreed outcomes.
– Managing and sharing knowledge: continuously seeks to learn, share, and innovate.
– Accountability: takes ownership for achieving the organization's priorities and assumes responsibility for own actions and delegated work.
– Communication: encourages and contributes to clear and open communication; explains complex matters in an informative, inspiring and motivational way.
Team management
Teamwork: develops and promotes effective collaboration within and across units to achieve shared goals and optimize results.
Further information
Female candidates are highly encouraged to apply for this role.
---
Closing date: 27 Dec 2022