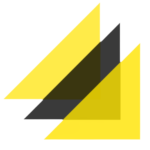 War Child believes no child should be part of war. Ever. Children have the right to grow up in peace, free from fear and violence. To develop their full potential and become the person they want to be. War Child makes a lasting impact. By protecting children from violence and offering psychosocial support and education. We unleash the children's inner strength with our creative and involving approach. And inspire as many people as we can to participate in our cause. War Child is both implementing its own programmes and cooperating with a variety of partner organizations in 14 countries around the world.
War Child Holland is looking for:
Operation Assistant – Jordan Country Program
Background
War Child Holland (WCH) is an independent and impartial international non-governmental organization investing in a peaceful future for children and young people affected by armed conflict. We strive to empower children and young people while enabling adults to bring about positive and lasting change in the lives of conflict-affected children and young people.
We are seeking to strengthen our team and we are currently seeking an enthusiastic Operation Assistant to join our dynamic team of professionals dedicated to helping children and their families
You
As an Operations Assistant you will ensure that Operations processes and systems are running effectively and efficiently to enable programme staff and other stakeholders to implement the War Child Programme in Jordan.
S/he is also responsible for the compliance with external donor financial and administrative requirements.
Position in the organisation
The Operations Assistant is part of the Operations Support department reporting to the Senior Logistics, Security and Liaison officer. S/he does not manage staff.
Your Challenge
Handling Operations and Procurement
Draft Procurement Requests "PRs" when needed for operations
Draft Procurement Orders "PO" especially for preferred suppliers
Draft Bid analysis form
Scan PRs and POs
Maintain information on PRs and POs in the tracking sheet
Prepare Goods Receipt Note
Update information on suppliers in the suppliers list
Update contract information in the contract management list
Draft letters to Government ministries and other appropriate local institutions when needed
Maintain tracking sheet for travel requests (fleet)
Draft calculation for the millage consumption
Ensure and train driver to fill log sheets
Assist in travel arrangement and events management that happens in Jordan for WCH
Get offers after coordination and filling the request for quotations
Help with following up the assets and handle the assets transformation updates after checking with the line manager
Assist in delivering training when needed
Any other task appointed by the line manager.
Administrative and procurement tasks are handled in a timely and organised fashion as per procurement policy (70%)
Handling finances
Builds the capacity of partners and staff in payments
Checks and verifies that all payments are done in accordance with WCH Financial & procurement rules and regulations.
Collects approvals for payments
Assists during Audits though maintenance of tracking sheets and scanning procurement files.
Supporting finance needs in scanning when needed
Any other task appointed by the line manager
Finances are handled in such matter that all financial documents are done according to international auditing standards (15%)
Handling HR
Assist in uploading the timesheet for staff on monthly basis
File timesheets, leaves etc
Maintain timetables, for contract reviews, renewals, IDs and serial number.
Exams monitoring for candidates when needed
Take minutes of meetings when required
Organize invitations for candidates
Assist to maintain the human resources filing system, paper and electronic and ensure that files are kept confidential.
HR tasks are handled in a timely and organised fashion and according to HR workings agreement (15%)
Your Profile
Degree in business or similar degree.
Two years' experience in similar positions with an NGO
Preferably previous experience working with children/refuges/vulnerable populations.
Strong computer skills, Microsoft office and especially in Excel
Fluency in Arabic and English
Cultural sensitivity
Result-oriented
Attentive to detail and cost-conscious.
Flexibility and work well within a team
We Offer
A dynamic and challenging work environment, with opportunities to grow and enhance your skills.
Competitive salary and comprehensive secondary benefits including opportunities to develop professionally.
Working as part of a multinational, multilocational team committed to support children affected by violent conflict, with relevant expertise and experience.
Contract
Local contract with corresponding benefits.
Location
Jordan – Amman with regular visit to War Child field locations and ability to visit Jordan governments and other agencies
How to apply
Interested and qualified candidates are invited to upload their CV and a short cover letter (max 400 words), in English, no later than 31st Dec 2022, by using the following hyperlink: https://warchild.onlinevacatures.nl/en/job/257283/apply
No application will be considered through other platform, interested candidate can only apply through the above link
"Commitment to the vision and goals of War Child Holland in Jordan, including adherence to the integrity policy, is essential"
N.B. War Child will be reviewing applications on a rolling basis and reserves the right to close the vacancy if a successful candidate is identified prior to the deadline. Appointment of a successful candidate remains subject to funding.
---
Closing date: 31 Dec 2022