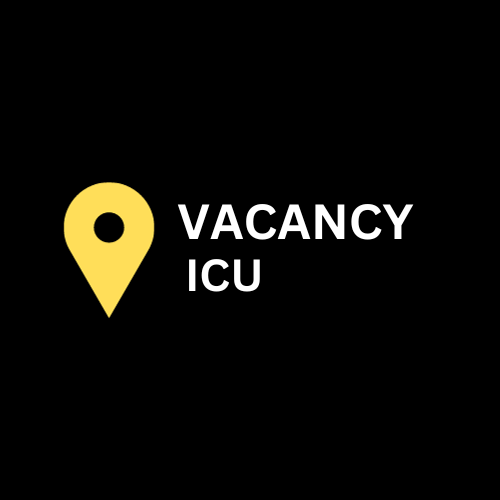 With over 70 years of experience, our focus is on helping the most vulnerable children overcome poverty and experience fullness of life. We help children of all backgrounds, even in the most dangerous places, inspired by our Christian faith.
Come join our 34,000+ staff working in nearly 100 countries and share the joy of transforming vulnerable children's life stories!
The escalation of conflict in Ukraine has forced more than 5 million people – mostly women and children – to flee to neighbouring countries. With the escalating crisis, the needs are growing by the hour. More than half of Ukraine's children have either fled for safety within the country or are living as refugees.
Since the conflict started, our teams have been on the ground assessing and responding to the urgent needs of those searching for safety. We are currently scaling up our multi-country response across three countries (Moldova, Romania, and Ukraine) and are recruiting for many key positions that will make a direct impact on the lives of people who have been caught up in conflict.
Employee Contract Type:
Local – Fixed Term Employee (Fixed Term)
This position will be based in Ukraine
MAJOR RESPONSIBILITIES
Partnership Policy and Strategy Development and Management (15%):
Contribute to the development/revision of World Vision Ukraine Crisis Response partnership policy and capacity development strategy by linking with operations, programme development, technical team and finance whilst ensuring that the WV UCR partnering policy is reflective of WV global partnering policy and strategy.
Provide guidance within World Vision Ukraine Crisis Response on the localization agenda
Identify and select suitable partners for the WVUCR in location XXX
Contribute to the development of the WVUCR national localization strategy and update it accordingly
Contribute to the development of the WVUCR partner strategy with FBO and churches
Develop and sustain strong relationships with partner organizations, other relevant organizations, and local/government officials. Liaise with relevant parties to coordinate activities and approaches.
Contribute to case studies/briefs highlighting out partnering work for presentation in different forums and donors.
Compliance & Improvement (30%):
Update and improve the partner database, ensuring capacity assessments, training efforts, monitoring reports, risk appraisals and development plans are on-file;
Contribute to identifying gaps in governance, systems and processes with government and NNGO partners In close collaboration with the Partnership Manager.
Responsible for blocked party screening of partners on a regular basis and information concerning status is kept on file;
Update, monitor and improve the partners risk register.
Contribute to strengthen the process to track all WVUCR partnership process across countries within the UCR and produce consolidated information and analysis for senior leadership team (and key Metrics for measuring progress and impact).
Ensure that WVUCR is coherent and compliant with the best practices that promote the localization agenda in alignment with the grand bargain.
Work with Partenrship Manager and WVUCR support offices focal points to develop/review sub agreements and MOUs and offer support in monitoring partnering issues as may be required by the WVUCR support offices.
Capacity Building of Partners (25%):
Spearhead capacity assessments for partner and government organizations using partner capacity scorecard in XXX location;
Support partners in development of their capacity building plan and drive its implementation;
Identify with technical specialists and field-based managers capacity gaps of partners and co-create plans to build capacity and monitor uptake of new skills;
Spearhead capacity development on key themes to develop organizational/operational capacity of partners: creating curriculum, training materials, and conducting training;
Mobilize capacity development opportunities and coordinate technical assistance to improve the capacity of implementing partners in the areas of:
Review and contribute to the refinement of the capacity building approaches to ensure the most appropriate capacity building actions are employed in addressing each partner capacity needs and agree capacity development action plans with partner capacity building, finance and accountability officer.
Partners in Program Development (10%):
Support the program development team by presenting pre-selected (and vetted) partners for inclusion in proposals. Develop a database of INGOs and NNGO in location XXX for this purpose
In close collaboration with MEAL, technical specialists and project managers, identify integration opportunities with concurrent projects and programs and plan with partners to promote integration;
Quality Improvement in Partnering (15%):
Support the documentation of evidenced-based approaches in working in partnerships with N/INGOs, government and other humanitarian agencies in location XXX to achieve impact through consultation, sharing experience and creating platforms to facilitate learning, thus reflecting our desire to position World Vision Ukraine Crisis Response as an organization that is at the forefront of innovative thinking on partnering.
Contribute to the review of existing WVUCR in-house resources to establish partner training material bank and improve these resources.
Provide technical support for programmes working with a range of partners in location XXX and in particular by providing guidance and developing tools that will assist in working with N/INGOs and governments departments and municipalities.
Contribute to the developments of national partnering annual work plans and monitoring its implementation
Support the Partnership Manager as Chair of the partnership vetting committee to ensure that WVUCR has developed a comprehensive methodology for assessment and cost benefit/value addition to working with the selected partners.
Promote an atmosphere of learning and development as well evidence generation in location XXX in regards to partners- including facilitating learning and information sharing between WVUCR partners.
Work with the MEAL manager to ensure guidance for partners on establishing/strengthening the M&E and accountability mechanisms whilst ensuring they are up to date.
Support in development of metrics/dashboards across the response to assess the effectives and efficiently, working in partnership with the program/operations.
Internal and External Engagement (15%):
Serve as focal point for partner issues, providing updates to key stakeholders as required in location XXX;
Promote the localization agenda through participations in key meetings for contribution and proofing World Vision Ukraine Crisis Response partnering work geared toward localization.
Contribute to the development marketing and lesson learnt material, highlighting program's efforts to build NNGO and government capacity;
Participation in grant start-up workshops and partner review meetings
Participation in the UN and internal ERM meetings.
REQUIRED KNOWLEDGE, SKILLS & QUALIFICATIONS
Demonstrates well-developed interpersonal skills, excellent communication skills, both verbal and written, as well as negotiation skills
Ability to 'see the bigger picture'
Resilient and able to work in a high pressure environment with minimal supervision
Able to multi-task and deal with complex issue
Ensure a gender perspective in the scope of work
Agile and open to feedback.
The following may be acquired through a combination of formal or self-education, prior experience or on-the-job training:
Educational level required: Degree in relevant field (Development, Social Sciences, International development/ International relations)
Technical Training qualifications required: Professional technical skill desired: Humanitarian standards (SPHERE), specific trainings on donor requirements e.g. WFP, G2G training, GoG Training, EuropeAid training, Security training
Experience: 3 years of experience in the field of development issues, compliance management or auditing, partnering, and humanitarian emergency affairs in conflict and post-conflict settings.
A least 3 years experience of program reviews, and provision of support to WFP, EU USAID-OFDA or any UN Partners (or direct undertaking of implementation through partners)
PREFERRED KNOWLEDGE, SKILLS & QUALIFICATIONS
TRAVEL AND/OR WORK ENVIRONMENT REQUIREMENT
Work environment: Chisinau, Moldova, supporting Romania and Moldoca as well as Lviv and Chernivtsti in Ukraine
Language Requirements: Good English and Ukrainian languages skills. For the Moldovsa/Romania position English, Romanian and Moldova language skills are requirements