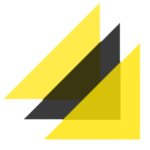 Activity Background
The purpose of the USAID/Zambia's Monitoring, Evaluation and Learning Platform Activity is to improve program performance management and efficiency at all levels to help the mission meet Agency requirements, make improved informed strategic and management decisions around program implementation, and advance Agency learning. In addition, the MEL Activity will provide the mission access to technical and advisory services to design and carry out specialized multiple, third-party MEL tasks including practices, processes, and requirements that support Program Cycle implementation. Further, through the MEL Platform activity, the mission will achieve efficient MEL functions to enhance data-driven decision making and strategic steering of the mission's country strategy.
Position Background
Zambia has been designated as one of USAID's global "democratic bright spots", and a Partnership for Democratic Development (PDD) focus country. The PDD is an opportunity to partner with the Government of the Republic of Zambia (GRZ) and other stakeholders to deepen democratic development and deliver meaningful 'dividends' to Zambian citizens. The PDD is also an opportunity to complement and amplify USAID's existing investments to support the GRZ to implement decentralization, and to strengthen accountability and transparency.
The GRZ has expressed interest in partnering with USAID to roll out its decentralization initiative more effectively nationwide and to develop a public way of tracking key reforms. Through the PDD program, USAID intends to build upon the work already begun by its existing activity on decentralization, Local Impact Governance (Local Impact) on the one hand and to explore a stronger multi-stakeholder analytical, learning and influencing function on the other.
The Purpose of this consultancy is to advise on the design of a two-pronged PDD program comprised of:
The deepening and expansion of Local Impact in scope and geographical reach;
Establishment of multi-stakeholder analytical and influencing think tank function to service and influence GRZ's policy decisions.
Responsibilities
1. Hold consultative meetings with DAI, the Ministry of Local Government and Rural Development (MLGRD), selected local authorities, the Decentralization Secretariat (DS), the Ministry of Finance and National Planning (MoFNP) and the main sector ministries that have been earmarked for devolution, the Civil Society Organizations (CSOs) Decentralization Alliance Network (DAN) and solicit their suggestions on:
a) How USAID can deepen the implementation of the current intervention areas under Local Impact such as:
Deepening the capacity building of local authorities on Local Economic Development (LED).
Supporting them to develop and implement LED Strategies and Bankable Business Plans.
Supporting the GRZ to implement HR reforms.
Supporting the GRZ to define new organizational structures for local authorities to accommodate the devolved functions; increased investment in CSO accountability work.
b) Potential new intervention areas for inclusion in Local Impact's expanded scope such as:
Supporting the GRZ to roll out sector devolution.
Supporting GRZ to develop mechanisms for sector grant tracking and reporting at the local authority level, defining the level of discretion and accountability.
Supporting the GRZ to plan for the devolution of the next 'tranche' of ear marked sectors.
Supporting the GRZ to implement the change management strategy on decentralization that includes strategic communication of the imminent changes from the central to the local level.
c) The value and feasibility of establishing an analytical and influencing thinktank function that is independent from but close enough to influence the GRZ. This includes its core functions, how it should be structured and where it should be positioned for maximum impact and sustainability.
2. The consultant should also make suggestions of strategic topics for research to be undertaken through this function such as:
Revenue assignments and revenue sharing mechanisms between central government.
The kinds of studies/research that it should facilitate such as natural resource revenue sharing mechanisms between the central and local governments.
Simplification of the IDP development process.
The future of CDF.
Drivers of corruption in local authorities.
Land – the dual land tenure system as a constraining factor for economic development.
Deliverables
The following is an illustrative list of deliverables expected from the consultant with support from the Z-MELP team. Final deliverables will be agreed up with the Consultant at the contracting phase:
Workplan
Draft and Final Options paper for the deepening and expansion of Local Impact.
The framework of a design of the analytical think tank function and the role of the Learning Lab which is currently under development under Local Impact. Report of consultative meetings held.
Qualifications
Master's degree in public policy, political science, international development or another relevant field. Applicants without a master's degree will be considered with an additional 2-year relevant experience.
20+ years working experience of demonstrable experience managing human resources and administrative, operational and procurement tasks on donor – preferably USAID – funded projects.
Recent work experience on Decentralization issues in Zambia.
Demonstrated understanding of the current landscape on decentralization in Zambia.
Established relationships with Zambian decision makers and key stakeholders in decentralization.
Knowledge of USAID and other donor's decentralization work in Zambia.
Experience with multilateral bank programs on decentralization in Africa.
Demonstrated experience and Knowledge of government systems, public sector reforms and the role of Civil Society Organizations.
Excellent professional English writing and reporting skills.
Proven ability to independently plan and execute complex tasks while addressing daily management demands.
Timeframe
The consultancy anticipated to have 40 days of LOE from December 2022-April 2023.
Place of performance
Homebased with travel to Lusaka, Zambia.
Reporting
The position will report to Z-MELP Chief of Party.
---
Closing date: 31 Dec 2022