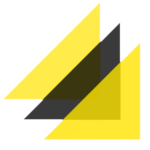 Polish Humanitarian Action - Polska Akcja Humanitarna
Polish Humanitarian Action (PAH) is an international non-governmental humanitarian organization providing humanitarian and development help worldwide since 1992. So far, the interventions have been carried out in 50 different countries. By possessing long-standing expertise in the implementation of projects in Water, Sanitation and Hygiene, Food Security and Livelihoods, as well as Nutrition and Education, PAH concentrates its global activities on ensuring sustainable and stable development of regions suffering from the consequences of armed conflicts, natural disasters, and other humanitarian crises.
Responsibilities:
Manage PAH Poland Mission procurement and logistics operations in line with programme requirements, and procedures;
Analyzing the needs of FWAs and act upon establishing them;
Supporting program teams to submit procurement plans with understanding the needs and requirements;
Managing suppliers and current contracts database;
Ensure asset and warehouse management system and regular inventory is conducted;
Ensuring standardized documentation and filing system;
Overal control of the subordinates in full scope of tasks including but not limited to setting objectives, performance review and capacity building of the team;
Monthly and quarterly reporting to HQ including recommendations and future key objectives.
Requirements:
Minimum 4 years experience in supply chain management at a senior level;
Previous experience in non-profit/humanitarian sector preferable;
People management and development skills;
High level of computer literacy;
Proficient in spoken and written Polish and English (C1);
BA or Master's Degree in related field, e.g. logistics, transport, procurement.
What we offer:
Full time position
Flexible working time
Extra leave
Remote work opportunities
Extra social benefits
International environment
Professional development opportunities
How to apply
If you are interested in applying for this position, please fill in the online form by 20/12/22. Kindly note that only shortlisted candidates will be contacted for the next stages of the recruitment.
---
Closing date: 20-Dec-22