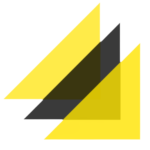 International Institute for Sustainable Development
The International Institute for Sustainable Development (IISD) is an award-winning independent think tank working to accelerate solutions for a stable climate, sustainable resource management, and fair economies. Our work inspires better decisions and sparks meaningful action to help people and the planet thrive. We shine a light on what can be achieved when governments, businesses, non-profits, and communities come together. IISD's staff of more than 120 people, plus over 150 associates and consultants, come from across the globe and from many disciplines. With offices in Winnipeg, Geneva, Ottawa, and Toronto, our work affects lives in nearly 100 countries.
Reporting to IISD's Finance Manager or their designate, this service-focused position will act as a financial resource for IISD's programs and will be the interface between IISD's budgeting process, general ledger system, external funders, and internal program staff.
Responsibilities:
1. Proposal Phase
Assist with providing institutional information and complete vendor questionnaires for the funder.
Assist with proposal budgets as needed (review for consistency, check formulas, etc.).
2. Project Start
Review the contract agreement and produce a project charter and project overview; flag any potential issues or important matters to monitor; submit the project charter and overview to the project manager for review; save documentation in the directory.
Review the project cost template; ensure coherence with the contract agreement; upload to the dashboard.
Gather IISD signatures for the agreement; assist with shipping original copies if required by the funder.
Ensure all project documentation is stored in the project support office and the dashboard is updated.
Create a schedule of project financial reporting and send calendar invitations 3 weeks before each report.
3. Project Duration
Send a reminder or inquiry about disbursement requests and invoices.
Prepare disbursement requests and invoices for projects and for cost recovery.
Follow up on outstanding disbursement requests/invoice payments monthly.
Monitor the financial reporting schedule; 3 weeks prior to the report due date, send an email to the project manager with report details, including the due date, reporting date, and any special conditions.
Produce a draft financial report 2 weeks prior to the deadline and gather backups from account payables.
Update the project cost template in the dashboard periodically.
Prepare for financial audits and provide support throughout the life of the project on funder approvals, procurement processes, needed back-ups, etc.
4. Project Closure
Liaise with the project manager on project closure.
Close time-tracker.
Prepare financial reporting.
Program-level work
Monthly revenue recognition.
Prepare annual budget and forecast.
Liaise with the Controller and Accounts Payable on incorrect entries in the billing value report.
Attend monthly reviews with the project managers per workstream.
Assist in the preparation of and support the institutional audit.
Other duties as assigned.
Qualifications:
Two years of work experience, including the creation of financial reports for third-party review.
CFC employé(e) de commerce or university degree in business administration/commerce with a major in accounting.
Experience being a member of an audit team or having work reviewed by an external audit team.
Progress toward an accounting designation would be considered an asset.
Strong English communication skills (written and verbal).
Demonstrated initiative or willingness to understand project-based financial activities in order to assist project staff in managing project budgets.
Demonstrated ability to improve processes.
Demonstrated ability to work remotely, independently, and as a member of a team.
Proficiency with accounting systems, Microsoft Excel, Word, and Outlook.
Closing date: December 31, 2022
Employment Start Date: February 1, 2023
Candidates must hold appropriate work authorization for their location.
Only those candidates we wish to interview will be contacted. Resumes will be kept on file for one year.
IISD has implemented a COVID-19 Vaccination Policy that requires employees who are required or choose to be at an office or participate in in-person team events or in-person meetings/events to be fully vaccinated. Anyone unable to be fully vaccinated, either because of a sincerely held religious belief or a medical condition or a disability that prevents them from being fully vaccinated, can request a reasonable accommodation.
IISD is committed to fostering a more equitable and sustainable world and welcomes candidates who uphold our values of diversity, equity, and inclusion. In addition, to correct the conditions of social injustice and disadvantage in employment around the world, we encourage candidates from historically marginalized groups, including women, Indigenous Peoples, people with disabilities, people from different racial and ethnic backgrounds, and those who identify themselves as 2SLGBTQIA+ to apply for this position. Preference will be given to the equity-deserving groups during the hiring process. We offer reasonable accommodations in our recruitment process and seek applicants' advice on how best to accommodate their needs. Please self-identify and answer our employment equity questionnaire on our applicant tracking system when you apply.
How to apply
Applications will only be accepted through IISD Bamboo HR.
Or, through the IISD official website:
https://www.iisd.org/mission-and-goals/employment-and-consulting
Application Procedure:
Applications will only be accepted through Bamboo HR. Please include the following:
A CV (no longer than two pages)
A letter of motivation (one page)
All submissions must be in English.
---
Closing date: 31-Dec-22