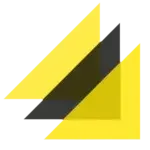 Christian Health Association of Kenya
Christian Health Association of Kenya (CHAK) is a leading National Faith Based Organization (FBO) of Protestant churches' health facilities and programmes from all over Kenya, established in 1946 with a goal of promoting access to quality health care. We seek a dynamic and highly experienced candidate for the Monitoring, Evaluation & Learning (MEL) Officer position to be based in Meru County for a USAID-funded Jamii Tekelezi project.
Reporting to the Monitoring Evaluation & Learning Manager, the successful candidate will carry out and implement integrated M&E systems as well as incorporating lessons learned from Program implementation. S/he will be key person for regular compilation, verification, storage, consolidation of program data and giving real time information to the program team.
Key responsibilities include:
Collect, verify, collate, and report all data required for USAID, MOH and CHAK reports. This encompasses data cleaning and upload to CHAK/JTP DHIS2 instance, DATIM, CPMIS and Partner portal on weekly, monthly, and quarterly basis.
Collaborate with County Health Management Teams (CHMTs) and County Department of Children Services (CDCS) to conduct routine data quality audit (DQA)/validation, provide targeted feedback to improve data quality and follow up on data quality improvement plans (DQIP) in all the supported sites.
Take lead in promotion and scale up of EMR Point of Care (POC) model at county level.
Support the CHMTs in roll out and implementation of case-based surveillance (CBS) activities in priority facilities.
Work with beneficiaries and Consortium partners to develop a beneficiary feedback mechanism for timely decision making, and improvements to programming through collaborative, adaptation and learning approaches.
Take part in county/sub county/facility data review and data consumption meetings and prepare reliable and accurate accompanying narratives.
Capacity building of project, partners, MOH and grantees staff in quality data collection, analysis, dissemination, and use of health information at county and health facility levels for program planning and management.
Support the identification of case studies and human-interest stories for inclusion in periodic progress reports to the donor, CHAK, and other stakeholders.
Ensure county project activities are compliant with the approved work plan and that project results are aligned with the project monitoring plan; will also contribute to development of project strategies; work plans and budgets.
Maintain positive relations with government counterparts, program partners and other relevant stakeholders.
Required Qualification and experience
Bachelor's Degree in Biostatistics or Epidemiology, Health informatics, Public Health or other health-related degree from an accredited university.
Experience of at least five (5) years in Monitoring and Evaluation of Key Populations, Care and Treatment, OVC and COVID-19 PEPFAR programs.
Experience in the use of PEPFAR programs M&E systems and platforms like DATIM, KHIS2 and Kenya EMR, to support a learning agenda and evolve a theory of change to maximize impact.
Experience in planning, implementing, and monitoring of M&E activities with CHMTs.
Understanding of Kenya Health Systems.
Expertise in MS office suite – Excel, Access & PowerPoint and data visualisation tools like Power-BI.
Proficiency in use of any of the following Statistical tools; SAS, Stata, R or SPSS.
Proven experience in design and development DHIS2 instance for HIV projects.
Strong knowledge and experience in supporting Collaborative, Learning, and Adaptation (CLA) processes.
How to apply
How to apply
Qualified and interested candidates should submit a cover letter and curriculum vitae via email to [email protected] on or before November 25, 2022. Kindly specify on theSubject Line*:* Program Officer, Monitoring, Evaluation & Learning. Only shortlisted candidates will be contacted**.**
*Disclaimer: CHAK neither charge money nor engage an agent at any point of the recruitment process**
---
Closing date: 25-Nov-22