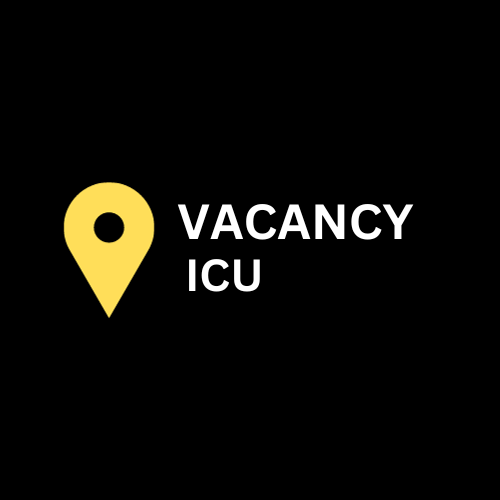 US Agency for International Development
USAID/Uganda is seeking qualified candidates for the position of Personal Services Contractor (PSC) – Project Management Specialist (Nutrition).
ELIGIBLE OFFERORS: "Cooperating Country National" shall mean the individual engaged to serve in the Cooperating Country under this contract.
"Cooperating Country" shall mean the foreign country in or for which services are to be rendered hereunder.
Opening date: November 9, 2023
Closing date: December 8, 2023
The position is located in the USAID/Uganda Office of Health and HIV/AIDS (OHH). The OHH is responsible for one of USAID's largest and most complex bilateral assistance health programs. Currently, there are six technical units: 1: Health System Strengthening Unit (HSS), 2: President's Malaria Initiative Unit (PMI), 3: the HIV & TB Unit (HIV/TB) and its PEPFAR sponsored activities, 4: Family Health Unit (FHU), 5: Strategic Information Unit (SI) which provides support to the Office and other technical teams, and 6: Global Health Security Agenda (GHSA) and Emerging Pandemic Threats Unit. The OHH Team is headed by a U.S. Foreign Service Officer who reports directly to the Mission Director.
The Project Management Specialist (Nutrition) is an essential and indispensable member of the Family Health Unit (FHU) in OHH and the Feed The Future (FTF) working group, providing strategic, technical and program expertise to the Health and HIV/AIDS Teams and guidance to selected FTF activities under Economic Growth (EG). The primary responsibilities focus on priority setting, project management and technical advice on nutrition to members of the OHH and EG teams, the FTF and Global Health Initiatives (GHI) and to the Mission at large. In this capacity, the Specialist is responsible for strategically planning, developing, implementing, and administering a nutrition portfolio that is essential to both the FTF initiative as well as the GHI. The portfolio includes multiple aspects of nutrition including its relationship to other health issues, and its integration with and complementarity to agriculture, economic growth, and other development efforts. This position requires extensive high-level contacts within the U.S. community in both Uganda and Washington D.C. on nutrition issues, including the following: the Mission Director and Deputy Director; the U.S. Ambassador, Deputy Chief of Mission; the Bureau of Food Security and the Global Health Bureau in Washington; and the US Mission in Uganda's Interagency Health Team. The position also requires extensive high-level contacts with key leaders and stakeholders in Uganda, including the Ministries of Health and Agriculture; Chiefs of party and technical officers of implementing partners; representatives of bilateral and multilateral donors; and civil society.
The Specialist serves as Agreement Officer's Representative (AOR) or Contracting Officer's Representative (COR) of a variety of programs related to nutrition; provides significant technical assistance on bilateral projects including all nutrition aspects of the FTF portfolio across the Mission; keeps abreast of current publications and information on nutrition within the health sector and as it is related to other sectors including agriculture and its programming in developing countries. In order to advise the Mission on issues related to nutrition; takes the lead in designing relevant programs, as necessary, contributing to design of FTF and other nutrition programs, and evaluation of nutrition activities. The incumbent works on integrating nutrition with other initiatives within the OHH portfolio, such as working with the HIV/AIDS Team to strengthen their nutrition programming, particularly as it relates to vulnerable children (VC), prevention of mother to child transmission (PMTCT) programs, and nutritional rehabilitation of, malnourished people living with HIV; works as a senior technical advisor on the Mission team to manage FTF, to advise on nutrition components of integrated programming to address hunger and food security; and develops guidelines, assists, and advises on integrating nutrition into other areas within the Mission, including school feeding, nutrition and other education-related issues such as school health programs.
The Specialist requires a positive and proactive attitude to teamwork. Leadership skills are critical to the success of the position. The Specialist is expected to complete assigned duties with little direct supervision, exercising extensive independent judgment, and will work extensively through diverse teams. While the Specialist will report to the Deputy FHU Leader, is expected to work closely and collaboratively with the EG, OHH, Education Youth and Child Development (EYCD), FTF, and other USAID/Uganda and interagency USG/Uganda staff and programs.
EDUCATION
Master's degree in nutrition science, public health, international health development, or a closely related degree.
PRIOR WORK EXPERIENCE
–From seven (7) years of progressively responsible professional experience working in the health or international development field in Uganda or a similar developing country setting.
–Five (5) years of this experience should be in direct management of activities in nutrition or development; including designing, implementing, monitoring, and evaluating activities. This experience should have provided experience in the delivery of nutrition programs, and relevant experience working or collaborating with other donors, governments, international organizations, etc.
How to apply
The detailed solicitation document Number: 72061724R10002 which provides the full position description, selection criteria, and specific instructions on how to submit an offer is found at: https://ug.usembassy.gov/embassy/jobs/ or send an email to EXO and HR Specialist at: [email protected]
---
Closing date: 8 Dec 2023