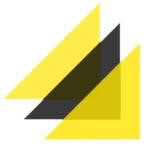 Watan Syria
JOB SUMMARY
We are looking for a highly motivated individual, who would be interested in joining us for a valuable experience in the Refuges Response as proposal writer.
The areas to be covered are Education and youth, Livelihood, Civil Society, Protection and Social cohesion.
The candidate should have previous experience in preparing and designing proposals, deep understanding of donors' requirements and fluidity in writing in English.
Must has high experience and successful track record with USAID (BPRM, State Department, RL) rules and relations in addition to related proposal formats.
RESPONSIBILITIES
Project manages assigned proposal responses and presentations
Collaborates with sales professionals and leadership to develop strategies, clear/concise value propositions, format and delivery for proposals and presentations
Reviews, researches and resolves complex issues pertaining to proposal responses
Develops, reviews and edits Request for Proposal responses, presentations and other marketing and pitch materials and programs for new business development pursuits
Liaises with executive leadership and sales professionals throughout the process, ensuring clear communication
Leads by example and models behavior that is consistent with the company's values
Bachelor's degree or equivalent in English, Communications or Marketing from an accredited university
At least two years of related marketing, communications or business development experience
Ability to comprehend, analyze, and interpret commercial real estate documents
Familiarity with Adobe Professional design software (InDesign, Photoshop, Muse,) preferred, but not mandatory.
Works as a key part of teams in upstream capture processes to set the foundation for strategic, contextualised proposal documents by producing new material, crafting existing responses, and developing appealing strategic value propositions.
Writes and develops original proposal content on assignment from proposal design leads, researching the subject to aid strategy and technical development as necessary.
Leads the synthesis of material from the range of assigned technical writers to develop proposals with uniform style and voice.
Submits multiple draughts for team reviews, incorporating feedback from all team members.
Builds and develops the capacity of internal staff in conceptualising and writing successful proposal content, both within BDD and with the technical areas.
Upon submission of final proposal draughts, catalogues technical sections in collaboration with Knowledge Management staff for the record and for future use.
Oversees and guides a developing group of FHI 360 proposal writers and editors on the BDD team, as well as providing coaching, training, and mentoring to staff members.
POSITION REQUIREMENTS
University qualification in Business Administration, English, Journalism, Communications, Marketing, Business, Writing, Education or similar fields, preferably at postgraduate level.
Highly desirable, PMP certification.
Highly desirable, involvement in donor negotiation discussions.
Proved experience and successful track record with USAID (BPRM, State Department, RL) rules and relations in addition to related proposal formats.
Professional qualification in budget design.
At least 5 years' experience working in similar functions.
Experience of working with relevant organizations and programs, including Civil Society Organizations and understanding of donors funded programs and awards.
Strong analytical skills.
Good team leadership, management and interpersonal skills.
Ability to work effectively under pressure and to manage completion priorities.
Outstanding team player and willingness to learn and support learning of others.
Fluent written and oral communication skills in English.
Child Protection Policy
Child abuse in all forms is unacceptable to WATAN, which recognizes its responsibility to protect children from harm in all areas of its work. WATAN is committed to ensuring a child-safe environment and is applying a zero-tolerance approach towards any kind of child abuse and exploitation.
Discrimination, Abuse and Harassment Policy
WATAN provides equal employment opportunities to all employees and applicants for employment and expressly prohibits and will not tolerate any form of discrimination, abuse, harassment (sexual or otherwise), based upon race, ethnicity, religion, national origin, gender, age, sexual orientation, marital status, citizenship status, disability, or military status.
WATAN employees and related personnel must under no circumstances take part in any form of discrimination, harassment, or abuse (physical, sexual or verbal), intimidation or exploitation, or in any other way infringe the rights of others inside or outside WATAN.
Applications are strongly encouraged from female candidate.
Applications are being reviewed on a rolling basis. WATAN reserves the right to close this advert before the confirmed closing date when we are in receipt of sufficient applications.**
How to apply
All interested candidates in the position who meet the requirements, please click on the link to apply:
Only shortlisted candidates will be contacted.
---
Closing date: 15-Dec-22