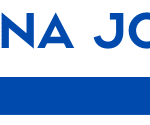 Website Danish Refugee Council
DRC Poland is looking for a qualified, enthusiastic, and professional Protection Officer to be part of our team in Rzeszow. The Danish Refugee Council (DRC) is a leading protection agency with a mandate to promote and protect durable solutions to conflict and displacement-affected populations based on humanitarian principles and human rights. DRC is implementing a multi-sector response to support Ukraine refugees, IDPs, and host populations both within Ukraine and the neighboring countries of Poland, Romania and Moldova, and wider Europe. Due to the ongoing conflict that began in February 2022, DRC opened offices in Poland, Moldova, and Romania to provide support to the displaced population in partnership with civil society organizations and national NGOs, duty bearers, and other actors. DRC continues to implement in these three countries through partnerships, technical assistance and capacity exchange, and direct implementation in some cases.
About the Job
The Protection Officer will ensure quality planning, implementation, and follow-up of all technical aspects of the protection activities implemented by DRC. Reporting to the Protection Team Leader, the Protection Officer will be primarily responsible for the identification of needs, mobile and outreach activities, and referral to services.
Maintains a strong stakeholder mapping and protection analysis of risks and trends in the protection situation within and affecting the area of deployment for program, advocacy, and management purposes.
Maintains a mapping of services provided and available to persons of concern in Podkarpackie region.
With the support of the Team Leader identifies areas for mobile and outreach activities, leads their organization, and participates in these activities jointly with the protection team in Podkarpackie region.
Through mobile and outreach activities and protection needs assessment supports the identification of individuals at heightened protection risks and linking them to specific services
Organizes group activities and information sessions (including on service provision, psychological first aid, etc).
Facilitates consultations with communities on the protection risks, needs, and ways in which the intervention can address those.
Facilitates referrals to services provided by DRC and other partners.
Supports the provision of individual protection assistance in line with DRC SOPs.
Develops activity reports.
Documents activities as advised by Team Leader
Prepares low-value orders and Liaises with the Support Services team to ensure procurement needs are submitted in a timely manner.
Provides need-based translation/interpretation support.
About You
To be successful in this position we expect you to have a minimum of 2 years of proven experience in the field of social work, refugee protection, and working with people at heightened risk Moreover, we also expect the following:
A University degree in Social Work, Social/Political science, psychology, or another relevant field.
Demonstrated strong experience working with vulnerable groups, in particular persons at heightened risk in situations of forced displacement.
Understanding of official protection mechanisms and referral pathways.
Familiarity with IASC Guidelines on Mental Health and Psychosocial Support in Emergency Setting.
Understanding the psychosocial support needs of refugees.
Ability to work in a multicultural context as a flexible and respectful team player,
Problem-solving, analytical and writing skills, with the ability to produce reports for internal and external use.
Fluency in Polish and/or Ukrainian is mandatory as is a good command of English.
In this position, you are expected to demonstrate DRC's five core competencies:
Striving for excellence: You focus on reaching results while ensuring an efficient process.
Collaborating: You involve relevant parties and encourage feedback.
Taking the lead: You take ownership and initiative while aiming for innovation.
Communicating: You listen and speak effectively and honestly.
Demonstrating integrity: You act in line with DRC's vision and values
We Offer
Contract Type: National Contract
Contract length: until 31st December 2023, with the possibility of extension depending on the availability of funding.
Band: H
Base salary range: from 11995 to 15320 PLN gross per month, based on experience.
Duty base: Rzeszow (Prohub and Outreach).
Start date: ASAP
We offer a competitive salary and benefits in accordance with the Danish Refugee Council's Terms of Employment for National Staff.
How to apply
All applicants must upload a cover letter and an updated CV in English. Applications sent by email will not be considered. Please use the link below to submit your application:
https://candidate.hr-manager.net/ApplicationInit.aspx?cid=1036&ProjectId=167244&DepartmentId=19132&MediaId=5
All applicants must already have the legal right to live and work in Poland without visa sponsorship or be EU/EFTA/Ukrainian citizens.
Closing date for applications: March 2nd, 2023
Applications will be reviewed, and interviews conducted on a rolling basis, and we, therefore, encourage you to apply as soon as possible.
For further information about the Danish Refugee Council, please consult our website drc.ngo.
---
Deadline: 2 Mar 2023