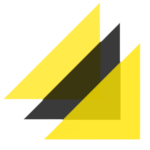 International Rescue Committee
About the IRCs Resettlement, Asylum and Integration
The IRC Resettlement, Asylum and Integration (RAI) department creates opportunities for refugees and other vulnerable migrants to survive and thrive in the United States and in Europe. RAI is a leading provider of diverse programs including: Resettlement & Processing, Economic Empowerment, Health & Wellness, Immigration & Citizenship, Food & Agriculture, Women's Protection & Empowerment, Anti-Trafficking, Children & Youth, Asylum Seeking Families, Cultural Orientation Resource Exchange, Technical Assistance to Refugee Service Providers, and Office of Refugee Resettlement administration.
With a network of 30+ offices in 17 U.S. States and growing, RAI serves more than 35,000 individuals each year, among them some 100,000+ newly arrived refugees, through a diverse portfolio of programs. In Europe, IRC operates across five countries and provides technical assistance to more than 10 others to ensure that the most vulnerable asylum-seekers and migrants have the necessary support to feel safe and well, get the services they need day to day, and become financially independent from the time they arrive, throughout their journeys, and in their new homes.
Job Overview:
At this time, the IRC are mobilizing staff to support the U.S. Government in resettlement tens of thousands of people from Ukraine, Afghanistan and other places of origin. RAI US Operations and Training Manager will be responsible for providing in person and remote surge support to RAI US offices, US representative offices, OfR offices and all other places where we work across the RAI US area of operation (AoO) to enable safe and secure service delivery. These responsibilities will include the following duties:
Responsibilities:
Plan and organize field travel to relevant RAI US offices, representative offices, OfR offices or other places where we work across the US AoO to provide scheduled or ad-hoc surge support, including but not limited to immediate incident response, in person training support and assessment or evaluation related work.
Conduct security risk assessments, review, draft and distribute safety and security plans and other mandatory or ad-hoc safety and security related documentation for all RAI US offices, representative offices, OfR offices and places where we work across the RAI US AoO.
Support offices with establishing lines of communication with local host government support functions including but not limited to ambulance services, fire departments and law enforcement functions.
Maintain lines of communication with all RAI Operations Management Staff and/or Safety and Security Focal Points across the US AoO. Including maintaining dedicated security focal point (SFP) staff lists, SFP onboarding and training needs inventory.
Design, develop and deliver safety and security risk management trainings to all RAI Operations Management Staff, SFPs, RAI staff or volunteers across the US AoO.
Provide in person or remote immediate response to safety and security incidents which occur at RAI US RAI offices, representative offices, OfR offices or other places where we work across the RAI US AoO.
Job Requirements:
At least 4+ years of professional experience; preferably in operations, training or health and safety related work.
At least 4+ years of progressive managerial experience.
Advanced or undergraduate degree in operations management, adult learning/training, logistics management, or another health and safety related field are preferred.
Demonstrated ability to work with deadlines and lead multiple priorities in a fast-paced environment.
Good interpersonal communication skills and ability to effectively work in a multi-cultural work environments.
Fluency in English, written and spoken.
A US driver's license and complete COVID-19 vaccination is required for the position.
The holder of the position must be a U.S. permanent resident or U.S. citizen.
Working Environment:**
A combination of standard office environment, remote work, and 'field' work within the service delivery area to perform the above outlined responsibilities.
May require occasional weekend and/or evening work.
The manager is expected to be traveling to program sites up to 25% of the contract duration
The IRC and IRC workers must adhere to the values and principles outlined in IRC Way – Standards for Professional Conduct. These are Integrity, Equality, Service, and Accountability. In accordance with these values, the IRC operates and enforces policies on Beneficiary Protection from Exploitation and Abuse, Child Safeguarding, Anti Workplace Harassment, Fiscal Integrity, and Anti-Retaliation.
Compensation: Posted pay ranges apply to US-based candidates. Ranges are based on various factors including the labor market, job type, internal equity, and budget. Exact offers are calibrated by work location, individual candidate experience and skills relative to the defined job requirement
COVID-19 Vaccination Requirement: In accordance with IRC's duty to provide and maintain a workplace that is free of known hazards and our commitment to safeguard the health of our employees, clients, and communities, IRC requires new hires to furnish proof of vaccination against COVID-19 in order to be considered for any in-office or hybrid positions. All IRC US offices require full vaccination to attend any in-office functions (e.g., meetings, trainings).
Commitment to Diversity and Inclusivity: IRC is committed to building a diverse organization and a climate of inclusivity. We strongly encourage applications from candidates who can demonstrate that they can contribute to this goal.
Equal Opportunity Employer: We are an equal opportunity employer and value diversity at our company. We do not discriminate on the basis of race, religion, color, national origin, sex, gender, gender expression, sexual orientation, age, marital status, veteran status, or disability status. We will ensure that individuals with disabilities are provided reasonable accommodation to participate in the job application or interview process, to perform essential job functions, and to receive other benefits and privileges of employment. Please contact us to request accommodation.
US Benefits: We offer a comprehensive and highly competitive set of benefits. In the US, these include: 10 sick days, 10 US holidays, 20-25 paid time off days (depending on role and tenure), medical insurance starting at $145 per month, dental starting at $7 per month, and vision starting at $5 per month, FSA for healthcare, childcare, and commuter costs, a 403b retirement savings plans with up to 4.5% immediately vested matching contribution, plus a 3-7% base IRC contribution (3 year vesting), disability & life insurance, and an Employee Assistance Program which is available to our staff and their families to support counseling and care in times of crisis and mental health struggles.
---
Closing date: 8 Feb 2023