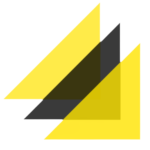 Mennonite Central Committee
The Receptionist is the first contact people have, either on the phone or in person, when they call or visit MCC. By directing calls and helping visitors during office hours, the receptionist provides an important link for those contacting MCC U.S. or other MCCs and becomes knowledgeable about MCC's programs and goals. This position coordinates airport pick-ups for staff and for visitors to the office and provides additional clerical support to the Akron office. The Receptionist is part of Administrative Services, which is a support department of MCC, providing housing, reception, maintenance, record-keeping, dining hall, mailing services, and general office support. This position is based in MCC's Akron office which is an open office environment with approximately 70 MCC U.S. staff working there on a hybrid schedule.
3 day/week schedule: Mondays, Thursdays, and third day flexible
Qualifications:
Organizational values and culture: All MCC workers are expected to exhibit a commitment to a personal Christian faith and discipleship; active church membership; and nonviolent peacemaking. MCC is an equal opportunity employer, committed to employment equity. MCC values diversity and invites all qualified candidates to apply.
Essential:
High School Diploma or GED.
Competency in MS Office, including Word and Excel.
Good keyboarding skills.
Competency in information technology, including phone systems.
Basic record-keeping and accounting skills.
Enjoys meeting new people and supporting a large and diverse staff.
Good oral and written communication skills in English. Clear communication and collaboration with other staff members.
Able to lift 20 lb. packages.
Understanding of and ability to communicate MCC's mission.
Excellent people skills such as greeting, hosting, inspiring, organizing and directing.
Flexibility with interruptions.
Takes initiative and can work independently with little supervision.
Valid Driver's License required.
Curiosity and willingness to learn about Anabaptist/Mennonite church organization and MCC history and structure.
Employment eligibility: Legally eligible to work in the U.S. MCC offers of employment are subject to a successful criminal background check(s).
Preferred:
1-2 years of clerical experience
Experience with Publisher
Spanish language skills
Anti-oppression commitment: MCC expects all staff to actively participate in an organization culture that focuses on dismantling any barriers based on race, economic inequality or gender-based oppression. This includes an expectation to assess and address any barriers within themselves, within their team(s), and within MCC.
Safeguarding commitment: All MCC Staff are expected to work collaboratively to create and maintain an organizational culture that prevents and responds to situations of abuse of power (sexual harassment, child abuse, racism, exploitation, and fraud among other situations).
Specific Tasks and Duties:
Answers and directs all incoming phone calls.
Screens and forwards emails coming to MCC's general mailbox.
Welcomes all office visitors, field questions, and assist with connections to appropriate staff.
Keeps track of vehicle keys and stock of vehicle usage slips for all vehicles.
Prepare and distribute a daily staff newsletter (AOS)
Keeps staff phone lists and other information needed by receptionist up-to-date.
Unlocks office doors in the morning and locks doors and turns off lights at 4:00 pm.
Coordinates travel to and from transportation terminals for MCC staff and visitors by assigning drivers and scheduling vehicles.
Provides oversight to payment of all utility bills, including water, sewer, electric and telephone bills for Akron office
Occasionally transports guests or staff to Philadelphia or Harrisburg airports.
Office equipment: Key operator for photo copiers and other office equipment. Handles all service calls related to office equipment.
Assists with processing incoming donation checks payable to MCC, in accordance with auditor's instructions, or check batching with SRM.
Provides clerical support to the Records and Archives department including scanning, filing and other duties as assigned by the Records and Archives Manager.
Other duties as assigned on a temporary basis
---
Closing date: 10-Jan-23