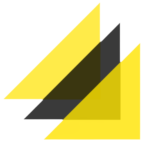 International Rescue Committee
International Rescue Committee (IRC) is an apolitical, non-profit, and non-religious humanitarian organization that provides assistance to refugees around the world. IRC implements programs to promote durable solutions for displaced persons, refugees and host communities through public health, sanitation, shelter, rehabilitation and education projects. IRC has been serving refugees since 1933 and is present in 40 countries in Europe, Africa and Asia, as well as through a resettlement support program in the United States. IRC is an organization committed to freedom, human dignity and self-reliance. This commitment translates into well-planned resettlement assistance, emergency global relief, rehabilitation and advocacy for refugees.
Job overview
As a member for the Global Finance Team, the Regional Finance Analyst is responsible for supporting the Regional Finance Director in overseeing the financial management of the regional field offices.
The Regional Finance Analyst will report to the Regional Finance Director (RFD). S/he will work closely with the field-based Deputy Director Finance, as well as regional counterparts in AMU, GSC, HR, IT and other functional departments.
Main responsibilities
Financial Analysis, Budgeting and Reporting
• Consolidate the annual budget (Operating Budget and Reforecast) and produce required analyses and reports to the RFD.
• Manage accounting, payments, and financial reporting of regional managed awards.
• Assist the RFD in preparing financial analysis of the country offices such as but not limited to funding status, spending, cashflow, and flag any potential risks etc
• Review Non-USG donor financial reports for accuracy prior to submission to the donor
Controllership
• Assist the RFD in preparing internal financial reports to be shared with regional and HQ management.
• Support the RFD in providing technical guidance and support as requested by the field offices.
• Review Cash requests from field offices.
• Follow-up with field offices on the reviews provided by the consolidation unit related to the field office accounts.
• Quarterly review of analytical package and provide feedback to the countries and RFD on areas of risk.
• Support the RFD in the monthly reviews of the financial health of the region.
• Assist the RFD in review the FMO1 report and provide necessary feedback.
Regional Finance Support
• Respond to ad hoc requests from the region country offices or regional staff as prioritized by the Regional Finance Director.
• Proactively identify potential risks and share with the RFD.
• Assist the RFD in Internal/External Audit closure and corrective action plan development and tracking.
• Perform the final financial review of the proposal budgets and subsequent realignment prior to approval and submission to the donors.
• Compile waivers (cost allocations exemptions) approved in the region and track expenses charged to U4999 subsidy.
• Serve as an Integra Super user.
• Maintain a filing system for all relevant documentation relating to supported Country Offices in the region (including all waivers, checklists, FM01 and analyses, budgets, financial reports approvals, and any other relevant financial document etc.).
• Support the RFD in Implementing planned training of budget holders/project managers/partners of IRC in financial management procedures and tools.
Job requirements
• Bachelor's Degree in Accounting or Finance, or equivalent experience – Master's Degree, CPA or CA a plus.
• Fluent in the working languages used in the Region (English, French).
• Minimum three years progressive finance/accounting experience in the non-profit sector.
• Previous work experience in a multi-cultural international environment abroad is highly desirable.
• Demonstrated familiarity with GAAP and proven general knowledge of Fund Accounting.
• Previous work experience with a major general ledger software package – experience with MS D365 preferred.
• Excellent communication skills, including the ability to communicate effectively in a multi-cultural environment and diplomatically manage collegial relationships.
• Solid organizational skills: the ability to be flexible and work well under pressure in a fast-paced team environment.
• Flexible work attitude: the ability to work productively in a team environment & independently and ability to meet unexpected demands.
• Strong Computer skills: facility with MS Word, Excel, various accounting software, and email/internet software.
• The ability and willingness to travel to field offices as needed.
The IRC and IRC workers must adhere to the values and principles outlined in IRC Way Standards for Professional Conduct. These are Integrity, Service, Equality and Accountability. In accordance with these values, the IRC operates and enforces policies on Beneficiary Protection from Exploitation and Abuse, Child Safeguarding, Anti Workplace Harassment, Fiscal Integrity, and Anti-Retaliation.
Gender Equality & Equal Opportunity: We are committed to narrowing the gender gap in leadership positions. We offer generous benefits that provide an enabling environment for women to participate in our workforce including parental leave, gender-sensitive security protocols and other supportive benefits and allowances. We welcome and strongly encourage qualified female professionals to apply.
---
Closing date: 28-Jan-23