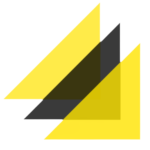 Social Impact
Research Manager, Evaluation, Research, & Analytics Division, United States
Social Impact (SI) is a Washington, DC-area international development management consulting firm. We provide monitoring, evaluation, strategic planning, and capacity building services to advance development effectiveness. We work across all development sectors including democracy and governance, health and education, the environment, and economic growth. Since 1997 we have worked in over one hundred countries for clients such as US government agencies, bilateral donors, multilateral development banks, foundations, and nonprofits.
Social Impact strives to be a great place to work. We are proud of our diversity and actively seek to expand it as a way of improving our employees' experience, our collective professional breadth and the quality of the work we do. We seek to promote equity and inclusion through our policies and practices and build a culture of belonging for everyone where differences and authenticity are honored and embraced. We work hard to create opportunities for growth and ensure that our staff are fulfilled and engaged. We believe we are better when we collaborate, learn from one another and have fun while working hard.
Position Description:
The Research Manager (RM) will support Social Impact's Evaluation, Research, & Analytics (ERA) Division and will primarily be responsible for managing a portfolio of research/evaluation projects for USAID, the Millennium Challenge Corporation (MCC), The US Department of State, The World Bank, or other donor agencies and organizations. The Research Manager reports to Research Directors on individual projects and the Division Head or a Senior Research Manager as their main supervisor.
This is a full-time position authorized to be fully remote within the United States.
Responsibilities:
Service Delivery (75%)
Manage a portfolio of research/evaluations, carrying out core managerial and technical functions, with oversight by Research Directors and other senior technical project staff.
Oversee the work of junior staff on individual contracts and coordinate with consultants, subcontractors, and clients.
Manage evaluations through their life cycle from start-up and design phases through multiple rounds of data collection, analysis, reporting, and dissemination. Specific responsibilities may include:
Technical Service Delivery
Lead and/or support common technical tasks on projects including literature reviews; research/evaluation design; instrument development and programming; enumerator training; data quality assurance; data cleaning and statistical analysis; qualitative data collection, coding and analysis; report writing; data de-identification; and dissemination.
Oversee the work of local data collection contractors and conduct regular quality control on quantitative and qualitative datasets, using SI's standard quality control processes.
As appropriate, participate in field work, such as data collection, capacity building, program monitoring, or research/evaluation design. These tasks will be graduated to match level of proficiency and skill.
In collaboration with senior technical staff, conduct quality assurance to ensure high quality client deliverables (e.g., research/evaluation design reports, research/evaluation reports).
Contract Management
Establish, monitor, and update research/evaluation work plans.
Work with Finance Department to monitor project budgets and financial status and ensure financial reporting requirements are met.
Identify, recruit and contract personnel for research/evaluation projects as needed.
Lead procurement of local data collection partners as needed including writing RFPs, outreach to firms, proposal review and selection, and subcontracting.
Oversee mobilization and logistical preparations for research/evaluation team travel, with the support of junior project staff and SI's travel provider.
Coordinate research/evaluation team inputs for contract deliverables.
Serve as a responsive point of contact for clients.
Business Development/Revenue Generation (10-15%)
Support marketing, business and proposal development related to new ERA opportunities and, as time permits, other evaluation-related new bids.
May write technical proposals, review draft proposals, and work with the Finance Department to develop budgets.
Other Management Functions (10-15%)
Support other service area management functions and participate in or lead internal initiatives in the ERA division, as opportunities arise and as availability allows.
Qualifications:
A minimum of a Master's degree.
A minimum of five years of work experience, with at least two years of experience managing development projects or evaluations.
Demonstrated expertise with large-scale survey research and data collection.
Academic training or practical experience in impact evaluation, including familiarity with randomized control trials or quasi-experimental designs as well as experience
Knowledge of and practical hands-on experience with Stata.
Demonstrated ability to oversee and manage multiple projects simultaneously and provide guidance in a timely fashion.
Demonstrated ability to oversee team mobilization, written research products, and quality assurance processes.
Knowledge of government or donor contracting practices, especially with USAID, MCC, or other USG clients.
Demonstrated ability to understand and implement pertinent company and client policies and procedures.
Ability to travel overseas for short-term assignments.
A commitment to valuing diversity and contributing to an inclusive work and learning environment.
Fluent in English. High working proficiency in Spanish or French strongly preferred.
Hold US work permit
Come join our energetic and innovative team! We offer you the opportunity to play a leading role in the growth of our company, work as part of a creative and committed team, and make a difference in the well-being of our world.
To learn more about Social Impact, please visit our website: http://www.socialimpact.com
SI is an EEO/AA/ADA Veterans Employer. All qualified applicants will receive consideration for employment without regard to race, color, religion, sex, sexual orientation, gender identity, national origin, disability, or protected veteran status.
Only selected candidates will be contacted for an interview. Please, no phone calls.
---
Closing date: 28 Feb 2023