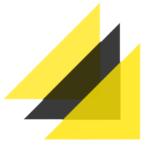 Staff whose work requires or potentially could require any in-person interaction with Save the Children colleagues, partners, or beneficiaries must be fully vaccinated against COVID-19 unless otherwise required by law. Save the Children complies with federal, state, and local laws with regard to accommodations related to this policy.
Summary
The Senior Director leads and overseas the award management (AM) function for Global Fund Awards, ensuring effective management of and accountability for Global Fund Award resources. The Senior Director bolsters accountability, transparency and consistency of administration for all steps in the AM process to ensure the effective and efficient management of award resources. The Senior Director strengthens award manager capacities, and links business team leadership and technical colleagues internally along with other Save the Children entities, including country offices, to drive award management quality and performance across geographic, donor, thematic, and non-thematic areas of focus. The Senior Director problem solves to ensure the health of the AM unit's full portfolio of awards. As a member of the AM department's leadership team, the Senior Director actively champions a culture of continuous learning and business process improvement. The Senior Director promotes a robust understanding of and engagement on AM trends and issues across the organization. The Senior Director participates in the creation and refinement of AM policies and procedure.
What You'll Be Doing (Essential Duties)
Award Management (AM) (40%)
Facilitate the start-up and implementation of Global Fund Awards.
Ensure the application of best practices and institutional standards to enhance Save the Children's compliance with award terms and conditions and effective management of donor resources within the AM cycle for applicable funding mechanisms.
Oversee the optimal and efficient allocation of portfolio assignments in collaboration with Regional Award Senior Directors.
Monitor the respective global award portfolio against key financial and performance metrics.
Reinforce adherence to process maps and standard operating procedures within the unit to ensure efficient and standardized management of the agency award portfolio within the AM department.
Maintain and report on award related metrics for the global award portfolio, lead quarterly tracking and reporting, and promote a common understanding of progress against targets and projected portfolio needs
Partner on all aspects of the unit portfolio budget in coordination with Business Team stakeholders and in alignment with the annual budget process.
Negotiate complex AM matters with senior managers, partners and/or Save the Children International (SCI) colleagues.
Bolster SCI AM movement wide objectives to improve the AM function in line with Right the First Time initiative.
Exercise independent judgment and discretion on significant matters.
Ensure departmental objectives are implemented independently, with management support.
Support New Business Development (NBD) (20%)
Lead unit's new business priorities and pipeline and represent agency and internal interests to potential partners and donors.
Guide the unit's development and submission of concept notes, and proposals, including narratives of proposal sections, cost proposals and supporting documentation in collaboration with SCI, internal colleagues and relevant partners.
Oversee the process of liaising with country offices to provide and incorporate feedback on proposal sections and concept notes.
Participate in capture trips and design workshops for proposals, as needed.
Risk management (20%)
Ensure the tracking, resolution and as needed escalation of risks impacting the Global Fund Award portfolio in collaboration with IP and Finance stakeholders and vis-à-vis SCI and in accordance with internal policies and procedures.
Staff management (20%)
Supervise Global Award unit staff, inclusive of staff performance management; championing diversity, equity, and inclusion (DEI); supporting staff development, and other staff management matters as needed
Ensure comprehensive onboarding of new staff members with the goal of providing all team members with best practices and institutional standards to attain both effective and standardized management of the agency award portfolio.
Champion a culture of dignity and respect among AM staff so the environment is safe and empowering, promoting retention.
Required Qualifications
Minimum of a Bachelor Degree or equivalent experience, plus at least 7 years of relevant experience
Previous experience leading a successful AM team
A thorough knowledge of key institutional donor rules and regulations for cooperative agreements and contracting;
Proven track-record of leading a successful AM team, AM processes, and managing large awards to support impactful programs
Flexibility and an ability to work in a fluid environment.
Willingness and ability to travel up to 20%.
Professional proficiency in MS Office suite
Professional proficiency in spoken and written English
Demonstrated ability to communicate and collaborate effectively with individuals and teams at all levels, both internally and externally
Demonstrated commitment to fostering and maintaining and environment of diversity, inclusion, and belonging.
Preferred Qualifications
Demonstrated self-awareness and resilience when leading people through change including the development of strategy, and processes.
Experience working in matrix management settings
Experience/expertise in one or more of SC's thematic areas and in a field-based position
Compensation
Save the Children is offering the following salary ranges for this position, dependent on candidate location:
Geo 1 – NY Metro, DC, and other locations with labor costs significantly above national average: Target Salary for this position is $108,800 – $121,600 base salary
Geo 2 – Locations around the US National Labor Cost Average: Target Salary for this position is $98,600 – $110,200 base salary
Geo 3 – Locations significantly below the US National Labor Cost Average: Target Salary for this position is $88,400 – $98,800 base salary
Actual base salary may vary based upon, but not limited to, relevant experience, base salary of internal peers, business sector, and geographic location.
Why you should join the Save the Children Team…
Save the Children US offers outstanding benefits that include health, dental, vision and life insurances, short-term and long-term disability coverage, an Employee Assistance Program, 403(b), generous vacation, personal sick leave, family leave, parental/adoption leave, commuter benefits, dress for your day, and much more.
Click here to learn more about how Save the Children US will invest in YOU!
About Save the Children
No matter your role when you join Save the Children, each and every day you will challenge yourself to devote your skills, talent and expertise to changing the world for kids. It's an ambitious goal, and a meaningful one no matter how you see yourself professionally: an accountant, a writer, a data analyst, a teacher, a driver, a designer, or any one of the hundreds of dozens of roles we're looking to fill every day.
You see, Save the Children believes every child deserves a future. In the United States and around the world, we give children a healthy start in life, the opportunity to learn and protection from harm. We do whatever it takes for children – every day and in times of crisis – transforming their lives and the future we share.
Our work for children and their families requires that we commit—at every opportunity—to work together to identify and dismantle persistent systemic and structural racism, inequality, and any other forms of discrimination in this country and beyond. As an anti-racist organization, Save the Children will not tolerate discrimination in any form—in our employment practices, amongst our staff, in our leadership or toward the people we serve. We stand in solidarity with all people to fight for equal rights, justice, inclusion, and belonging.
We provide equal employment opportunities (EEO) to all employees and qualified applicants for employment without regard to race, color, religion, gender, gender identity or expression, ancestry, sexual orientation, national origin, age, handicap, disability, marital status, or status as a veteran. Save the Children complies with all applicable laws.
Save the Children is committed to conducting its programs and operations in a manner that is safe for the children it serves and helping protect the children with whom we are in contact. All Save the Children representatives are explicitly prohibited from engaging in any activity that may result in any kind of child abuse. In addition, it is Save the Children's policy to create and proactively maintain an environment that aims to prevent and deter any actions and omissions, whether deliberate or inadvertent, that place children at the risk of any kind of child abuse. All our representatives are expected to conduct themselves in a manner consistent with this commitment and obligation.
Save the Children is committed to minimizing safety and security risks for our valued employees, ensuring all are given training, support and information to reduce their risk exposure while maximizing the impact of our programs for children and families. Our shared duty, both agency and individual, is to seek and maintain safe working conditions for all.
---
Closing date: 6 Jan 2023