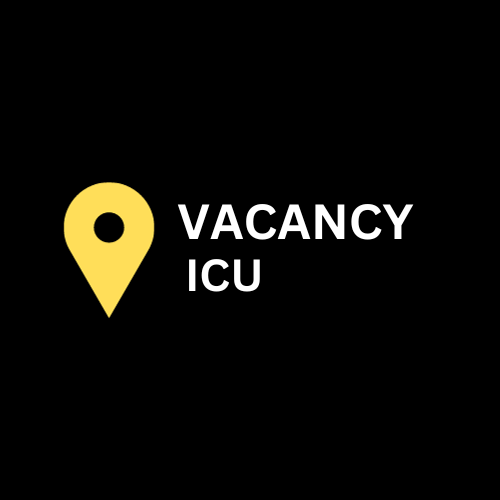 ILGA World seeks a Senior Officer to support the Operations team and its Manager with events production, logistics and administrative tasks.
The Operations Team delivers a range of support services as described in the 2019-2023 Strategic Plan. The Operations Team consists of the Operations Manager and two officers. The Operations Team collaborates internally with all staff members, the Board of Directors and externally with various LGBTI communities and member organisations.
The role of the Senior Logistics Officer is to lead various logistics processes, support organisation of international events and provide administrative support to the Geneva office as well as various remote working teams. The role requires to work closely with the organisation's Senior management team, members of the Board, programmatic staff as well as with communities we serve across the globe. The Senior Logistics Officer reports to the Operations Manager.
The selected candidate will ideally start working on 1 December 2023.
Responsibilities
Specific to the position
The Senior Logistics Officer leads and develops all logistics and administrative work of ILGA World and supports the organisation of international events.
This includes but is not limited to
developing robust logistics systems and processes enabling ILGA's operations and international events to run smoothly
organising the travel of activists, event participants, staff and board members assisting with travel arrangements such as visa applications, invitation letters, purchase of travel insurances, booking tickets and accommodation, distributing per diems and assistance with urgent matters (including health and travel emergencies) once landed in the event place
selecting and managing travel agents and suppliers of other logistics services (such as travel insurance companies, emergency support agencies; visa support providers; interpreters, etc.). Conduct, when necessary, procurement of suppliers if required
supporting the organisation of international meetings and events (including ILGA World Conferences) with finding and booking venues, hotels and travel arrangements, managing travellers' queries and support requests, and preparing travel documents as necessary
using ILGA's internal (CIVI CRM) event management system and ad-hoc external event support systems to support logistics for scholarship programs and registrations of participants of international events
travelling to international meetings and events (on behalf of ILGA World) to provide on-site logistics support for participants (including health and travel emergencies)
conducting review and updating ILGA's logistics and administrative procedures to ensure they are agile, efficient, effective and meet the needs of the office
ensuring the efficient day-to-day running of the Geneva office and logistics of remote teams
establishing and nurturing key relationships with internal stakeholders, especially ILGA World's regions, Programs staff and Board of directors
fostering cooperation with external partners and member organisations.
General
Actively contribute to promoting and achieving the organisation's objectives
Ensure that all activities are carried out with full regard to policies on diversity and equal opportunities
Ensure compliance with such laws and regulations as may be applicable to the operations of the Service Area
Undertake all duties in compliance with health and safety regulations and legislation
Undertake other duties that may be reasonably required from time to time.
Relationship with colleagues
ILGA World values creative and inclusive approaches to work and management that have been achieved through cross-service area working and staff participation at all levels in the organisation. Staff have line management arrangements and specific key relationships, which are detailed in their job descriptions but will also need to work collaboratively with their colleagues to achieve their agreed targets and outcomes to the required standards.
Performance of duties, remuneration, and benefits
ILGA World is currently operating under remote working conditions via employer of record model. We do not offer relocation to our headquarters in Geneva, Switzerland
We encourage applications from Geneva-based candidates with confirmed residency status
The position is advertised as a full-time position
ILGA World remunerates under a three-tiered salary matrix structure. The annual salary being offered for the post ranges between CHF 65'520 and CHF 74'040 for a full-time position, depending on location
In addition, ILGA World offers up to 25 days annual (depending on location) leave and contributions to health care costs
ILGA World operates under a flexible working system, that among others includes flexible working hours
The standard weekly working time is 37.5 hours on a 100% position.
Requirements
The successful candidate should be strongly committed to working for human rights and equality, and have competencies and demonstrated experience in the following areas:
Experience
3-5 years of relevant working experience within an international NGO – in particular membership-based organisations
At least 3 years of exposure to making travel arrangements and/or working on-site for international events
Understanding and experience of working in trauma-informed workplaces and event spaces.
Technical requirements
Ability to understand and feel comfortable with arranging logistics for marginalised travellers and travellers with special requirements
Resilience to working in complex, challenging environments with ambiguity
Very high attention to detail
Ability to work under time and resource pressures
Knowledge and experience in using CRM tools and event management software
Strong knowledge of the rights and dignity of LGBTI persons.
Other requirements
Direct experience of working in Global South contexts
Availability for international travel related to events and training organisation
Excellent oral and written communication skills
A team player, contributing to the work of ILGA as a whole
Fluent English, both written and oral. Fluency in Spanish and French is also highly desirable. Other languages, especially UN languages, are an asset.
Follow this link to read more about key dates and ILGA World's Equal Opportunities policy
How to apply
The application for this position needs to be submitted online here: https://recruitment.ilga.org/Senior_logistics_officer
We recommend you download the application form here in Word format, prepare your application and copy/paste it into the application form.
Should there be well-founded reasons why this was not possible, you may submit the application form as well by e-mail to recruitment @ilga.org. Rename this file SURNAME_Name_SLO.docx. For instance: SMITH_John_SLO.docx before you submit it.
Should you have questions in regard to this call, please reach out to recruitment @ilga.org.