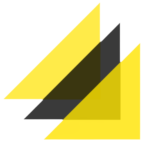 International Federation of Red Cross And Red Crescent Societies
Job Purpose
Reporting to the Human Resources Delegate, the position incumbent is responsible for support on implanting and advancing Human Resources activities.
The Position incumbent will ensure that the organization's leaders, managers and staff within the delegation receive quality, value adding and consistent HR services and advice that supports the operations whilst ensuring equity among staff and compliance with HR programs and policies.
An important aspect of the position is to work closely with the Ukraine Red Cross Society (URCS) to support the HR processes in relation to the Operation.
Job Duties and Responsibilities
Recruitment and Resourcing:
Manage the whole recruitment process for Delegates and National Staff – from advertisement and selection, through contract, to support and briefing for the start of employment
Ensure job descriptions are appropriate and relevant from a technical point of view by liaising with relevant technical units
Make the job classification according to the salaries grid positions
Create/advertise and manage the vacancies on Ifrcjobs
Coordinate external vacancy advertising
Screen applications, liaise with managers and other HR officers regarding short-listed applicants
Together with main stakeholders (technical units) ensure short-listed candidates are suitable by doing competency and motivational interviews
Promote equity, transparency, and consistency in the selection
Strategic and tailored offer to selected candidates
Liaise with Budapest for International Staffs
Liaise with National Societies for sponsored candidates
Liaise with URCS for positions funded by the appeal
Share the Operations recruitment weekly updated
Support effective and timely recruitment processes in Ukraine in close collaboration with the Europe Region
Policy Implementation and HR Administration
Provide advice around implementation of National staff guidelines and ensure they are in line with the overall Federation guidelines and labour laws
Liaise with HR region to ensure effective implementation of HR guidelines for national staff and delegates within Ukraine
Ensure compliance with all systems and procedures and ensure management integrity and accountability with high quality standards in HR;
Ensure the implementation of audit recommendations; advise on corrective measures and establish relevant internal controls.
Work with line manager to review JD's, get approvals for job descriptions and job classification of positions.
Prepare regular HR activity reports to the Head of Delegation and Regional HR Manage.
Provide direct HR technical support to field HR team (Lviv, Uzhhorod)
Implement Federation HR systems and tools to ensure that there is a consistent HR approach in the country
Carry out any other tasks, as requested by the line Manager.
Workforce Planning
Administer the end to end contracting for all types of contracts
In liaison with HR Delegate and regional HR focal points follow up on e-boarding programmes
In liaison with HR Delegate and regional HR focal points, review National staff contracts for accuracy and alignment with the local labour laws
Liaise with the local labour lawyers when required
HR Administration
Ensure that all aspects of HR Admin – D365, contract management, personnel files are efficiently managed and completed
Ensure that all HR processes comply with laws governing us (Labour Act, Staff Regulations, Code of Conduct)
Prepare and organize in collaboration with the others departments, the induction of new staff (Welcome note, Briefing schedule, supervise the Briefing process for delegates and national staff)
Follow up on Staff contracts (starting date, end date and extension if needed)
Follow up of probationary period and manage in collaboration with Line managers, the end of probationary period according to HR guidelines
Manage staffing contact list as well as staff database and ensure its distribution on a weekly basis
Make regular update of the leave status or leave planning system
Work closely in collaboration with the Administration Officer to make arrangements for travel, accommodation and visa for incoming and outgoing international delegates or national staff
Manage with the support of the Administration Officer the international staff health issues within Ukraine and update regularly the Listing for all Delegates in country to be share with medicals facilities partners for any medical treatment in case of sickness
Manage in collaboration with the Administration Officer, the Staffs insurance in collaboration with the insurance companies (update of the list of Staffs and their relatives for the medical insurance, to request their incorporation and disincorporation at each start and end of contract)
Work closely with the Administration Officer to organise the delegates farewell at the end of their contract
Payroll Management – Compensation and benefits
Ensuring that the pay practices comply with state and federal laws and regulations
Manage the administration of the social security and pension for national staff, and ensure the proper implementation
Prepare payroll list, make it validated (by the Head of Country and the Finance Delegate)
Provide the required documents and information to the external payroll provider
Review the payroll provided by the external payroll provider before passing the information to finance for salary payments
Follow up the payment of taxes and social taxes by the Finance or external payroll provider (when required) and make the double archiving of the documents and receipts transmitted by the Finance
Updating and maintaining payroll
Maintain updated information on staff salaries, allowances and ensure compliance with current laws and regulations in close collaboration with the HRD and Finance Department
Education
Relevant University degree field or in social sciences
Professional qualification in HR and registered with a professional HR Body
Post Graduate qualification is an added advantage
Experience
4 year's relevant professional HR practice
Experience of facilitating recruitment and on boarding processes
Experience of working for the Red Cross and Red Crescent
Experience working with governmental and international non-governmental
organizations, authorities and agencies
Experience of handling confidential information
Experience handling employee relations matters
Experience in preparing staff payroll
Knowledge, Skills and Language
Self-supporting in computers (Windows, spread sheets, etc.)
Ability to communicate with internal employees and external associates on all levels
Ability to work in a cross-cultural, cross-functional and multi-cultural
environment
Ability to work with complete integrity and confidentiality
Excellent organizational, planning and influencing skills
Diplomacy skills
Skills in training and developing staff
Customer service
Fluently spoken and written English is required
Competencies and Values
Communication;
Collaboration and Teamwork;
Judgement and Decision Making;
National Society and Customer Relations;
Creativity and Innovation;
Building Trust;
---
Closing date: 25 Dec 2022